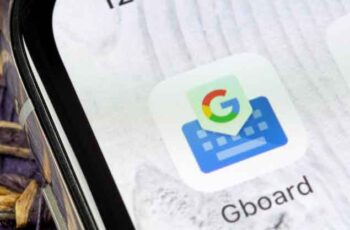 How to change Gboard wallpaper and customize your phone keyboard with a photo or color. You can choose a custom wallpaper from your phone's image library or select one of Gboard's preset wallpapers to give your keyboard a new look.
You can change the keypad color using a custom image from your phone gallery or a preset provided by the keypad. Both iPhone and Android users can change the style of the Gboard keyboard to a different photo or color.
To change the background of the Gboard keyboard on Android, you will need to go to the system settings. IPhone users can customize their virtual keyboard by going directly to the app and tapping the "Theme" option.
There are a ton of benefits to using Google's keyboard app, Gboard, rather than your phone's default: you can use Google search within the keyboard, and it can automatically translate your phrases. Another cool feature is customization.
Unlike other keyboards, Gboard allows you to change the theme, which means you can set an image or color scheme as your keyboard background. This may help you read better or is it just a fun way to be more expressive every time you write. Either way, it's easy to set up, whether you have an iPhone or an Android. Here's how to change the Gboard wallpaper.
How to change Gboard keyboard color on iPhone
Open the Gboard app.
Tap Themes.
If you want a custom image to serve as a Gboard theme, select Custom.
When your phone's photo library appears, select a photo.
If you want to use a preset theme, tap the image inside the Landscape or Gradient sliders to choose it.
For custom themes, crop the image before tapping Choose.
Adjust your Gboard custom theme settings
Tap Done when you're done customizing the theme.
Gboard keyboard not working? Resolved
How to change the Gboard keyboard wallpaper on Android
Open your phone's Settings app.
Scroll and tap System when you find it.
In the System menu, touch Languages ​​& Input.
Tap Virtual keyboard.
In the Virtual keyboards menu, tap Gboard.
In the Gboard settings menu, tap theme.
Select a theme you like from the listed presets or upload a custom image.
Preview your new theme, then tap Apply.
Further Reading:
How to change the background on WhatsApp of a chat or all chats
How to change iPhone wallpaper
Gboard not working? 4 solutions
How to change the desktop background in Windows 11
How to fix microphone not working on Gboard