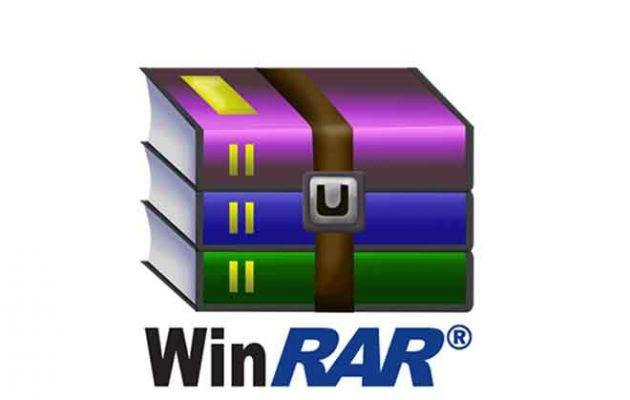 Windows 10 is fully compatible for opening ZIP files on Windows. You can easily preview and extract the contents within them using File Explorer. But occasionally, you may come across RAR archives, and this is where things get complicated. You may be wondering how files with RAR extensions are different from ZIP files. Although both are archive file formats, RAR (or Roshal Archive) is a proprietary compression technology developed and managed by RARLAB.
Windows 10 has no native support for this format. So, if you download a RAR file, it's impossible to open it, let alone extract its contents, without a compatible third-party program. Below you will find four free tools that can help you open a RAR file in Windows 10. Let's get started.
How to zip (compress) a file on MAC and Windows
1. WinRar
WinRAR is a file compression and extraction tool developed by RARLAB itself. Besides the RAR format (which is pretty obvious given the name), it also supports many other compression formats which include ZIP, 7Z, CAB, ISO, JAR, etc.
SUGGESTION: WinRAR offers a generous 40-day trial, but the program doesn't apply the rule, so you can keep using it for as long as you like without paying.
After downloading and installing WinRAR, you can extract RAR archives in many different ways. The simplest is to right-click on a RAR file and select the Extract Here option from the context menu. This should immediately pull the content to the same location. Alternatively, you can use the Extract Files option, which prompts you to select a directory where you want to extract the files.
Aside from that, WinRAR also allows you to preview and extract selected files from RAR archives with the Open with WinRAR option. In the WinRAR window that opens, you can browse the entire RAR archive and extract the selected files using the Extract to menu button. You can also open files in relevant programs without extracting them if you wish - double-click to do so.
Aside from that, WinRAR can prove to be incredibly useful if you want to create RAR archives. Right click on the file or folder you want to compress, select Add to archive and you can choose an archive format: RAR, RAR4 and ZIP.
Final report: RAR4 is the older version of the RAR archive file format. Use it if you are concerned about compatibility issues.
Then, choose a compression method like Archive, Normal or Best (which basically determines the file size) and click OK. You can also add files to existing RAR archives using the Add Menu Bar option when previewing.
2. 7-ZIP
7-Zip is an open source program that supports various compression standards such as 7Z, TAR, WIM and ZIP. Unlike WinRAR, however, it doesn't allow you to compress RAR files. It lets you extract them and everything works pretty much WinRAR-like in this respect.
After installing 7-Zip, you can extract RAR files by right-clicking on a RAR archive, pointing to 7-Zip and selecting the Extract Here and Extract Files options.
You can also use the Open Archive option to preview the RAR archive, just like with WinRAR, and extract the selected items within them.
3. ExtractTnow
If you don't need the extras of WinRAR or 7-Zip, consider using ExtractNow. It is an incredibly small utility that allows you to easily extract multiple RAR archives at the same time. The program also supports various other formats, such as ZIP, 7Z, CAB, etc.
Download and install the tool (it's completely free) and you can drag and drop multiple RAR archives into the ExtractNow window to prepare them for extraction.
Then, just click Extract and choose a location to extract the RAR archive (s) to.
Additionally, you can dive into the ExtractNow Settings pane and configure a number of settings to configure the program's operation. For example, you can go to the Explorer tab and add a context menu option that allows you to extract RAR archives (including any other supported formats) instantly.
As the name suggests, however, ExtractNow only allows you to extract compression archives. It does not allow you to create them.
4. Archive Extractor
Unlike the tools you just used above, Archive Extractor is an online-only extraction utility. It allows you to upload RAR archives and re-download them in extracted form, making it perfect for one-time instances.
After visiting Archive Extractor, select the Choose File option to upload files from your computer or Google Drive and Dropbox cloud storage services. It also supports URLs, which means you can paste any downloadable link into a RAR archive and instantly download it in the extracted form.
Warning: For privacy and security reasons, you must not upload / open any RAR files that contain sensitive or confidential data. You never know where your files can go.
Were you able to open your RAR file?
The RAR format has been around for years, but it has never gone mainstream due to its proprietary nature, unlike ZIP files. But its superior compression capabilities mean you'll come across RAR almost regularly, especially if you download a lot from the internet. Have WinRAR, 7-Zip or Extract Now handy (or bookmark Archive Extractor in your web browser) and never have to worry about extracting a RAR file again.
Further Reading:
How to convert EXE to APK
How to compress files on Windows 10 (and unzip)
Top 5 Ways to Extract Audio from Video on Windows 10
How to extract audio from video quickly and easily
Best file compression software