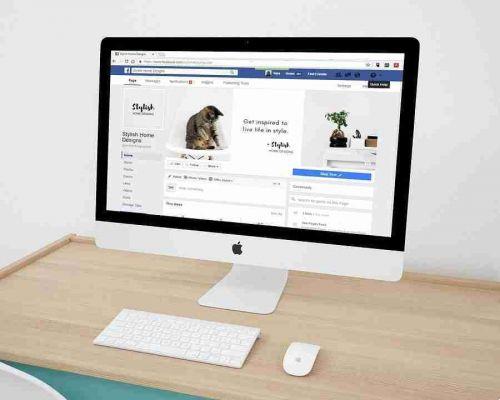 Off-Facebook is a new tool for social network users to even better manage the privacy and data collected by third-party apps and sites when you log into them with your account.
When you log in on a website or app through your Facebook account, some data can be provided to the social network itself to get more information about your habits and offer you more and more personalized advertisements.
Today, thanks to the Off-Facebook tool, you can check which external apps or sites have access to your data and revoke their consent or manage what they can collect.
What is activity outside of Facebook?
Off-Facebook activity includes information that companies and organizations share with Facebook about your interactions with them. Examples of interactions just visit their website or log into the app with Facebook. Out-of-Facebook business doesn't include customer lists that businesses use to show relevant ads to a single customer group.
How did Facebook receive your business?
When you visit a website or use an app, these companies or organizations can share information about your business with Facebook using the social network's business tools. They use this activity to personalize your experience, for example to show you relevant advertisements.
Out of Facebook activity tool
Go to the following. Once on it log in with your Facebook credentials and you will see which apps and websites have recently shared your activity with Facebook.
On the left, in the white box below Here's what you can do, click the option Manage your business outside of Facebook.
Here you will see all the apps and sites with which Facebook shares your information at the top you can press Unlink Activities to remove all permissions or individually select an app or site.
If you want to manage your future activities you can do it by clicking Manage future business on the left.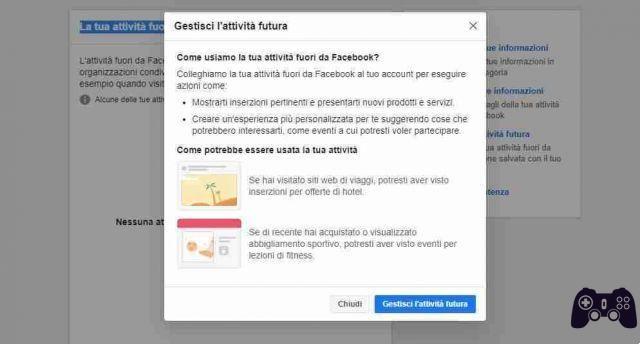 Then a pop-up window opens that explains some things you select again the blue button with the inscription Manage future business.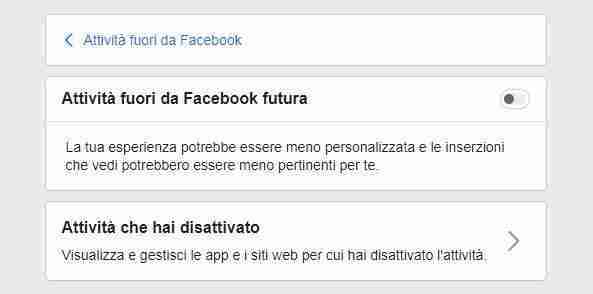 A screen will appear where you can deactivate all future activities, it does not mean that the online activity will be hidden from Facebook. This will ensure that, on the card, the information it receives is not tied to your account. Click disable at the entry Future off-Facebook activity and you will have added some privacy to your online activity.