Facebook against No-Vax. The Californian giant has implemented new measures to support public health. In an article on the corporate blog, he announced that on his own platform advertisements encouraging users not to get vaccinated will not be accepted. In addition to this, the popular social network will launch an information companion in support of the flu shot.
The new policy applies globally and follows on from another previous measure which block ads containing vaccine hoaxes which have been identified by leading global health organizations. As mentioned, the new rule will ban No-Vax ads that have the explicit intent of enticing people not to get vaccinated.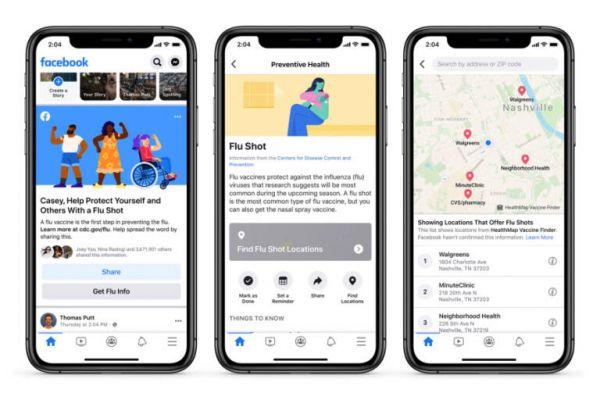 However, all ads with arguments for or against government vaccination laws or policies. This sponsored content will still need to be approved and will include the "Paid for by" label so the reader will know who is behind it. "Our goal is to get vaccine safety and efficacy messages to reach the widest possible group of people, while banning misinformation ads that could harm public health efforts." explains Facebook.
Finally, the company will continue to collaborate with global organizations such as WHO and Unicef ​​to launch vaccine education campaigns especially in areas where the vaccination rate is still too low.
In short, yet another move by Facebook to try to avoid the spread of fake news and disinformation at a time when these phenomena could represent a real danger to public health around the world.
Mi 10T Lite is the cheapest 5G smartphone on the market. You can buy it on Amazon.