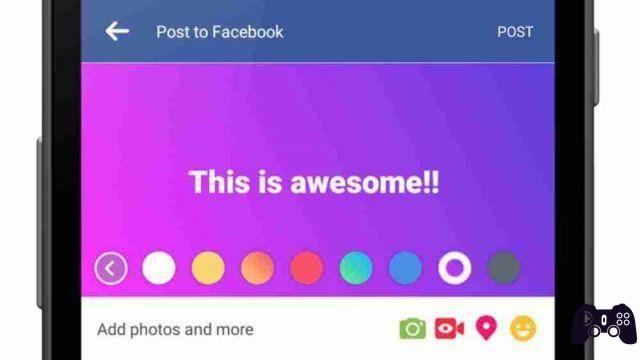 Facebook colorful backgrounds on posts. It is possible to publish messages of all kinds by replacing the classic white Facebook background with gradients of various shades. The end result is a kind of colorful banner with the fonts in the foreground, nice big, in white, and a colored background.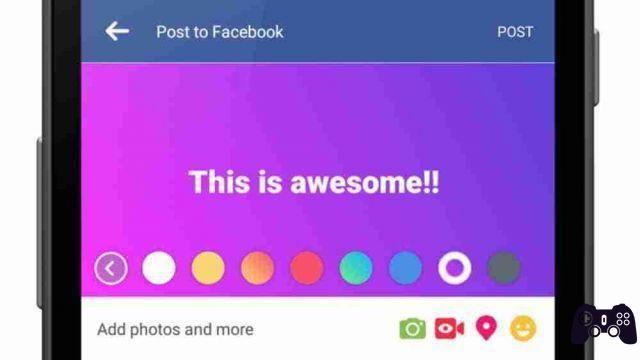 Facebook colorful wallpapers with android
Open the Facebook app,
crushes in the field What are you thinking about? twice in a row
a series of colored dots at the bottom of the screen.
Now, type your message normally; select i colors you prefer using the colored dots to change the background.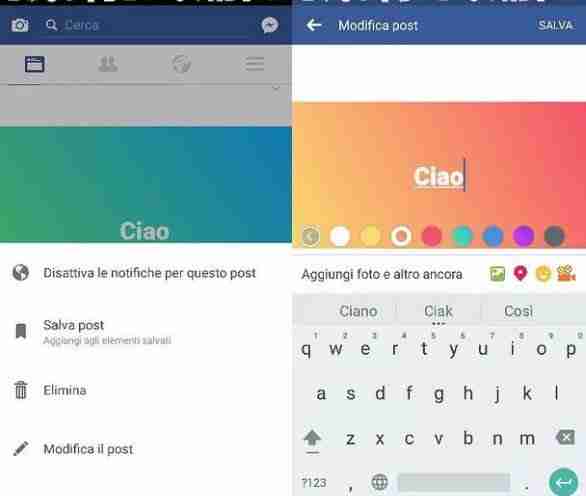 Facebook colorful wallpapers on iOS
launch the Facebook
presses on the square "What are you thinking about?" and type your message
select i colored dots that appear at the bottom to change the background