Instagram has just updated its official app with some effects applicable to Boomerang. The fierce race of social networks does not stop: the app dedicated to photos and videos gets yet another updating especially designed for younger users, who are always looking for new effects to apply to their videos and photos.
TikTok, under investigation in the United States of America, is a social network that soon managed to conquer the young, reaching the goal of 1,5 billion downloads. Instagram immediately realized how dangerous this rival is, starting to develop some similar functionality to those proposed by the counterpart, including Reels.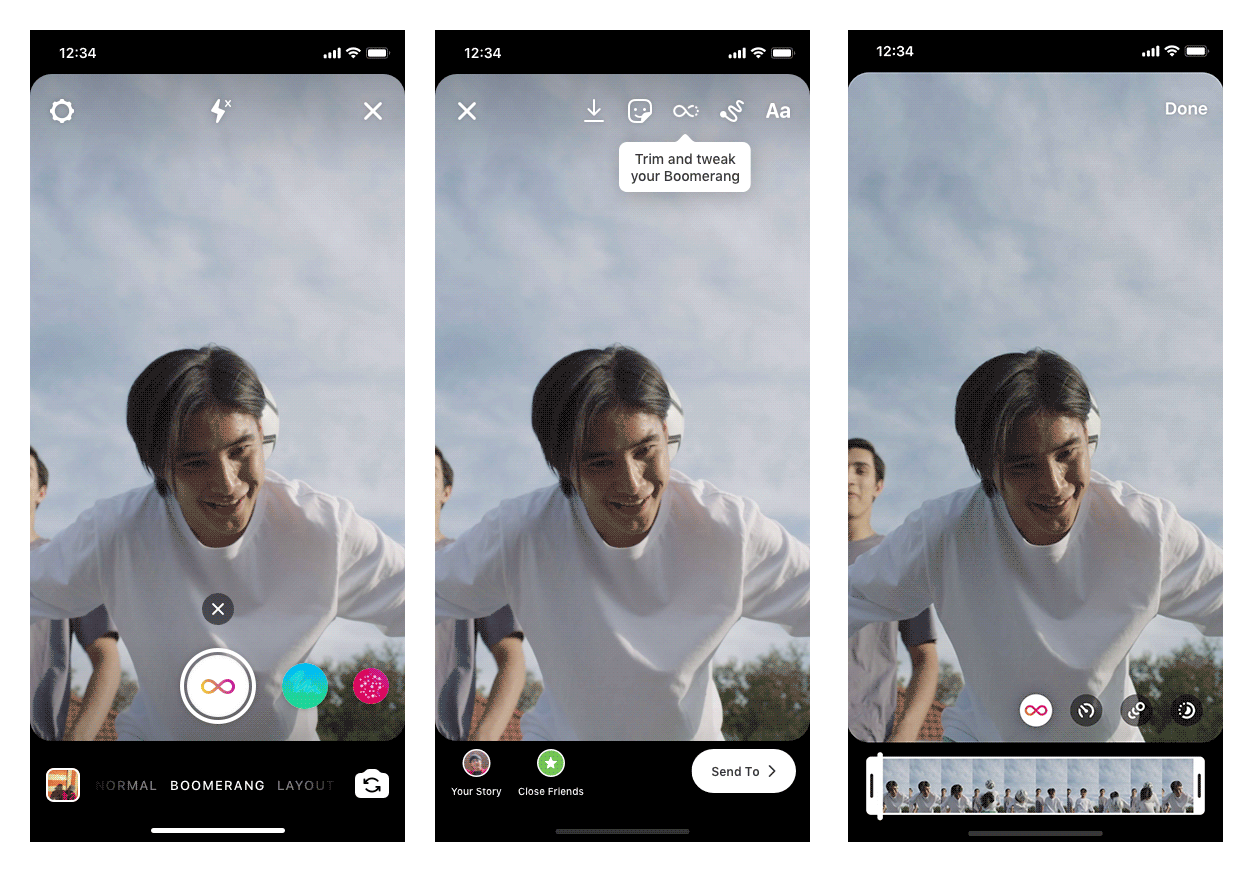 Just during the past few hours, they have arrived some effects which will make Boomerangs even more fun. In particular, we find:
slowmo: slow down the videos, which in this case will last 2 seconds for each direction.
Echo: thanks to a motion blur effect, a trail is inserted behind every single moving element, so as to create almost copies.
Duo: Rewinds your clip very quickly and inserts a textured / digitized effect.
clipping: as can be easily deduced from the name, it is a function that allows you to crop the video, a bit like what happens in the camera roll.
While this is a very interesting novelty, this is only a taste of the infinite changes offered by TikTok.
Realme 5 Pro, with 8 GB of RAM and 128 GB of internal memory, is available on Amazon. this address.