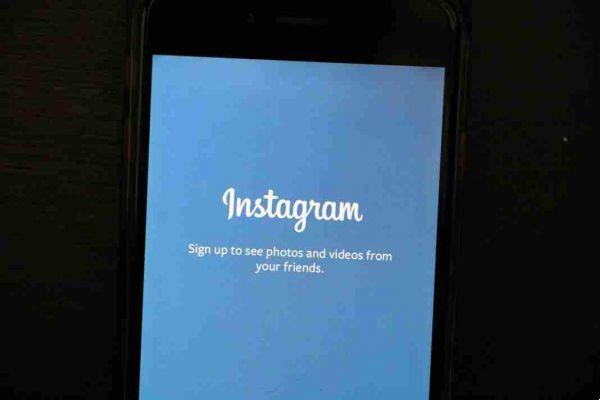 How to delete Instagram notifications on iPhone after seeing them. Find out how to make instagram notifications disappear after seeing them.
The Notification Center in iOS is divided into two sections: new notifications and your history. The notifications for things that happened as long as you looked at your phone appear at the top. After that you have all the oldest notifications you have seen that you have not done anything about; appear under Today, Yesterday, and so on.
By default, iOS doesn't remove notifications from the Notification Center until you effect something with them. This means that you have to open the application, read the message, clear the notification or click on it so that iOS understands that you have seen it.
Most of the apps are smart enough. If you open Facebook, all Facebook notifications are removed from the Notification Center. Some applications, on the other hand, are a little more awkward with regards to Instagram type notifications. For some reason you have to manually clear all Instagram notifications; it is not enough to open the application or even read its message.
The most useful thing would be that the Instagram notifications disappear once you have seen them on the notification center and not necessarily having to click and delete them manually especially if there are a lot of them. Here's how to make instagram notifications disappear once seen in the notifications section of your iPhone or iPad.
How to delete Instagram notifications on iPhone after seeing them
Go to Settings> Notifications and select the application in question Instagram.
In Alerts, turn off the bar next to Show in history.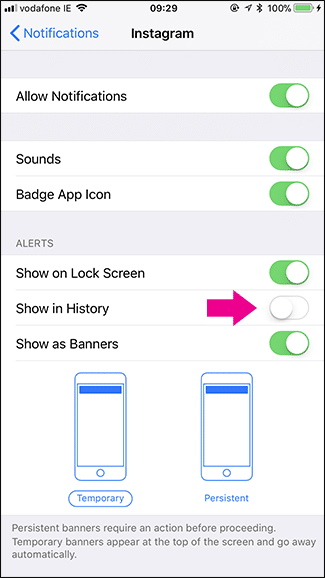 Now the notifications still appear on the lock screen and in the notification center, but as soon as you see them once, they will be automatically removed.