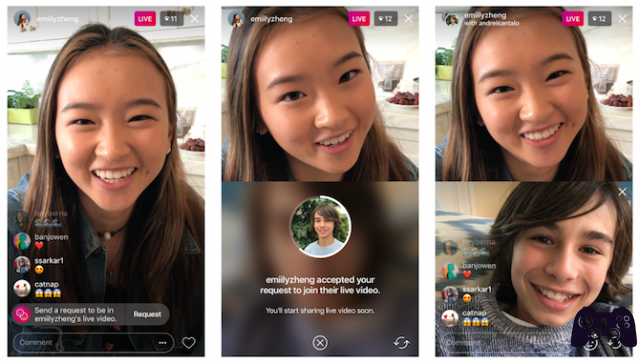 How to request to join a friend's Instagram Live. Last year Instagram introduced live streaming for its Stories feature. Since then, livestreaming on Instagram has continued to grow, allowing users to. The latest addition to this is how to apply to join an Instagram live.
How to request to join a friend's Instagram Live
When you are watching a friend's live video, you can tap the button Request which should be visible on the screen.
If your friend accepts your request, you'll have a moment to prepare before going live with your friend's audience. Both livestreams will be displayed on a split screen.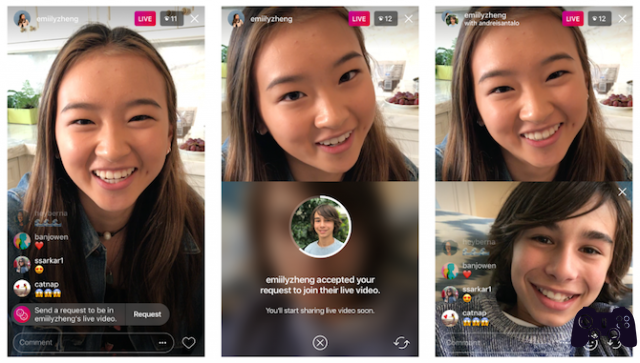 How to accept or decline Instagram requests
If you are the one doing the live, you will see friend requests in your comments. In the notifications under the comment sections, you can also see how many requests you have received.
Toccata Immagine to see and open the request.
If you want to approve the request, tap Go live with ...
If you'd rather decline it, simply tap Cancel.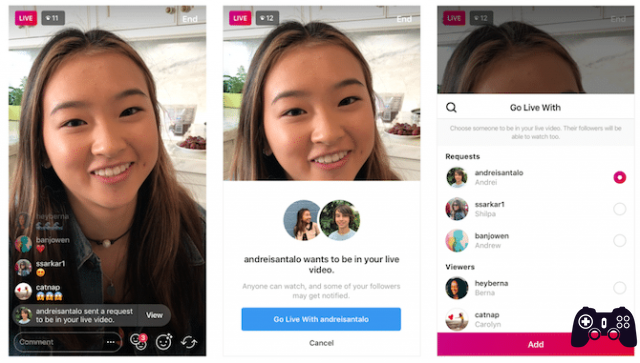 If you'd rather invite someone to join you, tap the double-sided icon and select the name of the person you want in your livestream. You can only invite friends who are already viewing the video.
While this is a great way to entertain friends, this new feature could also come in very handy for brands or celebrities. It's a great way to conduct mini-interviews or even take live questions from your audience.