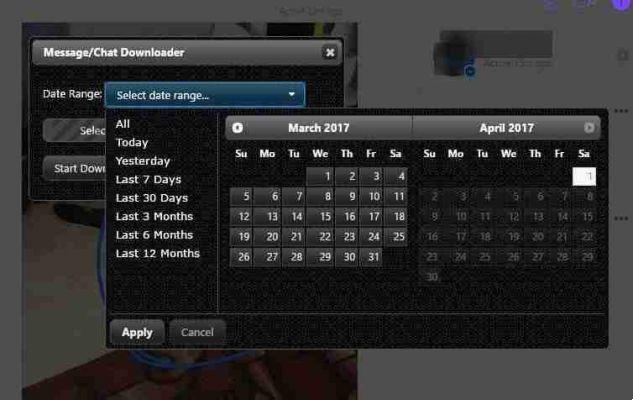 How to download Facebook chat with Chrome. There is a Chrome extension that allows you to download only a particular part of the conversation. For example, let's say you just want to download a chat between May 15th and May 18th. Just specify those dates, and the Chrome extension will only download your chats from those days.
How to download Facebook chat with Chrome
Message/Chat Downloader
The Chrome extension you need is. Once the extension is installed, log into your Facebook account and open the chat you want to save.
Click on the extension icon, you should see a calendar appear. Use this calendar to specify the chat dates you want to save. When you're done, don't forget to click the Apply button at the bottom.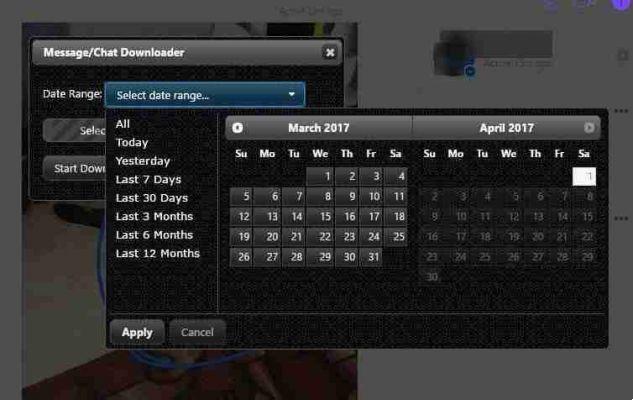 Hit the "Start" button, and when the download is done, a new page will appear in a new tab that will have all of your chats. You can also choose the format in which you want to save the file. You can download the messages in the same order you see them on Facebook.
Facebook Chat Downloader
You can also use a web app called to save your chats. Just log into your account to see conversations next to your friend's names and the number of messages sent to that person.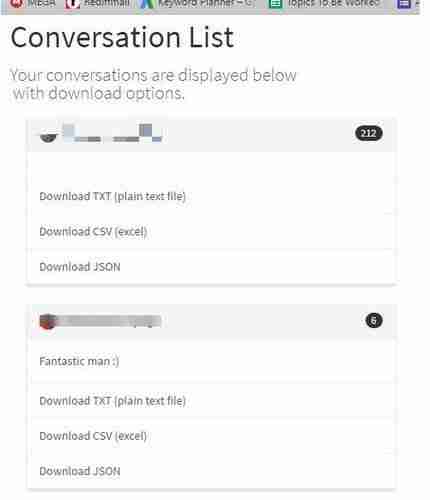 When you see the messages you want to download, below the message you will also see three options on how you can download chats: JSON, TXT, or CSV.