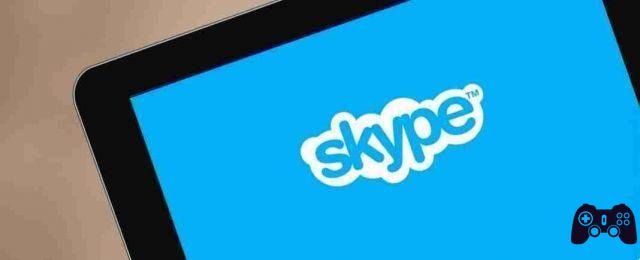 The Skype chat history will include all text chats and files that were sent via a chat during your use of Skype.
Since you are requesting backup from Microsoft, you should know that it will take some time before it is ready. Normally, it shouldn't take more than 3-4 hours, but it can easily take up to a week.
Let's go and see then how to download a copy of all your chats that you have made your skype from its use.
How to download Skype chat history
that's how download a copy of your Skype chat history and / or all available files, including files shared with or by you.
Open the Skype page dedicated to. Log in with your Skype ID. Once logged in, choose what you want to download conversation and / or file by ticking the appropriate box.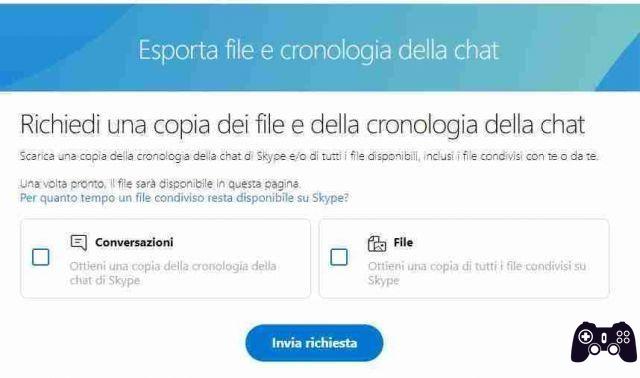 Once done, click on Send inquiry.
You will see a message at the top telling you that the request has been made. Check the page you just visited after a few hours, days to see if the file is ready. Once the request is complete you will see a download button which will download the chat history.
How to view Skype chat history once downloaded
The chat history is downloaded as a TAR file which is quite easy to extract but inside, the conversations themselves are in a JSON file which is not that easy to read. There is a media folder where you can go and browse all the files that have been shared.
To read conversations clearly you will need to download the Skype analytics tool. You can . Once downloaded extract it and inside you will find a file called index.html, open your browser on your computer and drag it to it to open it or double click.
A page will open on your browser asking you to upload the file message.json found in the files downloaded from the Skype Chat History download. Select the file in question and click carica.
Now you will be able to easily consult all chats with messages sent and received on Skype since you are using it.