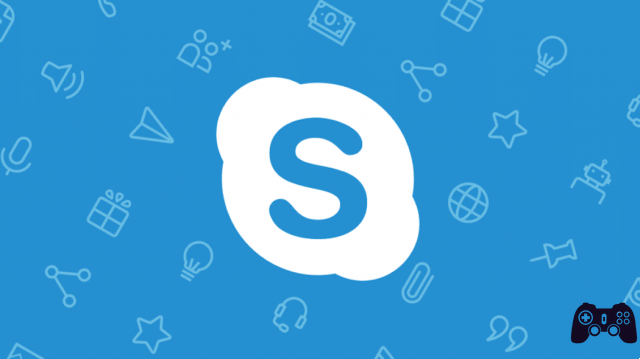 You want to delete your Skype account because you no longer intend to use the service and thus delete all your data and messages sent to it. Here is the procedure to follow on how to cancel a Skype account.
How to unsubscribe and delete Skype account
To permanently cancel your Skype account and log in with your credentials.
On the page that opens titled Select Problem in Choose the topic you want assistance with choose the item Account e Password.
In Choose a related problem choose the item Closing an Account and click on Next.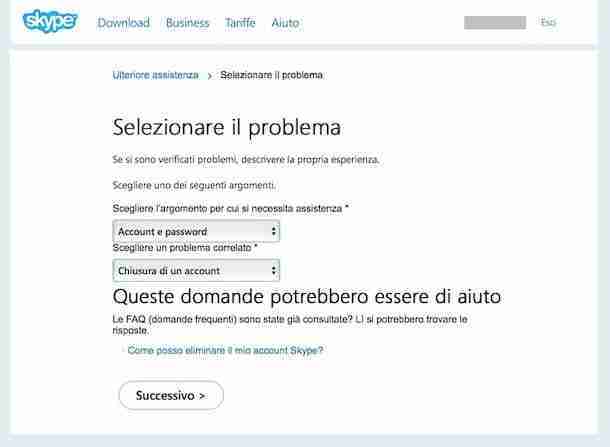 Select by voice Chat support then wait for an operator to get in touch with you and explicitly request to proceed with closing your Skype account.
Delete Skype account with Microsoft account
It is not possible to separate the Skype profile from the Microsoft account. If you close your Microsoft account, in addition to not being able to sign in to Skype, you will not be able to sign in to other Microsoft consumer products or services, such as Outlook.com, Office Online, OneDrive, Xbox Live, or Windows. So consider this choice, which is drastic and perhaps not convenient.
If you are really interested in closing your Skype account by deleting your associated Microsoft account, this is the procedure to follow.
You can close your Microsoft account by doing the following:
Log in to the di. You may be prompted to log in or verify your password.
Verify that you are signed in to the Microsoft account you want to close and select following.
From the drop-down list Select a reason you want to close your account for.
Select Mark the account for closure.
The Microsoft account will be closed after 60 days. The 60-day wait before permanently deleting the account because if you change your mind, you just need to log in again to a Microsoft service with your credentials to cancel the deletion process.