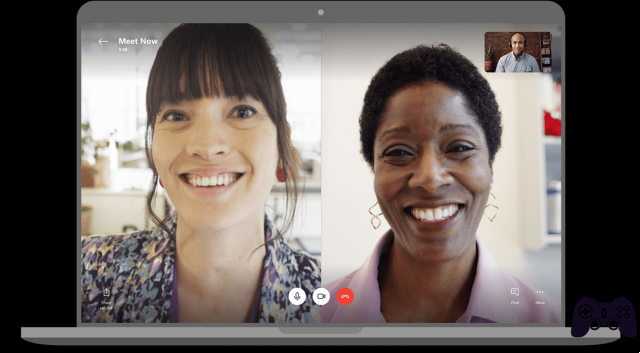 Users don't need Skype installed and don't need any kind of account. All they need is a shortcut to the call.
Thanks to this new function you will be able to organize a group video chat with Skype even if the other interlocutors do not have a Microsoft or Skype account or do not use the service.
Just generate a free one-click link, share it with attendees and enjoy unlimited Skype meetings. Your meeting link does not expire and can be used at any time.
But let's see how to create the link that will allow you to invite anyone to your Video Meetings without signing up or downloading.
Create a free Skype meeting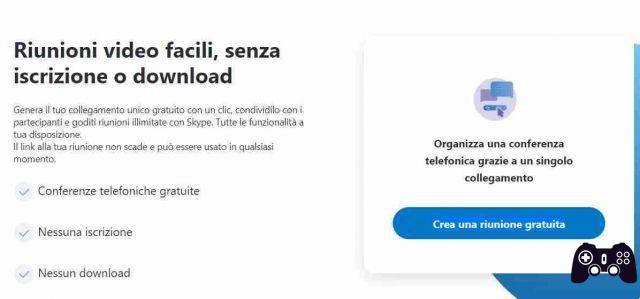 Go to
Click on the button Create a free meeting.
You will get a link that you can copy and share with anyone. There is also a button Share invitation. If you click on it, you will be able to send an invitation via Outlook or Gmail.
The link can be opened in any browser. By default, the website will attempt to open Skype if it is installed. If you have the Skype app installed, you can open it and join the meeting.
The button will appear on the website Join as a guest. Click and enter a name that you will use in the video conference. Allow your browser to access your microphone and camera.
Now just press the Start Call button to start your video conference with the people you sent the link to.
Done, as you can see now it is possible to start Skype video calls without having to install the app or be registered, but only by visiting the page that allows you to create free group video calls and sending the link to whoever you want.