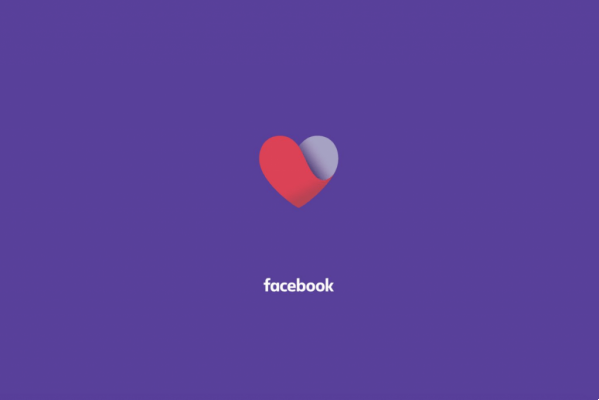 Facebook Dating takes advantage of the social networking site's broad footprint. Here's what to know about it and how to get started with the platform.
Tinder, Hinge, Bumble - there's no shortage of dating apps these days. It seems that if you want to meet a significant other, the only way to do it is with an app.
But if you feel like you're not going anywhere with popular dating apps, why not try a new one? While Facebook itself is not new, its dating feature was only launched in 2019. In this article, we will explain how it works and the benefits of using this social media platform specifically for dating.
What is Facebook Dating
When we talk about Facebook Dating, it's important to note that we don't mean that you should use your Facebook profile to ask people out. Facebook Dating is an entire feature in itself, which is found within the Facebook app. So just as there is a whole separate area for Marketplace, there is an area for Dating.
When you browse this area, you are prompted to create a dating profile, which will be different from your regular Facebook profile. You can choose which photos and information to include. And best of all, this will only be visible to other people who use the Dating feature. So your friends or family will most likely never see that profile, anything you post there or know you use it.
Facebook Dating is available in the United States, most of Europe, parts of Asia, and South America. You can see the complete list of countries on the. Also, keep in mind that you must be at least 18 years old to sign up, have a profile that is at least 30 days old, and not turn on Facebook spam filters.
How To Set Up Your Facebook Dating Profile
So, as we've already mentioned, if you want to use Facebook for dating, you need to set up a separate new profile. The great thing about this app is that you don't actually need to download anything new to your phone. If you've already installed Facebook, you're good to go. It is important to note that you cannot use Dating on the desktop, only on the mobile app.
To create your Facebook Dating profile, follow these steps:
Launch your Facebook app and tap on the three lines at the top right.
Scroll down until you see the button Dating and touch it. This will start the configuration
Toccata Start .
Choose who can see your profile on this page. Do you want friends of friends to see it? If not, tap the Privacy Settings and activate the button.
On the next screen, you can update your personal information or remove any details you don't want to share.
Choose who you want to go out with (men, women or all).
Accept the app data settings.
Allow Facebook access to your location.
The next questions are about your height, if you have children and your education. You can choose to reply or skip.
Now it's time to choose your photo. You can use your Facebook profile photo, take a new one or choose one from an album on Facebook.
Finally, you must accept that Facebook uses your information on its products if you want to create the profile.
Congratulations, you have now created your Facebook Dating profile. Once done, you will be active on the app. You will be able to get likes and find matches.
However, you may want to beef up your profile a bit more before you start scrolling, to make sure you match the people you really want to hang out with. To do this, tap the button Profile in the upper left corner of the screen.
There you can add more photos and an introduction about yourself, edit your details, connect to your Instagram and more. There is also a section for adding your own hobby.
How Facebook Dating Works
If you already know how to use like a pro, or have used other dating apps, it will be easy enough for you to pick up this one too. Its main interface is the scrolling system of other apps.
But let's do a little backup, to explain exactly how it all works. First, whenever you want to use Facebook for dating, you need to launch the app, press the three lines at the top and tap Matches . Just like you did when you set up your profile.
Then, you will land on the main Dating screen. This screen has a lot to do, so we'll walk you through it, step by step.
At the top, you can see the buttons for Profile , I liked you e match . The first, as we mentioned, is that you edit your details. In the second, you can see all the people who have already liked your profile.
This is one of the great benefits of Facebook Dating. If you press this button, you can start swiping left (no) or right (yes) on people who have already expressed their interest. If you swipe right on someone in this section, you'll instantly pair and can send them a message. And the last tab is where you will see those matches and you can start your conversations.
On the home screen, under the three buttons, there is an image that you like or reject. If you tap it, you can enter a Tinder-like mode, where you can swipe left or right on the people they like or dislike.
To adjust your preferences on this page, go back to the home screen and tap on the settings at the top right. There you can set an age range, distance from you, education preferences and more.
Special Facebook Dating Features and Benefits
When you scroll further down on the home screen, you will see More to explore . This is where Facebook Dating shines. First, there is the button for Shared interests . If you use it to fill your hobbies, it will improve your matches.
Then, there is the button for Events in common. This is where Facebook draws on its daily use to help you find your next date. You can scroll through people who have attended the same events as you in the past or respond to any of the same upcoming events that you have. The second is particularly interesting, as it can be combined before the event, with the aim of meeting up there.
Even groups in common they work the same way. It allows you to match people who are members of the same Facebook groups as you, which automatically gives you something to talk about in the first message. And if you have mutual friends, the app will let you know too.