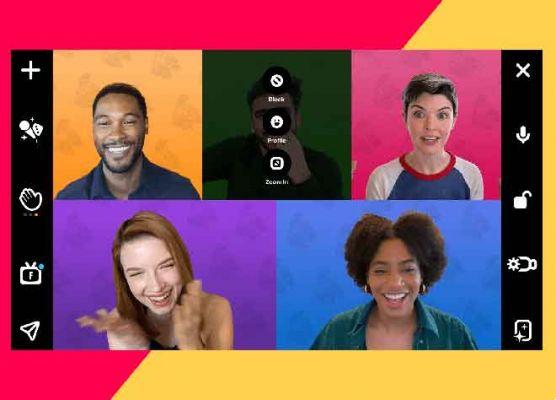 These are strange times. With social distances on the agenda, the search for the best video conferencing apps has reached new heights. While Skype and Google Duo (check out Google Duo's tips and tricks) were the ubiquitous selections for video conferencing back in the day, there are now a few new names: Zoom and Houseparty. While many see Zoom as a video chat app for business users and Houseparty for fun-loving people.
But at the end of the day, they both serve the same purpose: making video calls to your friends and family via video. So which video conferencing app should you use: Zoom or Houseparty? Well that's what we will find out in this post.
Download Zoom
Download Houseparty
Ease of access
One of the main things you look for in an app is ease of access. How easy is it to set up a call? Or, how easy is it for others to join the call?
In the case of Zoom, let's just say it's not a one-step process to set up a call or meeting, and that's right. Mentioned above, it is designed more for business users. So, you will need to go through the process of setting up meetings beforehand.
And like any other meeting tool, you'll need to invite your attendees or share the meeting link and password with them.
Simply put, for starters, it can be quite tiring.
While you can set up instant meetings with a feature called Meet Now, you still need to share your personal meeting ID with invitees for instant meetings.
But the good thing is that you can copy the details and share them via mail or chat services like WhatsApp and Messages.
On the other hand, Houseparty takes a more simplistic approach. Here you will need to add friends. For now, there are two options. First, you can invite your contacts from the address book. Or you can also connect your Facebook account and add your friends from there.
As soon as you start the app, your friends will be notified that you are "home". Then, those friends already at home can tap the notification to start a "party" session.
If a house party is in progress, you will be able to see them when you swipe up on the screen. Yes, it's that simple.
The downside is that you can't share URLs or party links with your contacts who aren't home.
Number of competitors
WhatsApp and FaceTime also allow you to chat in a video with your friends. So why look for some other app? It all depends on the number of participants.
Houseparty doubles the number of attendees and lets you add up to eight people to a room. Yes, a real riot! But yes, if you have a huge group, you may have to leave some members behind when planning a party.
Being a business tool, Zoom allows you to add over 100 participants in a single call, even in the free plan. Yes, a big party (** winking wink **). However, keep in mind that each Zoom meeting can only last around 40 minutes. So if you run out of 40 minutes, you'll need to schedule a new meeting.
Platform availability
So where are these two apps available?
For starters, Houseparty is available for iOS and Android. Then you can install it on your phone right away. If you want a slightly larger surface for videos, you can also download and install it on your Android tablet such as the Galaxy Tab S6. Also, PC users can download the Chrome extension for it.
On the other hand, the Zoom app is not only available for Android and iOS users, it is also available for Windows and macOS users. This gives you the independence to make your calls from anywhere.
For example, if you want to join a meeting from the comfort of your laptop and take notes at the same time, Zoom makes it possible.
Video calling functionality - Screen sharing and gaming
So far we have talked about the accessibility and availability of the platform. But what about the features?
When it comes to Zoom, it is packed with many useful features. But let me clarify at the outset that these features are only optimized for group meetings and video conferencing.
Then, you can record your meetings (PC only), share your screen with attendees, save your recordings, among others. More importantly, if you're not comfortable with sharing your wallpaper, you can also set a virtual wallpaper in its place to mask it.
And the best part is that you can choose from numerous wallpapers. What's more, you can also upload your own. Great, right?
Houseparty, being made for casual users, doesn't have such sophisticated features.
In addition to catching up with your friends, you can also play cool games like Heads Up, Trivia, Chips and Guac, and Quick Draw.
I am a fan of the Quick Draw game. Get a small canvas to draw. You have to draw and your friends have to guess. Quite the game to pass the time if you ask me.
One of the crux of the Houseparty app is that anyone on your friends list can come and join your party. So you need to make sure you lock the room. Thankfully, the option is right there at the bottom of the screen.
When it comes to Zoom, you need to make sure your meetings are private and secure to save yourself from Zoombombing. Yes, it is a term.
First, make sure you don't share zoom meeting details like link or meeting ID on a public platform. And even if you use the next one, you have to be cautious and use a randomly generated ID every time.
Entertainment or work
Zoom and Houseparty cater to two different user groups. If you want to reach your friends, I recommend Zoom as he is available on multiple platforms. Secondly, even if organizing a meeting is a bit complicated, it has the merits of him. If you feel like having a good time, you should definitely give Houseparty a try.
Keep in mind that both of these apps have had their share of privacy concerns. In the last week of March, many users accused Houseparty of a breach and of using their data to access other paid apps such as Netflix and Spotify, among others. There is no evidence of the breach, but the app collects a troubling amount of personal data.
On the privacy front, Zoom had quite a few problems. Since the issues were made public, Zoom has made several changes. One of these includes a new version of the software aimed at improving security. In addition, they engaged Alex Stamos as a security consultant.
So which app will you choose? Will you settle for these above or will you choose a more reputable app like Zoom vs WebEx?
Further Reading:
Adobe Scan vs Genius Scan: Which document scanner app is best on iPhone
The 5 best group video calling apps for desktop, mobile, and web
How to use the Virtual Background feature of Zoom
How to video call with Android phone
How to record a Zoom meeting