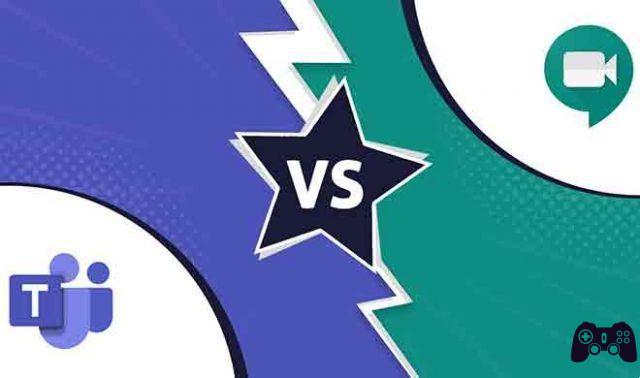 Find out what sets these video conferencing apps apart. Google Meet quietly launched in 2017 as an invitation-only app. Zoom has made a rapid rise by challenging all the giants of cloud-based video conferencing.
Thanks to the collaborative capabilities of both services, online meetings have not only improved, they have become the best video conferencing apps. But which is the best between Zoom and Google Meet? We have tested the free versions of both tools for you.
Zoom and Google Meet: general results
Google Meet
Simple to use.
Ideal for quick meetings.
Maximum capacity of 100 attendees with the free plan.
Unlimited meetings lasting up to 1 hour each.
It works on a wide variety of browsers.
Zoom
Richer feature set.
Ideal for larger meetings.
Maximum attendee capacity of 100 in the free tier.
Unlimited meetings lasting up to 40 minutes each.
It works on all operating systems including Linux.
While both services are feature-rich, they are not identical. Google Meet has everything you need, but you might prefer Zoom for the many options it offers.
Installation: use both on all platforms
Google Meet
Use Google Chrome, Firefox, Edge and Apple Safari.
Google recommends Dual core processors and a minimum of 2GB of memory.
You will need a Google account or a G Suite account to use Google Meet.
Google Meet: Secure video meetings - Download the app from Google Play
Google Meet - Download the app from the App Store
To start a meeting from the invitation link in Gmail, use a Google Calendar event or join an instant video meeting by clicking the URL of the meeting link sent via SMS or email. While you (or someone you invite) don't need a Google account, the meeting organizer or someone in your organization must grant you access to the meeting.
Zoom
Download the Zoom desktop client for Windows or Mac.
Zoom recommends Dual core processors and 4 GB of memory.
Log in with a Zoom, Google or Facebook account.
How to download Zoom on Android and iOS mobile.
While you can host or join a Zoom meeting from your browser, it won't provide you with all the features. For the best experience, you should use the desktop client for Windows, macOS, Linux, or the Zoom app for Android or iOS. Zoom also works with an H.323 or SIP device.
To join a Google Meet session, you only need a browser. If you work from home, you can also join a meeting from the mobile apps or from iOS and Android or even the Google Nest Hub Max. You can also fall back on the Gmail app if you have iOS12 or later.
Google Meet vs. Zoom - What can you do for free?
Google Meet
100 participants can join a group video call in the free plan (for a limited time).
A single meeting can last 1 hour on the free plan.
Unlimited meetings.
Meet is like all Google services, free to use with a Google account. Note that advanced features are only available with a paid G Suite subscription, a paid subscription gives you 300 hours per meeting, and dial-in phone numbers in the US or international, among other things.
Zoom
100 participants can take part in a group video call in the free plan.
The maximum duration of a group meeting cannot exceed 40 minutes in the free plan.
Unlimited meetings.
Zoom has optional add-on plans in addition to its four professional plans that cover unique needs such as high-quality VoIP calling, larger group meetings of 500 or 1.000 users, and storage solutions on the Zoom Cloud.
If you just need to check the number of video conferencing features, Zoom pushes Google Meet forward. But at the end of the day, your decision will depend on your specific needs.
Zoom offers a few more options
Google Meet has a minimalist interface, but it can feel less intuitive when looking for options. The Zoom controls are more noticeable on the screen.
Both Meet and Zoom support a maximum video resolution of 720p. While they both support multiple viewing modes for a large number of members, Google Meet can seem a bit restrictive as it only shows 16 faces in Side-by-Side view. Zoom can handle 49 users on one screen (which might seem overwhelming, but at least the option is there).
Zoom has better in-meeting features in the free basic tier. You can set up multiple breakout rooms for specific projects. Zoom includes a feature called Waiting Room which temporarily keeps attendees in a private "room". Virtual wallpapers can save you from a messy meeting background.
Zoom provides a virtual whiteboard for use in meetings. There are some great whiteboard tools you can use with Google Meet and then share your screen during the meeting. Overall, feature by feature, Zoom runs ahead of Google Meet with its best in-meeting tool offerings in the free versions.
Third party apps - Google Meet vs. Zoom
Google Meet
15GB Google Drive storage (shared with your other Google apps).
Perfectly integrated with Gmail and Google Calendar.
Connect Google Meet to Outlook with the Microsoft Outlook add-in.
Zoom
Add-ons available for all popular services on Zoom Marketplace.
The extensions and plug-ins also work with Outlook, Sharepoint, and cloud storage providers.
Both Meet and Zoom work well, they are similar. The former works perfectly with scheduling tools like Google Calendar. You can also use the Meet add-in to connect to a Microsoft Outlook event or email.
Zoom offers a number of integrations. For example, it can sync with Microsoft Outlook contacts and even set Outlook status based on current Zoom status. Set up file sharing integrations with Box, Google Drive, OneDrive and SharePoint for smoother collaboration.
Note that many Zoom integrations rely on Zoom Marketplace extensions and plugins and may not be free.
The winner: Zoom gives you more options
Zoom is a dedicated videoconferencing service. This is why the experience is better. However, it may be overkill for someone who needs a simple video chat solution and doesn't need to put video conversations at the center of collaboration.
This is where Google Meet can work for you. It is a successor to Google Hangouts and is part of the other collaboration tools already provided by Google. You can work with both solutions.
Choose Google Meet if you need perfect interoperability with other Google tools. Choose Zoom if you need a complete video conferencing solution with all the benefits of productivity.
The good thing about both of these platforms is their free tier which is sufficient for individuals or small teams. Try them both and see which one best fits your team size and other applications you use.
Further Reading:
How to record a Zoom meeting
How to mute everyone on Google Meet
How to use Google Meet without showing your face
8 solutions for when Google Meet won't let you join meetings
7 solutions for when Google Meet audio isn't working