Google has banned the use of the Zoom video conferencing service on its employees' corporate computers. The reason is what we all imagine: privacy and security. The news was first reported by BuzzFeed News citing an email that the Mountain View giant sent to its workers informing that the Zoom app would no longer work on company computers.
Google spokesman Jose Castaneda then confirmed The Verge stating: "For a long time we have had a policy of not allowing employees to use unapproved apps for work that are outside our corporate network." The spokesperson goes on to point out that Zoom will no longer work on corporate terminals since does not meet safety standards company for apps used by employees. "Employees who have used Zoom to stay in touch with family and friends can continue to do so via a web browser or mobile device," he concludes.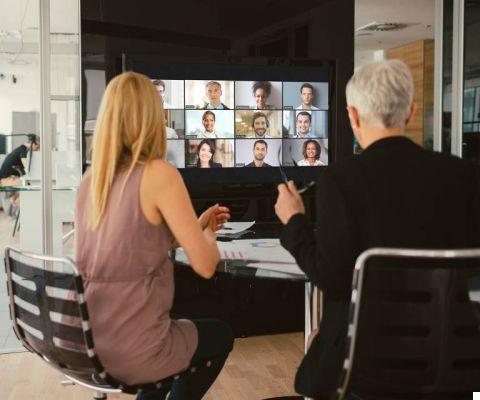 Zoom got under the magnifying glass for security reasons, after the great success it had during this pandemic period. The most common phenomenon is identified as Zoombombing through which unauthorized people could enter the videoconferences of others without any obstacle. Not only that, some recordings have been exposed, details about the devices have been shared with Facebook. In short, the problems encountered are many.
The company however promised to work to identify and resolve security holes. "Over the next 90 days, we are committed to dedicating the necessary resources to proactively identify, address and resolve problems in the best possible way," explains Zoom. "We are also committed to being transparent during this process".
Galaxy Tab S6 10,5-inch and 128GB of internal storage is available for purchase on Amazon via.