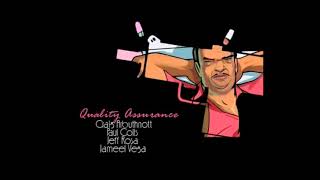 Where were you on October 21, 1997? It's hard for you to remember for sure. Where Rockstar Games was, however, we all remember: busy launching the first GTA. Yes: the Grand Theft Auto series was born just 25 years ago and since then a lot of water has passed under the bridge.
We all know the history of the series. The first GTA was not developed by Rockstar Games, which didn't exist yet, but by a small team called DMA, which later became the behemoth we all know. Released on PlayStation 1, the game was not yet that type of production capable of influencing political life and that of the players, but the road was now cleared. On October 21, 1997, the journey that would later lead to the birth of a gigantic team began, incorporated by Take-Two Interactive and which produced decidedly different experiences, capable of bringing together the public and critics.
Of course, there are also dark sides in between. Completely forgotten products and abandoned series, games launched with consequent controversies from the world of politics, as happened for Bully (brutally censored in Europe and released with the title of Canes Canem Edit, perhaps even more aggressive and not very politically correct than the original ) and for GTA San Andreas, with the Hot Coffee mod which became a national case in the USA, resulting in the birth of the dispute between Hillary Clinton and Rockstar Games, with the development team responding appropriately thanks to the fourth main chapter of the series, inserting the Statue of Happines, a clear parody of the political figure. Without forgetting the launch of the Original Trilogy, a remastering that from a tribute has become a museum of horrors, at least in the launch phase. Accidents along the way, very normal when you have such an immense career behind you.
Without the first GTA we would be deprived of experiences like Table Tennis, Midnight Racing, Manhunt and even LA Noire, as well as the game that redefined the narrative standard, namely Red Dead Redemption. All games born and distributed by that R with the star and possible thanks to the success of the first chapter of an iconic series. And while we await the sixth game in the series, still in development with the magic of the reveal partially ruined by some leaks, we can only shout it out loud: happy birthday, GTA. And that in your future there are still 25 years of life, always in the name of novelty, progress and strong political satire.