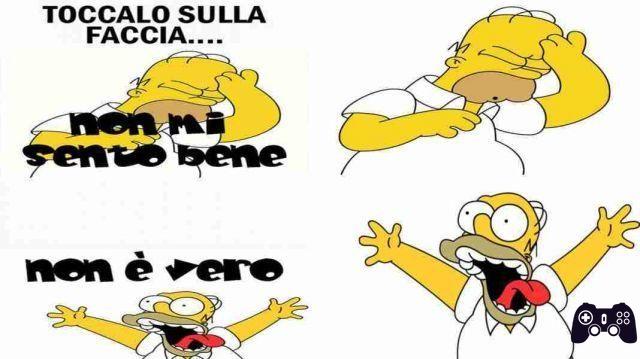 Facebook taps on the face how to do it
Facebook touch on the face is the method by which we can create funny photos and direct the user to click on them thanks to its funny effect.
A part of the photo will be previewed on facebook and then enlarged at the touch of the user so as to create funny compositions for your posts.
Photo size 436 x 960
How to create photo tap on face for Facebook
All you have to do is click on this image and save it to your computer. Once done through a retouching program like Photoshop or Gimp (this free for both Windows Mac and Linux). If you don't want to download photo editing programs, you can use Windows Paint.
Now you just have to replace the two photos and the writings to your liking.
Remember to keep as an example the spaces of the photos and where the text is placed (from the example photo above) as increasing or decreasing these may not have the desired effect.
This effect is much more effective on mobile devices such as smartphones and iPhones.