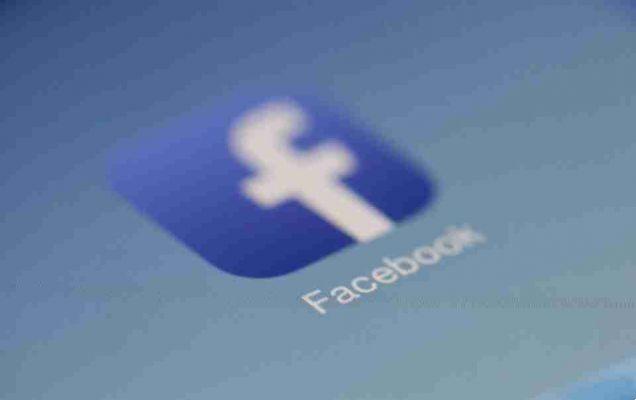 There is no argument that Facebook is the most popular social media site ever built with over 2,85 billion monthly active users. And that includes mobile users as well. However, many iPhone users have complained of cases where the Facebook app doesn't load the feed or suddenly crashes.
Facebook not working on iPhone: how to fix
If you have been experiencing a similar problem yourself, you are in the right place. We will share some troubleshooting methods that you can try to fix Facebook app problems on your iPhone. So, let's get into it.
CHECK THE INTERNET CONNECTION
Since the Facebook app requires an active internet connection to work, you can get started by checking internet connectivity on your phone. To do this, open Safari on your iPhone and check if the websites are loading properly.
If the internet works and you use mobile data, you can make sure that the Facebook app can use that data. To do this, open the Settings app and go to Mobile Data. Activate the slider next to the Facebook app if it isn't already.
CHECK IF FACEBOOK IS INACTIVE
If past events have proven anything, it's not uncommon for people like Facebook to have downtime too. Yes, it could be that Facebook not working on iPhone is a problem on Facebook's part rather than the other way around.
Thankfully, websites like Downdetector are designed to track such service outages for many of the major providers, including Facebook. You can to be sure.
CLEAR YOUR FACEBOOK BROWSER CACHE
Similar to Safari and Chrome, did you know that websites you open in Facebook's browser also collect cache data? Yes, those links visited in Facebook's mobile browser also accumulate cache and cookie data.
This data may be preventing the Facebook app from working properly on your iPhone. Therefore, you can try to clear that cache by following the steps below.
Launch the Facebook app and tap on the three horizontal lines in the bottom right corner. Expand Settings and Privacy and go to Settings.
Scroll down to the Permissions section and select Browser.
Finally, tap the Clear button next to "Your browsing data" to delete the cache data collected by the browser.
Once cleared, restart the Facebook app to see if it is now working properly.
RESTART IPHONE
One of the apps or processes running on your iPhone may be causing problems with the Facebook app. Therefore, you can try restarting your iPhone to close them all and try opening the Facebook app to see if it works now.
REINSTALL THE FACEBOOK APP
If the above solutions fail to fix Facebook problem on iPhone, you can try reinstalling Facebook app. This will delete the data associated with the app and update the app in the process.
UPDATE IOS
After that, you can try to update your iPhone to the latest iOS version available. The problem may be limited to the particular version of iOS you are using, and updating to a newer one might fix it.
To update your iPhone, launch the Settings app and go to General. Now tap on the Software Updates option to check for any new updates.
RESET YOUR IPHONE
If the problems you are facing are not limited to the Facebook app, you should consider resetting your iPhone. This will reset things like Wi-Fi passwords and settings preferences to their default values. Here's how to do it.
Launch the Settings app on your iPhone and go to General Settings.
Tap the Reset option followed by Reset All Settings. Enter your password to confirm and start the process.
TRY FACEBOOK LITE
If the problem persists, you can try switching to a lighter version of the Facebook app called, especially if you're using an older iPhone or one with very little free storage space. As the name suggests, the Facebook Lite app is less demanding in terms of memory usage and offers nearly all the essential features required.