Facebook has launched a new application designed to create and watch live gameplay. It's called Facebook Gaming and works similar to Twitch. The news had already been reported yesterday by The New York Times. Apparently, the initial program was scheduled to launch in June but the Menlo Park giant would revise its plans in this pandemic period.
The period, in fact, would be the most suitable given that the lockdown in most of the world forces people to stay at home and look for new entertainment tools. "Investing in games in general has become a priority for us because we see games as a form of entertainment that really connects people", said Fidji Simo, head of the Facebook app "It is entertainment that is not just a form of passive consumption but interactive entertainment that brings people together".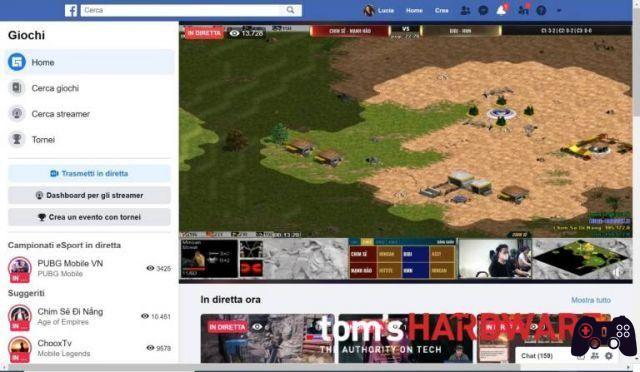 The (free) gaming application has been tested in Southeast Asia and Latin America for the past 18 months. It has already been released for Android devices via the Google Play Store. Apple's approval is awaited to make it also available for iOS users on the App Store. Unlike Twitch, Facebook's service focuses primarily on a mobile experience. "We don't want to be a companion window while the user does something else" said Vivek Sharma (Facebook Vice President for Games) "with mobile devices, if you have the app open and you are using it, it is in the foreground. You can't do anything else on your smartphone, and it's extremely powerful ".
Facebook Gaming presents the Go Live function, which allows gamers to perform a direct streaming - on the popular social network - of any mobile game (including third-party) installed on their smartphone. All in a few clicks without the need to install additional tools. For the moment, no advertisements are included. The economic return comes from a commission that the platform will take whenever users send "stars" (sums of money) to streamers. Finally, there are communities connected to the main titles that can be accessed.
In short, Facebook is preparing to challenge Twitch and YouTube. Who knows what the market response will be to the new creature conceived at Menlo Park!
The new iPhone SE 2020 it can be booked on Amazon starting from 499 euros. .