In this short guide of ours, we want to explain in detail how to unlock all the bonuses and additional content that you can have access to if you have pre-ordered Watch Dogs: Legion
While obviously not without flaws, we liked Watch Dogs: Legion. We had fun playing it and stripping it well and then being able to talk about it in detail with our official review, which you can find by clicking here. Surely, this third chapter (albeit not numbered) of the Ubisoft series is the best to carry on the name, but the company still has a long way to go to clean it up and fix it. It remains to be seen how the multiplayer mode that will be available from December will be managed, we will definitely be talking about it on these pages.
Before starting
In this short guide, however, we would like to explain how you can unlock all the pre-order bonuses you are entitled to if you have previously purchased Watch Dogs: Legion. Before starting, we remind you that we have also created several guides on the Ubisoft game. For example, you can find a guide on how to recruit and get the best affiliates, how to get Marcus Holloway's jacket, the complete list with all the trophies, how to use fast travel and our complete guide to Tech Points. Now that we're ready, let's get started!
All available packs - Watch Dogs: Legion, how to unlock all pre-order bonuses
If you have pre-ordered Watch Dogs: Legion, you are entitled to a whole series of special items, different according to the type of game version you have chosen to purchase. Whichever version you choose, however, you will get the Golden King Pack with the pre-order. If, on the other hand, you have purchased the Ultimate Edition or the Collector's Edition, you will also get the Ultimate Pack.
Finally, by pre-ordering the Gold Edition, Ultimate Edition or Collector's Edition, you will also have access to the Season Pass with all the additional content that Ubisoft will add over time. All pre-order bonuses should load automatically, but if you're having a hard time finding them… we're here.
Golden Pack - Watch Dogs: Legion, how to unlock all pre-order bonuses
Il Golden King Pack contains a Golden King Mask, a gold skin for two weapons, and a gold skin for any vehicle you own. To change weapon skins, choose an Activist and, from the Squad menu, select Edit. In this submenu you can easily change the skin of your weapon. Same procedure for any vehicle owned by your Activist: simply select the vehicle and then Edit. Finally, by selecting your wardrobe in any store or base, you can select and wear the Golden King Mask.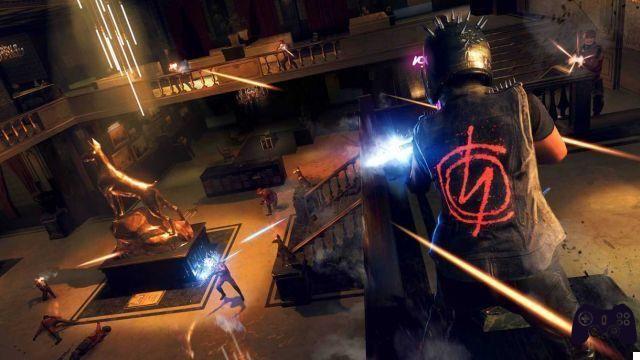 Ultimate Pack - Watch Dogs: Legion, how to unlock all pre-order bonuses
THEUltimate Pack, on the other hand, contains three Prestige Activists, who are equipped with very interesting and useful skills, three new masks and 4 weeks of Vip Status. The latter will allow you to gain experience and eTo faster in the game. The names of the Activists are Lynx, Leopard and Viper and you can select them from the Squad menu after choosing your first Activist in the game. The three masks you will receive, however, are the Sapphire Guard Mash, the Cardboard Cyborg Mask and the Distortion Mask, which you can select from your closet. If you have purchased the Collector's Eidition, you will also get the Ded Coronet Mask in-game.
Season Pass? - Watch Dogs: Legion, how to unlock all pre-order bonuses
Finally, if you have purchased the Gold Edition or simply added to Watch Dogs: Legion the season pass, you will gain access to Bloodline. Bloodline is a story driven DLC that adds Aiden Pearce, the protagonist of the first chapter of Watch Dogs, and Wrench of Watch Dogs 2. The two characters can be played both in the single player campaign and online, along with two other characters, Darcy of the order of the Assassins and Mina, who possesses mind control skills. You'll also get some additional DedSec missions and the original 2014 Watch Dogs Complete Edition. A lot of stuff, in short.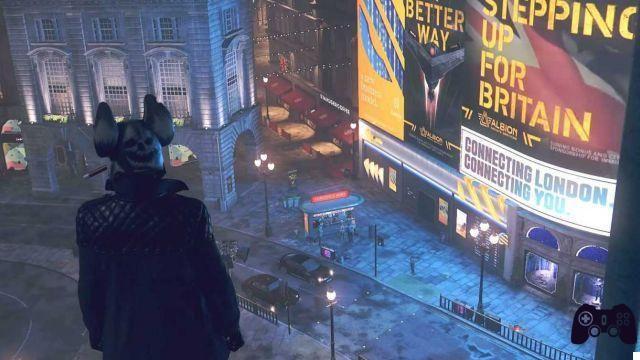 Have fun!
Hoping that our guide on how to redeem Watch Dogs: Legion pre-order bonuses has been useful to you, we ask you: are you playing the Ubisoft title? What do you think about it? Write it to us below in the comments, we will continue to keep you updated with all the news on videogame and tech!