Valorant has now entered the full closed beta, and after trying it in preview we are here to sum up with our first impressions
We got our hands on the Riot Games shooter, which is grinding ever more impressive numbers and breaking record after record. Valuing, the fps 5 vs 5 of the moment, is an extremely tactical, fast-paced and ruthless game. A single misstep can cost the game, just as a winning play can make a difference. Are you curious to know our first impressions about it? Let's start with our preview of the Valorant closed beta!
A little CounterStrike and a little Overwatch, but different from both
Let's start this preview, with the first thing that catches your eye when you get your hands on the closed beta do Valorant for the first time: its similarity in setting and game mechanics with counter Strike. The maps are very small in size just like the shooter of Valve, as well as the movements of the characters and the dynamics.
In addition, in Valorant each character (called Agent) has their own predefined set of skills, ranking in a certain class. This idea, despite taking a little too much inspiration from Overwatch, has been reshaped and adapted to a much more thoughtful and "fatal" style of play. We can very well define Valorant as son between CS and Overwatch, who once mature decides to leave home to draw their own path. And what a road!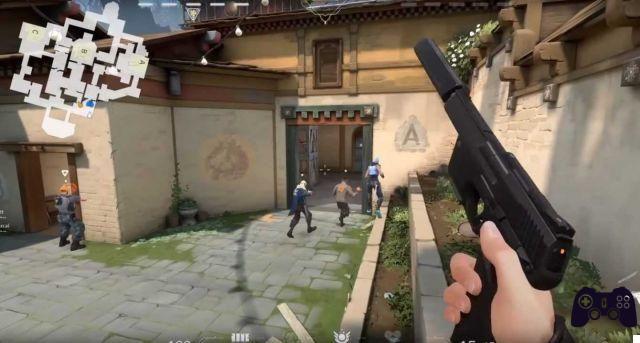 What are we talking about specifically? - Valorant preview: our impressions of the closed beta
Valorant is one shooter in prima persona PVP 5 vs 5, which will be officially launched by Riot Games only in the summer of this year. The game, as already mentioned, takes ideas from different fps to reforg itself in a new style and definitely interesting, combining the pure and proverbial strategy of CounterStrike with the dynamism of the Overwatch skill system. The result is an extremely tactical game, quick at the right moments and extremely merciless in case of missteps.
The game mode is simple: in each game (divided into round) there is a team that attacks and a team that defends. The attacking team will have to plant a bomb called "Spike" in one of the opposing outposts, and the defending team will have to prevent it at all costs. After the first 12 rounds, the roles are reversed, seeing the attacking team defend and vice versa. Whoever gets there first a wins 13 rounds won.
Currently the Valorant beta counts 10 characters, 5 locked and 5 playable in preview. In full line with mom Riot's policy, the characters are divided into classes but are all the same in statistics, differing only in look and skill set, so as not to favor or disadvantage anyone. The reward system for unlocking Missing Agents is built on a Seasonal Pass (similar to the battle royale currently in circulation) and on a "Contracts" system.
These Contracts are individual for each Agent, and allow you to obtain exclusive rewards for the character we have chosen, including the ability to unlock him (after many hours of play).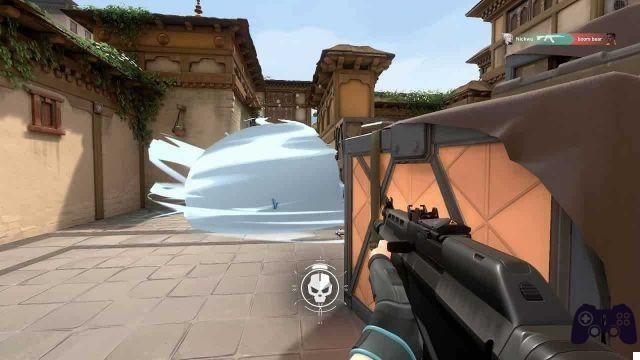 Maps and Weapons - Valorant Preview: Our impressions of the closed beta
Although Riot has stated that Valorant will count at launch 4 maps and 12 agents, in this closed beta we only have 3 maps (and 10 Agents) available. These maps are different in structure, setting, and number of outposts, but they pretty much demonstrate the same size. The outposts that we will have to attack or defend at the cost of our lives have numerous access points, both on the same level and in height, making them the real heart of the battle.
The weapons in Valorant, despite the futuristic look, are more or less the same as we can find in any other shooter out there. We have pistols, assault rifles, shotguns and sniper rifles to suit every conceivable and imaginable taste. However, getting the weapon you want isn't as simple as it sounds. At the beginning of each round we find a rather interesting mechanic, namely the "Purchase Phase".
During the purchase phase, we will be allowed to purchase our character's weapons, shields and abilities. The money to buy the equipment must be obtained during the game, through a reward system based on kills, assists, bombs placed (or detonated) and other stats. In addition, it is possible to coordinate the "expenses" of the team through a convenient menu and even buy weapons for the most needy companions.
This mechanic makes Valorant an extremely merit-based game, making it puramente skill based and focused on team play, without affecting individual skills. One play can make the difference, a good positioning can lead to the killing of all opponents as well as a mistake can lead to ruinous defeat. In this, the game turns out extremely merciless and sometimes frustrating, making life particularly complicated for newcomers to the genre.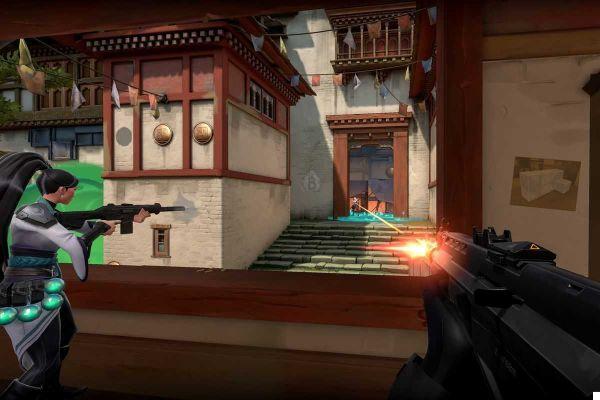 Aesthetics and technology - Valorant preview: our impressions of the closed beta
In the Valorant look it shows itself very similar to Fortnite, but maintaining some aesthetic elements characteristic of Riot Games. The skills are well done, the effect shaders are colorful and very beautiful to look at, and the cartoon characters look like they came straight out of league of legends. The animations are fluid and really light, opening the doors of the game even to those who do not have a PC that is too high-performance.
Technically, although the game is still in closed beta, it shows up quite mature that it can be made available immediately (with some extra care). The already tested Riot servers, in addition to being numerous, are also stable and performing, making the gaming experience perfectly linear and free of drop. The only small flaw found in these hours of play, if you really want to find one, resides in templates and hitboxes. Sometimes the headshots are not recorded, the shots to the legs are also recorded on the torso and the less precise shots sometimes inexorably miss the target, despite the fact that they are graphically on target.
Another small problem, not of simple resolution, is the already high number of AFK players. As already mentioned, Valorant can be extremely ruthless and frustrating for both newbies and more experienced players. While the second category is aware that practice makes perfect, the players of the first prefer to abandon the game in the throes of ragequit or they just wander around in search of kills until the end of the game.
Although this problem is not easy to solve we hope with all our heart that Riot will put a patch on it with a system similar to the "Court" of League of Legends, especially considering the hefty factor "team play" characterizing Valorant.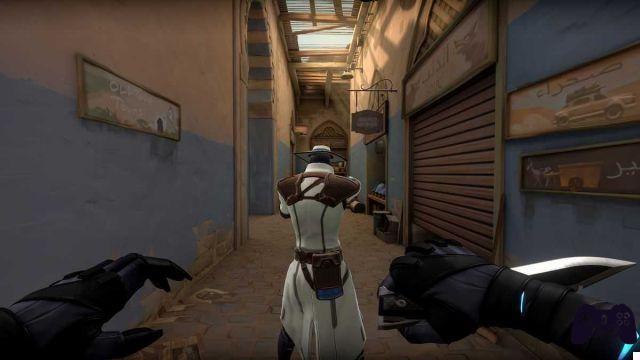 A turning point?
The question that arises spontaneously is: from what we previewed in this closed beta, Valorant can it be considered a turning point? Our answer is: probably Yup, for a variety of reasons. The first is the in-depth knowledge of the competitive world by Riot Games. A software house that with League of Legends has created an empire based on eSports, will surely know how to make Valorant a cornerstone of the competitive world-wide.
The second is the uniqueness of the game. Surely Valorant can be aesthetically similar to other titles and takes ideas and mechanics from Overwatch and CounterStrike. However, combining these elements so well, coupled with Riot's characteristic non-pay-to-win component, makes it a title. one of a kind.
Finally, a factor not to be underestimated is the question fan base. Valorant will likely be able to grab fans from the shooters out there, as well as from League of Legends loyalists. Many people, even just out of curiosity to try the game, will contribute to the growth of the Valorant name and given the quality of the product it is likely that they will be captured. On the other hand, from a game capable of collecting 1.7 million viewers simultaneously on Twitch, we can expect this and more.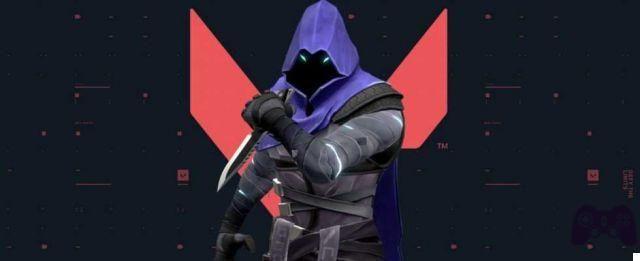 In conclusion, we can not wait to know what Riot has in store for Valorant's already rosy future. Knowing the careful management of the software house and its constant commitment to renew itself, we are confident that Valorant, in line with what was previewed in this beta, will establish itself as a giant in the world of online shooter as well as in the competitive one.
We hope that our first impressions have been to your liking, and as always we leave you reminding you to stay connected on Holygamerz for further guides, news, reviews and much more from the world of video games and beyond. Hello and good fight!