Star Wars Jedi: Fallen Order is finally out and in this guide we will tell you about the best skills you can unlock to make your life easier
Star Wars Jedi: Fallen Order is a video game developed by Respawn Entertainment and distributed by Electronic Arts. The title is set between the events of Star Wars: Episodio III La vendetta dei Sith e Rogue One: A Star Wars Story and the protagonist is Cal Kestis, a Jedi padawan fleeing the Empire.
Prepare for adventure
All fans of the series will certainly have looked forward to the release of the game and now that it is finally available you will certainly be eager to go on an adventure. For sure the desire to play is great, but throwing yourself headlong into this adventure without preparation you could find yourself hitting your head against some walls.
During the game our protagonist will be able to unlock different skills which will be essential to allow us to continue the game smoothly. The title, however, leaves us free to choose in which order to unlock the various skills and this could leave some players confused. In this guide we will list in order the best skills to unlock during the game to always be able to get the better of the enemies. Keep in mind, however, that you can only unlock some skills by progressing in the game and consequently in this list there will be spoilers, but don't worry, once we get to the late game skills we will promptly notify you.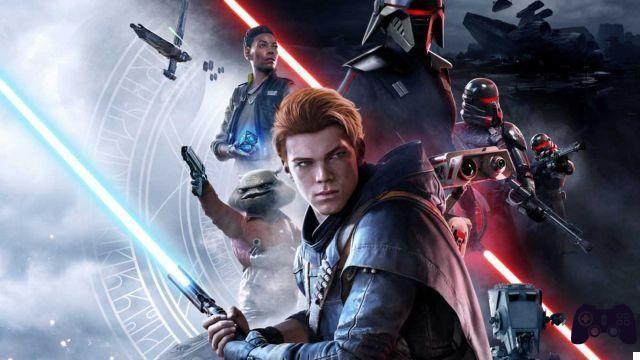 Momentum Attack (1 skill point) Star Wars Jedi: Fallen Order - skill guide
Attack with momentum is one of the first skills you can unlock in the game. This attack allows you to quickly get close to enemies while dealing massive damage. Besides, you can jump over your enemies so as to position yourself behind them and hit them from behind. This technique is great for dealing with enemies who use parry and is also particularly fun to use.
Agile Deviation (1 skill point) Star Wars Jedi: Fallen Order - skill guide
This skill will allow you to deflect ranged attacks enemies while running on walls and while sprinting. The ability to deflect bullets will be really useful to you during your adventure, first of all because it will allow you to quickly overcome groups of enemies that you do not want to face, but also because it will allow you to run for cover during fights with many enemies. while protecting you from their attacks.
Running Attack (1 skill point) Star Wars Jedi: Fallen Order - skill guide
In the game you will often find yourself running from side to side, so it will certainly be very convenient to have a skill that uses running to attack. Running attack allows you to inflict huge damage to your opponents and is incredibly easy to use in any situation. What's more, the attack is so fast that most stormtroopers won't be able to parry it in time.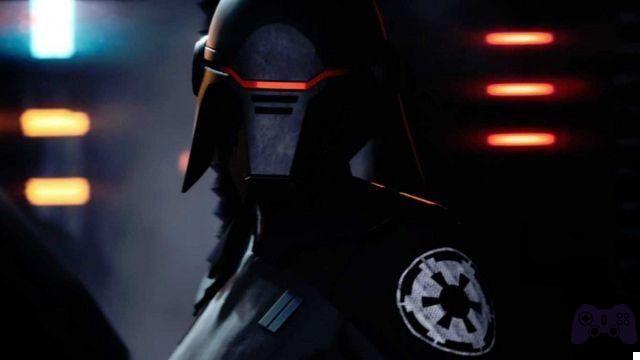 Improved Stims (1 Skill Point) & Custom Stims (2 Skill Points) Star Wars Jedi: Fallen Order - Skill Guide
From this point of the guide onwards there will be SPOILER on advanced areas of the game, so continue reading at your own risk. These two skills will allow you to increase the amount of life you will recover with the use of each stim. On the last planets you visit in the game it will be really easy to lose a lot of life in a few seconds and using a lot of stim at once could leave you in a bad situation. There are also some skills that will increase your life points and Strength, but they are quite boring. In any case, if you think they could help you, you can still decide to unlock them, since they are still very useful.
Grip (1 skill point) Star Wars Jedi: Fallen Order - skill guide
This skill is very simple and consists of the ability to lift and hold most normal-sized enemies in the air. This is certainly one of the most important skills in the game and combined with other skills will also allow you to hurl enemies from great heights or at their allies. Furthermore, you can also attack them while holding them in place, so as to eliminate them without wasting too much strength. You will be able to get this skill after being on Zeffo and for sure it will suit you as soon as possible.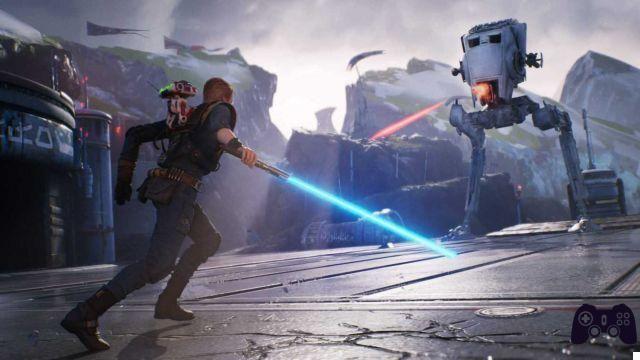 Mass thrust (1 skill point) and howling thrust (2 skill point) Star Wars Jedi: Fallen Order - skill guide
Mass thrust and howling thrust are skills that will come in handy during the game. Being able to push enemies away from you is one of the strongest skills you will have, so it's only natural that you need to upgrade this skill as much as possible. These two skills will serve a boost your thrusts and you should unlock them as soon as possible, as they will significantly improve your way of handling large groups of enemies.
Power of Friendship (3 skill points) Star Wars Jedi: Fallen Order - skill guide
This is an improvement for BD-1 that you can get from roughly the middle of the game, but it's also one of the most useful. In more advanced boss fights you can easily run out of Force and in those moments having this ability will be essential. If you have thoroughly explored the areas of the game you should have approximately six stim and thanks to this skill, with each use of them you will also recover Strength, so you can always use all your best attacks in combat.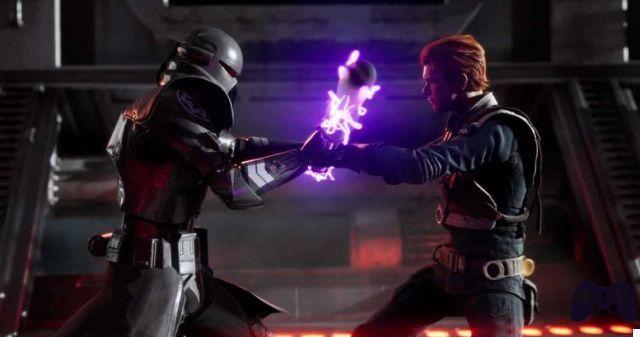 Lightsaber Throw (3 skill points) Star Wars Jedi: Fallen Order - skill guide
Throwing the lightsaber won't deal too much damage, but it's great for stun enemies. While an enemy is charging an unbreakable attack, throwing your lightsaber at them will be enough to stop them. These types of attacks are extremely powerful and especially in the late game being able to stop them will prove to be an incredible help.
Lightsaber Mastery (3 skill points) Star Wars Jedi: Fallen Order - skill guide
This skill doesn't do anything special, given that it simply increases the damage of your lightsaber. Despite its simplicity, this ability is very useful indeed, as increased damage is always welcome. Furthermore, you must always remember that by inflicting more damage on enemies you will speed up all clashes and significantly reduce the amount of damage you can suffer.
Attack Switch (1 skill point) Star Wars Jedi: Fallen Order - skill guide
This attack is great for change your fighting style during a fight. If you are using the single-bladed lightsaber and find yourself in the middle of a group of enemies, thanks to this ability you can land a powerful blow with a blade and immediately switch to the double blade. Of course, you can also do the opposite and switch from two blades to one in the same way. This skill will make fights much smoother and will allow you to adapt more easily to any situation.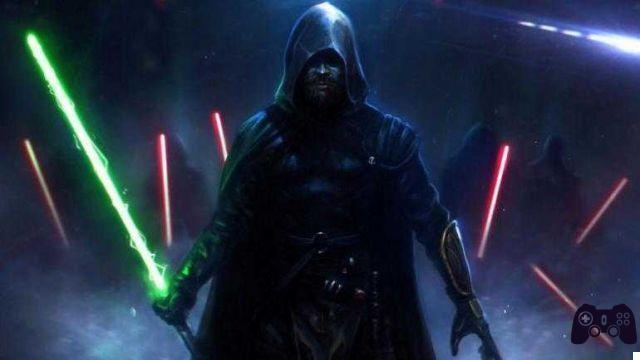 May the force be with you!
With these tips you will certainly be able to juggle the skill tree better, but there are many other aspects of the game that could get you in trouble. If you really want to be prepared for any eventuality, we recommend that you also take a look at the other great guides on our site.
Star Wars Jedi: Fallen Order is now available for PC, PS4 and Xbox One. If the article was useful to you and you are interested in staying up to date with all the news on the title and much more, then continue to always follow us here on Holygamerz.