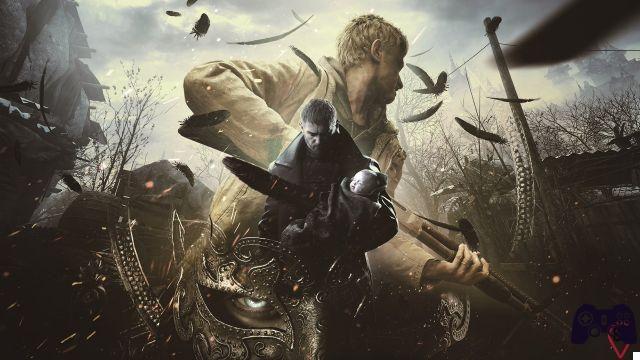 We have been waiting for it for a long time, but finally Resident evil village it appeared on the market in all its terrifying splendor, as also highlighted in our review. The chat branded creature Capcom seems to have already won the hearts of many, users of all ages who are having fun with the various contents present. In addition to the main adventure, in fact, Resident Evil Village features a Mercenaries mode we want to talk to you about today in our guide, so that you can be better prepared to face it.
Here is our guide to Resident Evil Village Mercenaries mode
First of all, it is important to specify that the Mercenaries mode differs in part from what we have become accustomed to with the aforementioned mode seen in the previous main chapters (Resident Evil 4, 5 and 6), getting closer to the Raid mode of the two Resident Evil Revelations spin-offs. Once in the game, in fact, you will not simply have to survive hordes of enemies for a certain period of time in some arena, but it will be your task to advance through a map - made up of different zones - eliminating in the meantime everything that comes in front of you. .
Furthermore, although a total of eight stages that can be tackled are reported, in reality there are currently only four maps, only that each of these can be tackled in two versions. In particular, the second version will be much more difficult to deal with and is designed for those who want to really want to show off their skills.
At the start of each game, you will initially be able to purchase the weapons and equipment you will need in-game. Once this is done, you will be launched on the "field" and at that point you will have to defeat as many enemies as possible within the time limit, being careful to chain combos for extra points.
After you have eliminated a certain number of enemies, you will be given an objective. Complete it to overcome the zone and move on to the next one, thus obtaining even more points (the more zones you pass, the more extra points you will get). Around the map, however, you can also find peculiar yellow spheres to get bonus seconds so you can continue to eliminate enemies and receive even more points.
In addition to the yellow ones, however, in-game you can also find blue orbs that will give you useful special abilities. Each time you take one, in fact, you can choose one of three random skills, opting for the one that best suits your fighting style. Furthermore, the skills are not lost when passing between areas and during the game there will be no limits to how many you can get. In the end, if you get the same skill several times, it will be further enhanced.
The money and time that you will have left once you have reached the final goal of the stage will be counted towards what your final score will be, all obviously together with the defeated enemies and the combos made. Depending on the score you have obtained, you will receive a certain rank and a relative reward, so aim to give your best to receive the tastiest first courses.
With that, our guide to Resident Evil Village Mercenaries mode concludes. Hoping that everything has been useful to you, we remind you that on the pages of Game Legends you can find all the other guides dedicated to the latest Capcom creature.
Strategies for achieving SSS rank
Stage 1-4
Purchase: Sniper Rifle (aim to improve it)
Sell: Sniper Rifle Ammo and a portion of the Pistol Ammo
Ability to choose with blue orbs: Damage Upgrade, Damage Upgrade when low on health, enemies explode when they die
Stage 5-8
Purchased: Grenade Launcher, Blinding Ammo, Healing, and Explosive Ammo
Sell: Pistol, Pistol Ammo
Ability to choose with blue orbs: Masamune, Blade Master, defensive skills, increased damage early hits, increased damage to enemies with low health