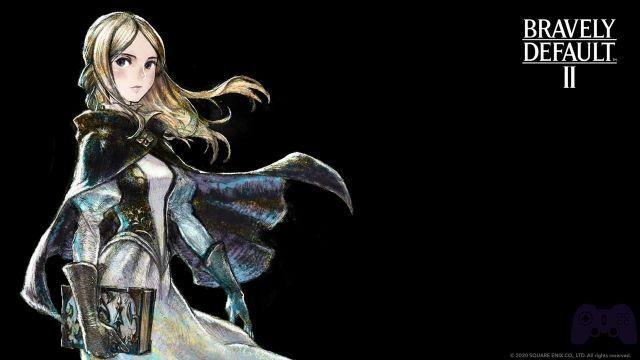 Il Red wizard is a very strong and versatile class in Bravely Default II. He is able to combine both attack and recovery spells. It also has access to one of the strongest specialties in the game which is sure to make you want to try this class.
Before we start, I remind you to take a look at ours complete guide if you want to know more regarding the various specific aspects of the game.
Class summary
How to unlock
Skill List
Better skills
Specialties / Special Skills
Equipment
Best secondary class
Class summary
A very strong class if brought to level 12, capable of hitting but also of healing individual allies. We enjoyed the boss battles very well due to its variety of options.
Magic Series is very dishonest
Access to Cura and variants
Excellent passive skills
Useful against almost anyone
How to unlock it?
Unlocks at the start Chapter 2 defeating Roddy, holder of the Red Wizard's Asterisk.
Ability
The following are the main skills of this class:
Recommended skills
Difficult to choose, since like other wizards they serve all offensive spells. In particular, we can still choose:
Specialty and Special Skill
Each class has two specialties and a special ability. The first specialty is acquired based on when you unlock the class while the second is obtained by reaching level 12. This type of specialty offers bonuses that are often passive while the special ability, in addition to being active, allows (at times) to do damage to the enemy.
specialty
Special skill
Mastery of weapons
The Red Wizard is really versatile in terms of weapons, but we recommend that you still use Sticks and at most Swords / Daggers every now and then.
Best secondary class
Since he has access to Magic Series the answer is any other magic class in the game. Literally every other magical class lends itself well as a secondary since we can use the spells 2 times in a row at no additional cost. Before getting the second specialty do not be surprised if you have a much lower class than White Wizard and Black Wizard, you will see at level 12 how things will change!
For more information you can consult ours class guide or see them individually below: