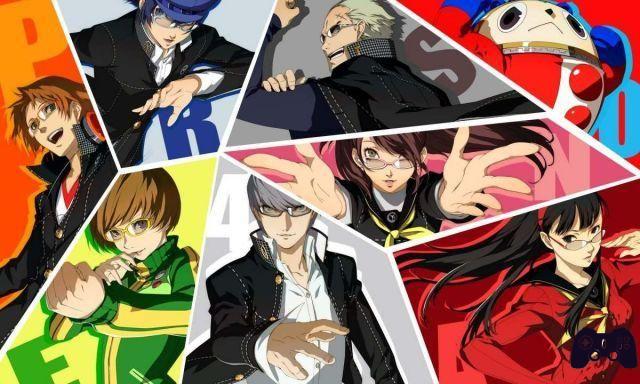 During the course of your Persona 4 Golden school days, you will often run into several difficult questions that need to be answered. Not sure what the right thing to say is, or maybe you want to improve your Social Links by doing well in exams?
Well, we have prepared for you a long list of right answers to give to be flawless at school. Basically an equivalent of the cards you've used up until now in school, but as long as it's a video game it's fine! I think! (- in case don't let your teachers know).
Bonus questions / exams
1st semester (questions)
1st semester (exams)
2st semester (questions)
2st semester (exams)
3st semester (questions)
3st semester (exams)
4st semester (questions)
4st semester (exams)
5st semester (questions)
Final exams
Benefits of interrogations and exams
Before we start with the actual answers though, let me explain all of the benefits that you can gain from questions and exams, and how they work in the context of the game.
First, on certain days of the week (when there are no other major events) the game will ask you to answer questions related to the lessons on duty.

To learn more:
Persona 4 Golden - How to maximize Social Stats
This can happen in two ways:
You will be interpreted directly and answering correctly will increase yours Knowledge (will serve to have good grades on the last day of exams)
One of your closest companions (Chie, Yosuke or Yukiko) will be interpreted, and you will have to answer for them. By answering right, you will increase yours Expression and you will receive some points for the Social Link with the person who was called.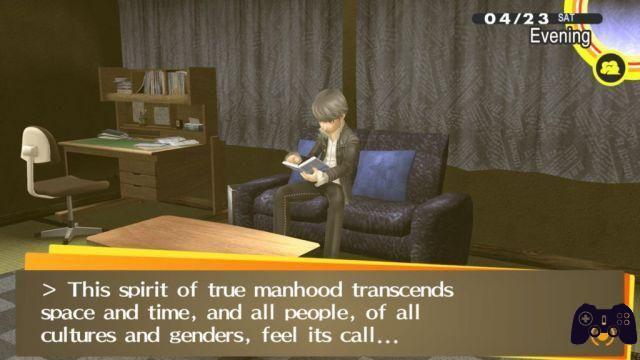 As for the exams, these will last 4 days, which will be skipped completely (you will not be able to Social Link either day or night).

To learn more:
Persona 4 Golden - Complete guide to books and their bonuses
In three of these days you will be repeated the questions asked during the lessons, reformulated but very similar and easily understood if you have paid attention during the lessons. During the fourth, the protagonist will respond automatically based on his knowledge.
If you have answered all the questions well and have a good knowledge (you will be advised several times to study in the previous days and I also recommend book to get more knowledge) you will receive a good result in the exams.
This will guarantee you to earn points with all the Social Links present at the school and to be able to speak to Dojima, as soon as he is present, to receive a lot of yen, starting from 20 thousand up to 50 thousand or even more ( very useful especially in New Game).
All the right answers to exams and questions
So here are all the answers, divided by semester. The first table will include the questions, while the second the respective exams.
I also recommend that you visit the our complete guide to the game for all possible help in your Persona 4 Golden games.
First semester - Interrogations
First semester - Exams
Second semester - Questions
Second semester - Exams
Third semester - Interrogations
Third semester - Exams
As for these exams, they will last 6 days, occupying awhole week, which runs from October 14 to 20, as they are in half of the entire school career.
Fourth semester - Interrogations
Fourth semester - Exams
Also in this case the exams last 6 days, extending from November 28th to December 3rd.
Fifth semester - Questions
Final exams
These will be the last exams in the game, and will cover the topics covered throughout the year. Again, they last longer than usual: from 6 10 to February.
If what you've read wasn't enough for you or you want something else, check out our wiki on Persona 4 Golden.