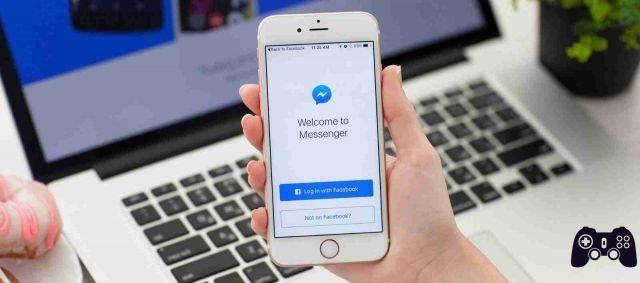 Using Messenger without a Facebook account or login is easy. The process only requires installing an app and setting it up.
Can you use Messenger without Facebook? Yes: Even if you've given up on Facebook or want to quit social media altogether, that doesn't mean you can't use Facebook's Messenger service.
While it appears the apps are intrinsically linked to each other, you can actually use Messenger without a Facebook account.
If you want to use Messenger without signing up for Facebook, download the app and click Create New Account. You can even use Facebook Messenger Rooms without a Facebook profile.
The two are obviously linked. But if you follow these simple steps, you can use Facebook Messenger without needing to sign up for a Facebook account.
How to download Messenger without a Facebook account
If you don't have Facebook, how can you use Facebook Messenger? Thankfully, the process is a lot easier than you think.
First, you need to know how to install Messenger, which is simple. Just go to or, depending on your smartphone or tablet. Make sure it's the official app, made by Facebook Inc., or you risk installing malware.
Next, you need to know how to sign up for Messenger.
When you first open the app, it will encourage you to log into a Facebook account using your email address or phone number. Instead, click Create New Account, where it ensures that the app won't create a Facebook profile. Instead, it will create a Messenger login.
Enter your phone number and you will receive a confirmation code via SMS. After confirming this code, you need to enter your name so that people can find you on the app. With that done, you are ready to start using Messenger.
There's also Messenger Lite, designed to save battery by limiting the number of features available. It is ideal for anyone with an old Android device or for those who suffer from frequent connectivity problems.
How to set up Messenger without a Facebook account
After activating your account, there are still a few settings to finalize so that you can take full advantage of the app.
You could add a photo of yourself so that other users can recognize you.
Next, the app asks you if you want to add your contacts to Messenger. If you grant the app these permissions, it will continually access your address book and automatically add them to Messenger.
If you choose not to automate this process, you can still add your contacts one by one to your Messenger account.
This can be done by searching for contact phone numbers (if they have their phone associated with their Messenger) or by entering their name in the By field. You may have to search several profiles before you find the person you are looking for.
And if you realize it's overrated, you can always and switch to a similar instant messaging service like WhatsApp instead.
What happens to Messenger if you delete or deactivate Facebook
You may already have a Facebook account, but want to delete your Facebook while keeping Messenger. Don't take this decision lightly. Before starting the process, you need to know what it means when you deactivate your Facebook account.
Simply put, deactivating Facebook still allows you to think about whether you want to permanently delete your account (as your data is still stored, ready for reactivation).
When you deactivate Facebook, you will also be asked if you want to continue using Messenger.
However, if you delete Facebook, your previous messages will display "Facebook User" and no one will be able to reply.
Deactivation means that the messages will continue to exist along with your contacts. Deletion means that all your messages will be irretrievably lost from your device (even if not on the recipients' devices) and you will need to create a new Messenger account using the method above.
So how do you deactivate or delete Facebook? First, you need to log in, then click the down arrow at the top right of the screen. Go up Settings and privacy> Settings> Your information on Facebook , the latter that you find in the column on the left. Finally, select Deactivation and elimination .
You will see your two options with warnings about what happens when you follow either method. Select the one you want to proceed with. If you are unsure of your decision, choose Deactivate account as this is a temporary measure.