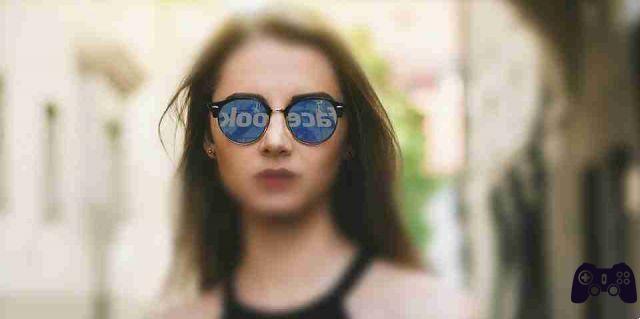 Even though it's meant to be a regular social network, Facebook is one of the go-to places to find anything. Whether it's a person, a business, or items for sale, you can find it all on Facebook. But how do you narrow your search results to find something quickly? Let's examine how to use Facebook's advanced search filters on mobile and PC.
How to search Facebook on PC
Go up and make sure you are logged in.
Click the search box above and type your search query. Facebook will automatically recommend some queries similar to yours. Click on one of these if it seems to be useful. Alternatively, enter your query and press Enter.
Facebook will offer search results sorted by categories like posts, photos, videos, and more. The cool thing is that you can find exactly what you are looking for by clicking on the filter from the left sidebar:

Post
People
Photography
Video
Mercato
Pages
Places
Groups
Events
Clicking on any filter will open up more filter options in each section to help you further refine your search results
How to search Facebook on Android and iPhone
Open the Facebook mobile app.
Tap the search button at the top, type your query and hit the Search icon.
You will be greeted with relevant search results. Filter the results by Posts, People, Groups, Photos, etc., using the tabs at the top. Swipe left to see all available filters.
Within each filter, tap the Options icon in the upper right corner to apply multiple filters based on each category.
How to search for old posts on Facebook
You can use Facebook search to find your previous posts, posts from your friends, or posts from non-friends without scrolling.
Enter a word from the post you are looking for in the Facebook search box as shown above. On the search results screen, click on the "Posts" filter. You will be greeted by the following options. Use them to find the exact post.
Recent posts : enabling this filter will sort the posts by putting the recent ones at the top and so on.
Post you've seen: activating this option will show the posts with which you have interacted previously or for which you have shown interest.
Publication date: this filter will allow you to select the year.
Posted by: you can filter between your posts, friends, groups and pages and public posts.
Location tagged: will filter based on the selected tagged position.
How to search within your profile, someone else's profile, a page or a group
In addition to the method above, you can search for a post directly from your profile, someone else's profile, or within a group or page. This feature is available on both mobile and PC.
Open the profile, page or group you want to search in and click the Search profile icon, which is different from the normal Facebook search.
If the Search icon is not available (in the case of profiles or pages), click on the three-dot icon and select "Search profile / page". Enter the search term you are looking for.
How to search for people on Facebook
Several people will have the same name on Facebook and it becomes difficult to find the person you are looking for. To make things easier, Facebook allows you to find people based on their city, education, and job.
Start by entering the person's name in the search box. Then click on the People filter and choose the required filters. If the person is friends with your friends, turn on the switch next to Friends of friends to find those people.
How to search for photos and videos on Facebook
Likewise, you can filter photos and videos based on parameters like tagged location, post date, type of photo, posted by, and live video. All these filters are present in the Photo and Video Filters section.
How to search for items within the Facebook Marketplace
Facebook Marketplace is a great place to buy stuff, especially when you know how to search correctly.
Enter the item you wish to purchase in the Facebook search and click / tap on the "Marketplace" filter. You can filter products by item condition (new / used), price, list date and category, and you can even sort items. Besides that, you can change the market position by clicking on your current position. You can access the same filters if you search directly within the Facebook Marketplace.
How to find Facebook pages, groups and places
Likewise, if you are looking for a specific page, group or place, you can narrow your search results by using the various filters available as shown below:
Pages can be found based on their location, verified badge and category.
Groups can be found based on city and group type.
Place filters are based on features, such as delivery, takeout, location, price, status, visited by friends, etc.
You can search for events based on their type, such as online or paid events, location, event date, family friendly, categories and popularity with friends.
How to manage and clear your search history
Facebook offers an easy way to clear your entire search history or even individual search queries.
On the desktop, click on the Facebook search bar to be greeted by your recent searches. Click the "X" icon next to the query you want to delete. Or, press the "Edit" icon to go to the Activity Log where you will see the results of your entire search history, including those started from other devices.
On the Activity Log page, click the "Clear Searches" button to delete the entire history or press the three-dot icon, then "Delete" next to the search item to be deleted.
On mobile apps, tap the Search icon on the Facebook home page. When the search screen is displayed, tap the "X" icon to delete a recent search or press "View All" to view all records in the search history.
Tap "Clear All" to clear the entire history or remove individual items using the X icon.