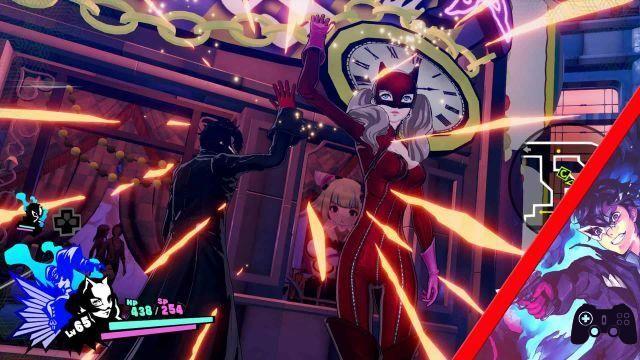 Finally Persona 5 Strikers, sequel to the beloved Persona 5, has arrived in the West (digital only) bringing with it the immense amount of content typical of the series.
In this guide we will look at the best strategies to quickly level up within the game.
Fast experience
Endgame / Postgame
Tips to get EXP faster
Progress in the main story: one of the best ways to get EXP is obviously to fight the various enemies that you will find in the main story. This in addition to making you earn EXP will allow you to raise the level of the gang and unlock useful skills to improve in battle.
Complete the requests: in addition to the simple battles, the additional requests of the missions will also yield a lot of EXP. Complete as many of them as possible as they often simply require you to take out waves of enemies.
Fight with all the enemies you find in the Prisons: Make the most of the time spent in the Prisons by defeating all the enemies that stand in front of you to quickly level up.
Purchase HP and SP skills in the Band menu: as your level progresses you will have access to various skills that enhance HP and SP in the Band menu, buy them as soon as possible to be able to overcome your enemies faster.
Tips to easily level up in endgame and postgame
Unlock the final prison: Leveling up in endgame will obviously require killing stronger enemies. You can solve this problem when you unlock the final prison as there you will find the strongest enemies in the game.
Complete enemy-related requests: Another way to exploit the final prison will be to make requests related to specific monsters of the endgame. Clearly those to be preferred will be requests with a better speed of completion / reward ratio.
In the postgame you farm the request for Metatron: The best way to get to level 99 is to farm this quest, preferably with the Person "Alice" and curse element abilities.