In this guide we will explain how to unlock new characters in Genshin Impact, the new Zelda-like free to play
Genshin Impact, a new one, is available a few days ago Zelda-like free to play developed by the Chinese software house myHoYo. In this title you will be able to freely explore a vast open world and fantasy world unlock many new characters with unique abilities.
In particular, the ability to unlock many new characters is one of the features that made Genshin Impact so popular in just two days. The methods available to unlock new adventurers though they are not very intuitive and some people may have trouble fully understanding them. Just to help these players in difficulty we have decided to write this guide, in which we will explain how to unlock new characters in Genshin Impact.
The classic gacha game
Genshin Impact is free to play and like all free titles it needs a way to earn money. The mechanic chosen by this title to monetize is that of porridge, as it is extremely popular in the east.
For the uninitiated, gacha games are all those games where you can get new content only by participating in some completely random virtual extractions. In fact, the only way you can unlock new characters in Genshin Impact is through the Wish, items that will allow you to get a random reward. Certainly this is not one of the most popular methods for us Westerners but, given the main market for the game, we can't do much about it. In any case, below we will list tall the methods currently available on Genshin Impact to obtain Wish and unlock characters.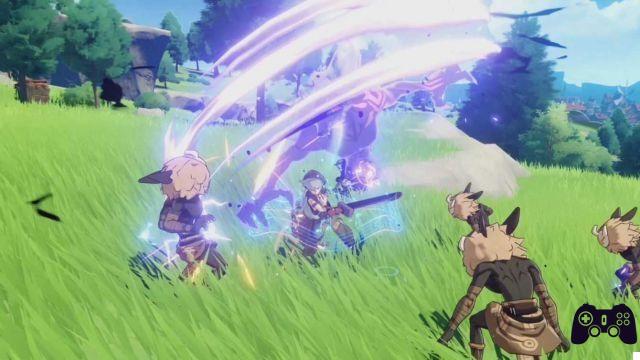 Earning Primogems - Genshin Impact: how to unlock new characters
Wishes can only be obtained by using the Fates, i.e. items that can be purchased from the in-game shop by spending Primogems. The primary method of acquiring these gems is to purchase with real money i Genesis Crystals, which is the main premium currency of the game, and then convert them to Primogems. Fortunately, however, there are alternative methods that will allow you to obtain these gems without putting your hand to your wallet.
For example, you can earn Primogems by completing missions, finding treasures or logging into the game every day. Also after you have used a Wish you will get some Masterless Stardust o Masterless Starglitter, two materials that you can later use to obtain other Primogems. In the end the best way to get these gems without spending any money is simply to play consistently.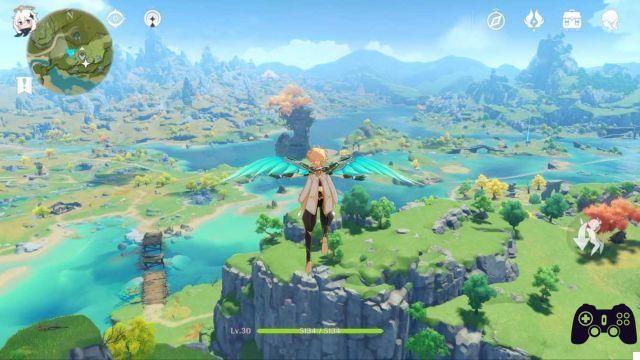 Buying Wishes - Genshin Impact: how to unlock new characters
Once you've earned enough Primogems, you can finally start buying some Wishes. To do this, simply open the menu and select the item that says "Wish". But remember that you will not be able to select this item until you have reached a fairly advanced point in the story.
Once you enter the menu you can choose which type of Wish to buy and here you will have to pay close attention. In Genshin Impact there are two types of desires, the Standard Wish, available at any time, and the Event Wish, available only during some specific periods. These two types of Wishes differ not only for the rewards they can offer you, but also and above all for the currency required to purchase them. In fact, the former must be unlocked through the Acquaint Fate, while the latter with Intertwined Fate. For this reason when you find yourself spending your Primogems to purchase Fates you should already have in mind what kind of desire you want to buy.
To start playing we suggest you to aim primarily at Acquaint Fates, given that in addition to the Standard Wishes they can also be used to obtain the Beginner's Wish. This package will allow you to have one 20% discount on your first set of 10 Wishes and it will also allow you to unlock with a 100% chance Noelle, one of the best characters to start playing Genshin Impact.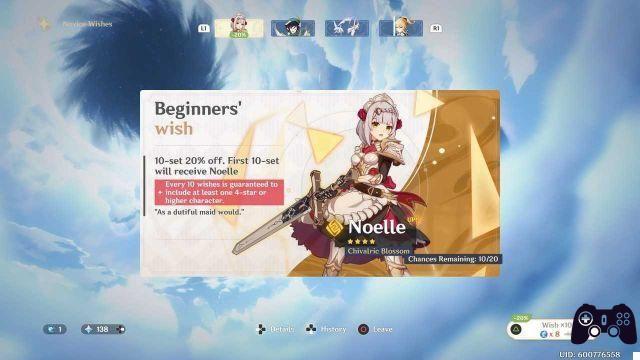 Unlock Barbara - Genshin Impact: how to unlock new characters
Fortunately, even if the gacha game mechanics do not convince you in the future you will be able to unlock some characters of Genshin Impact also in a different way. For example, an event is currently underway that will allow you to unlock the Idol Barbara without paying a cent.
To get this character, all you have to do is reach Adventure Rank 20 before the launch of version 1.1 of the game. For sure it's a tough task that will require you to spend a lot of time playing Genshin Impact, but in the end you will be rewarded with a really powerful character.

Lots of characters to have fun with
Here ends our guide on how to unlock new characters in Genshin Impact. Now for sure you will no longer have doubts about how to get Wishes and get new adventurers. Our article is now done but, if you want to know more about the game, before you go We suggest you also take a look at the other guides dedicated to Genshin Impact on our website:
How to quickly level up
Tips and tricks to start playing
How to quickly increase the Adventure Rank
How to play in 2 and Multiplayer
Genshin Impact è available now for PC, PS4 and mobile devices. If you are interested in staying up to date with all the news on the world of video games and much more, then continue to follow us here on Holygamerz.