In this guide we will explain how to play multiplayer 2 on Genshin Impact both in cross-platform and on the same platform
Genshin Impact has just come out on the market. In a short time, thanks also to its formula free-to-play, aroused the interest of gamers by becoming one of the most talked about games of this period. MiHoYo's game is inspired by several titles that we have loved over the years. One of these is definitely Zelda: Breath of The Wild, to which it merges a style that has certainly impressed all anime lovers. Genshin Impact also leverages one multiplayer component, which however has some limitations that we are going to dissect in our on how to play 2 or more players.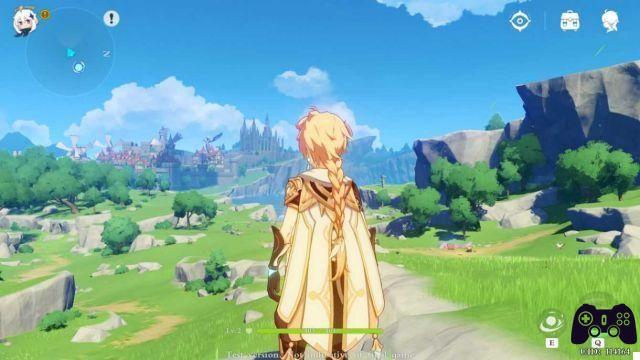 Reach the necessary level
Although the multiplayer sector of Genshin Impact is central, playing in 2 is not so immediate. In fact to unlock the online you must first reach Adventure Rank 16. This is a level linked to your account, different from the Character Level which is different for each of the characters we will play. To get to Rank 16 it takes several hours of gameplay, during which you are forced to play in solitude. Probably the developers preferred to let novice players focus on the mechanics of Genshin Impact, as a kind of extended tutorial that will lead them to be able to play with friends.
The advice for these first hours is to devote himself almost exclusively to the main missionsespecially if you are in a hurry to play online. This is a good way to raise your Adventure Rank to the necessary level. Furthermore you will be able to unlock new items and mechanics useful for the rest of the adventure. If, on the other hand, you want to know all the tricks to increase the Adventure Rank quickly, we recommend our dedicated guide.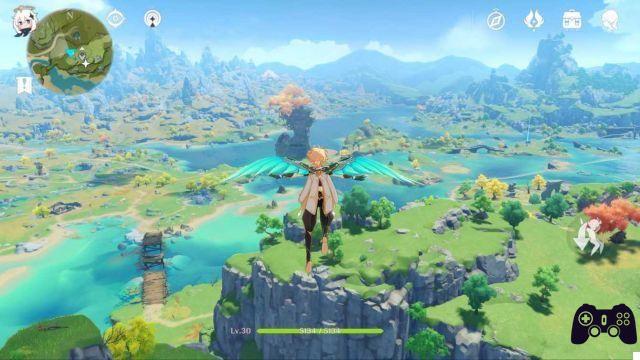 Invite friends - Genshin Impact: how to play in 2 and multiplayer
Remember that in order to play Genshin Impact with 2 or more players, both you and are required all your friends are Rank 16, only in this way will you be able to invite them in multiplayer mode. At this point in the menu you can select the item "Friends" and invite one of your friends. The multiplayer sector, however, has some limitations, you will not be able to do everything you want in the cooperative.
The missions of the main campaign can only be played in single player, all the more reason to focus on it while unlocking online. Additionally, players who are in someone else's game cannot open chests, collect certain items, or make offerings to the Seven Statues. If you are familiar with the Dark Souls series you can consider them as a kind of evocations to play with in company, but with a limit to the actions that can be done.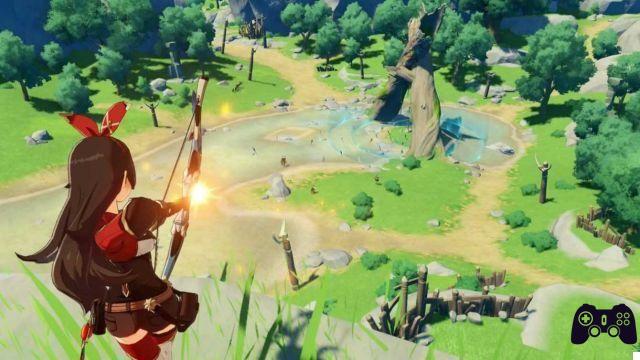 How does cross-platform work? - Genshin Impact: how to play in 2 and multiplayer
In Genshin Impact it is possible to play with other people from platforms other than yours. Cross-platform has no limits and all owners of PC, PS4, Android devices and iOS devices can play together. At the moment we don't know if the Nintendo Switch version, due out soon, will have this feature, but we have no reason to doubt it.
To invite a friend from another platform you will need to use its UID number. You can find this code at the bottom right of your screen, it will be your identification number that will connect you with your friends who use platforms other than yours. At this point you can play cooperatively, with the same limitations that we described in the previous paragraph.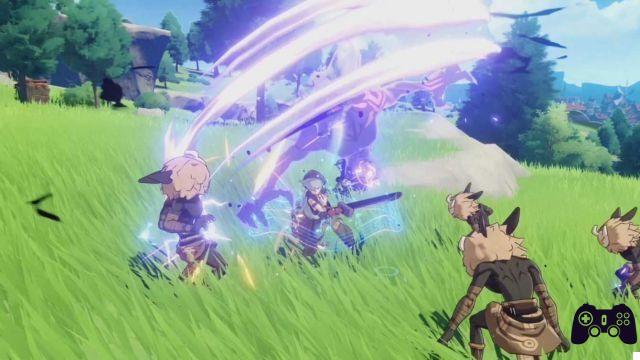 It is best played in company
Our guide on Genshin Impact multiplayer ends here, now you know everything you need to play with 2 or more friends. Once you have reached the level necessary to unlock this function, you should have no problem connecting. If you should have any problems, be patient and try again several times. These are the first few days of launch and there is always a chance that the servers are overcrowded, but that's not really a problem. Please let us know if this guide was helpful to you. For other Genshin Impact themed guides, keep following us on the pages of Holygamerz, where you will also find all the news from the world of video games and more!