For gamers who have never approached this saga, here is a small guide on Gears 5: let's find out how to mark enemies
On 6 September the latest work by The Coalition enters the market: Gears 5. The title changes, but not the strong, action-packed character that characterized this franchise. The Canadian development team tries to refresh its IP, offering much wider gameplay in the game with open world elements, and very varied locations full of natural and architectural beauty. Like every chapter of the series, Gears 5 will also have multiplayer mode, playable in online co-op or split-screen. The game can be enjoyed on Xbox One, as well as with gamepads, even with mouse and keyboard. But let's get to the goal of this guide: how to mark enemies on gears 5? Let's see how to do it together!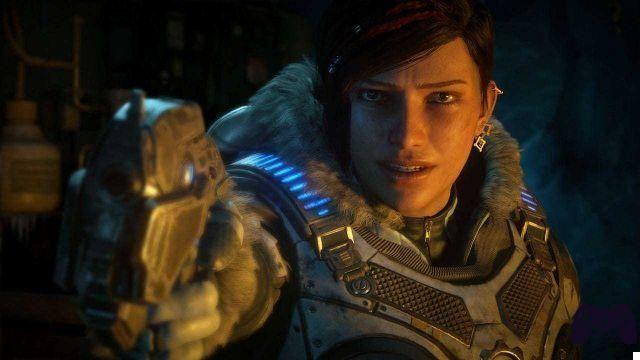 Aim or you will be targeted! - Gears 5: Mark enemies
During the battle you will have to face numerous enemies that will give you no respite. It is precisely in these cases that one must find shelter and face them one at a time. For these cases, almost all third-person shooters, the game comes to meet us with a system of "marking" the enemy.
When you want to track a specific enemy, you'll have to use the tool spot to mark enemies. This can be done by using the trigger to zoom and, by pressing the trigger, you can mark the enemy. Once completed, a target will appear above the enemies' heads.
To report enemies in Gears 5, in case of coop, you have to hold down LT while aiming, then use the left stick to score the enemy.
The default mark of the target is a circle. There are other types of tokens available that can be earned from loot pool di Gears 5. You can change the style of the sign by going to the personalization menu and selecting the "signs"; obviously you can select those already unlocked.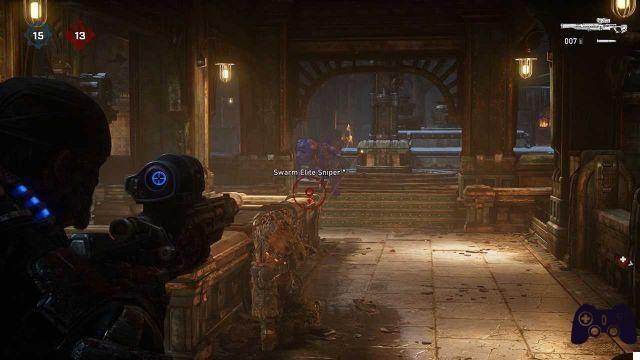 Target under fire!
This concludes this short guide on how to mark an enemy on Gear 5. You managed to kill Matriarch? You purchased the title for Xbox o Pc? Let us know below in the comments.
For other articles on Gears 5 click here. Keep following Holygamerz.com to stay up to date on the world of video games and beyond.