Also this Fortnite season 5 is finally here. Let's see how to overcome the challenges of week 1 thanks to our guide
Many were waiting for this new season and now that we have arrived Holygamerz, after having you first revealed the missions of the same, we offer you the guide on how to overcome these new and exciting challenges (both the free ones and those unlockable via Pass Battle) of week 1 which opens the new one Fortnite season 5.
Fortnite week 1: we overcome the first free challenges of season 5 | Guide
Inflict damage to opponents with machine guns (0/500)
Nothing simpler. All you have to do is grab a submachine gun and attack your opponents with it. I recommend that you play in one team mode, so you can take down the enemies with the machine gun and then take them out permanently to get more damage and thus overcome the challenge first.
Look for a supply llama (0/1)
A fairly simple mission. Just wander around the map and keep your eyes peeled for any possible llamas around you. Watch out for enemies who may have seen it with you.
Eliminations with a sticky grenade, a smelly vial or grenade (0/3) (DIFFICULT)
This mission could be quite difficult for most. My advice is to sneak up on you to an opponent and throw a sticky grenade at him so that he cannot escape the explosion. If you want to use the smelly vials instead, you can close your opponent in the corner (perhaps with your constructions) and then throw it at him.
Fortnite week 1: let's see how to overcome the first challenges of the Battle Pass of season 5 | Guide
Search for chests in the snobbish Beaches (0/7)
As always you can consult the map below to find the exact locations in which baskets can be found.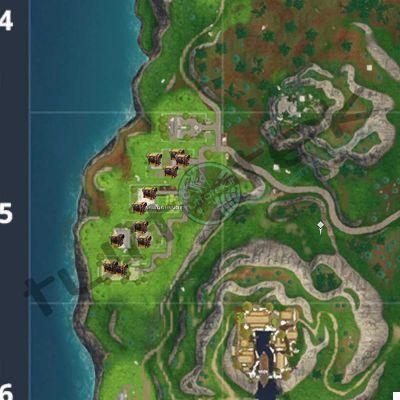 Search for floating lightning bolts (0/7)
Also for this challenge you will be provided with a map in order to better overcome the challenge. I remind you that in order to take them you will absolutely have to build some ladders to reach them.

Follow the treasure map found in Risky Rapids (0/1) (HARD)
Below you will find the map with the exact place in which to find the hidden star. It is a place south of Tomato Town, just above the tunnel.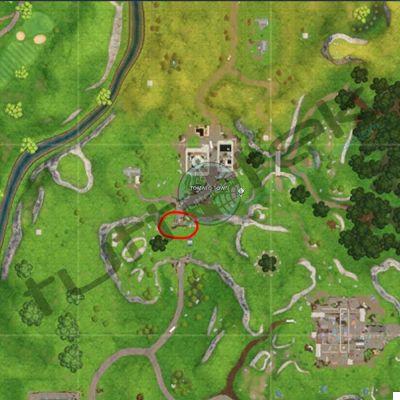 Eliminate the enemies in the Trade Course (0/3) (HARD)
My advice is to land in a neighboring house to Commerce Course so that you can find some decent weapons before plunging straight into the fight. Once this is done you can head to Corso Commercio where you will find only waiting for you some opponent with little health and / or shield.
What do you think of these challenges? Is it right that they divided them like this or did you prefer them as it was before? For some other guide regarding Fortnite and future challenges of season 5, keep following the pages of Holygamerz!