Finally, here we are at the latest challenges for this Fortnite season 4. Let's see together how to best overcome the last missions of week 10 thanks to our guide
Well yes, this too Fortnite season 4 is now over. While the hype for the new season 5 is always greater, let's see together how to complete these latest challenges regarding the week 10 through our guide.
Fortnite week 10: here's how to complete the latest challenges of season 4 thanks to our guide
Search for chests in the junk crossroads (0/7)
Although it is one of the places named on the map, usually Crossroads of the Ciarpame it is a place unknown to many, as not exactly central and therefore almost always out of the first safe. In the map below you will find all places where you can find chests.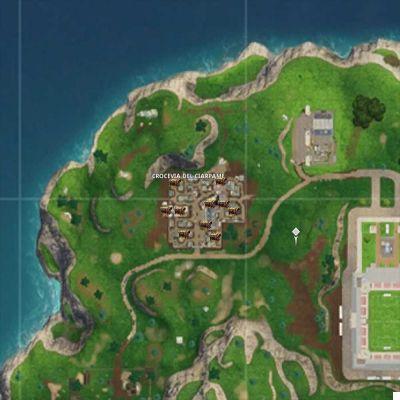 Inflict damage to opposing structures (0/5000)
This mission, although it may seem very long, is actually the simplest thing that can exist. How many times have you happened to go around the map and find structures built by the players themselves as a result of a fight? Well, those same constructions you can take them down as you see fit to get all necessary damage. If they are very large, I recommend using the C4.
Search for a chest, a box of ammunition and a supply of supplies in a single game (0/3)
Nothing simpler. You can also complete this mission in 50 vs 50 mode. It will be enough for you land in any place to find and open a chest and ammo box. Subsequently head to the safe to open a Supply Drop and then complete the mission.
Throw yourself through the floating rings (0/20)
Not being a mission to complete in a single game, you can easily play more games and try to catch as many rings as possible.
Fortnite week 10: let's see how to overcome the last difficult challenges of this season 4 through our guide
Search among movie titles (0/1) (DIFFICULT)
Below you will find the map with the exact point in which to search. The place is there clod of earth between Crocevia del ciarpame, the new stadium and the agglomeration next to Crocevia. There you will find your much desired one star.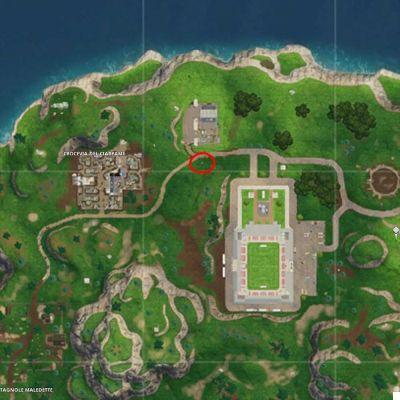 Eliminate opponents (0/10) (HARD)
No weapon restrictions this time. Your only limit will be your imagination. Whether it's a rocket launcher, a silenced pistol or a simple silenced submachine gun, the important thing is to take down your enemy.
Eliminate enemies in the Lethal Lands (0/3) (HARD)
After Acre it is the turn of his fellow man in the southern part of the map. My advice is as always to land first o at most a little distant in order to loot it quietly and then wipe out enemies with half life.
Well this season 4 of Fortnite is now over with the challenges of week 10. How do they look like? Were you able to complete them yourself or did you need our guidance? In order not to miss further news and guides on the next season, keep following the pages of Holygamerz!