After the Fortnite anniversary missions, it's time to focus on the challenges of week 3 of this season 5 which started with a bang. Let's see how to overcome them thanks to our guide
The anniversary of Fortnite has brought with it many innovations, both with the new themed missions, and with the introduction of new weapons, skins and so on. Today, however, the challenges of the 3 week for this season 5 and we of Holygamerz we provide you with this special guide to make you overcome them without too many inconveniences.
Fortnite week 3: we overcome the new free challenges of season 5 | Guide
Inflict damage to opponents in a single game (0/500)
Here is the first challenge that opens this week 3 of Fortntie season 5. Our advice is to play a match in team modes so that you can take down an enemy and then eliminate him permanently, by doing so 100 more damage and therefore getting closer to the goal as soon as possible. If you don't have anyone to play with, we recommend that you try the "search-player" of our new Discord channel.
Use a launch pad (0/1)
Finding one in some loot is not exactly easy, although the possibility has been increased, but don't worry. You don't have to place it and use it, just use it. This means that if one of your companions fixes it and uses it, the mission will be accomplished. Same thing if you use that of an enemy.
Follow the treasure map found in Laboratory of the Latrine (0/1) (DIFFICULT)
Here is the usual search mission and as always below you will find the exact point where the star will appear.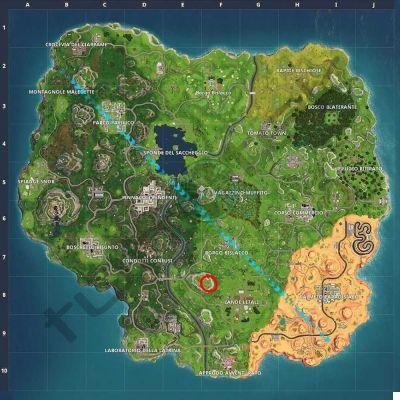 Fortnite week 3: let's see how to overcome the new challenges of the Battle Pass of season 5 | Guide
Search chests in the Lethal Lands (0/7)
Here is the usual guide map with all places where you can find a chest.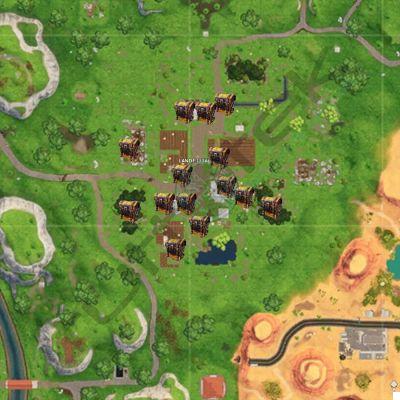 Shoot a clay pigeon in different places (0/5)
Below is the map with the locations where the challenge can be completed.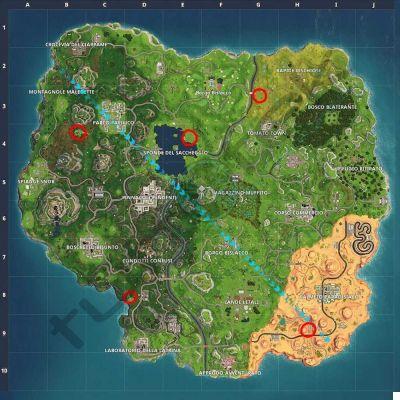 Eliminate the enemies in the Cursed Montagnole (0/5)
You just have to land first and hope to find a good weapon. If, on the other hand, you don't want to rely on luck, I recommend you land on the houses just to the south and to swoop in there as soon as you have good equipment so that you can find some players to take down in one fell swoop.
Eliminations with explosive weapons (0/3)
You can use any weapon from grenades to rocket launchers. The important thing is that there is a nice BOOM! My advice is to play in 50 vs 50 mode (to be able to find a good rocket launcher in no time) and to blow up as many people as possible. Alternatively you can land them and make them explode by sticking a stick bomb on them. In fact, with the new patch it will count as an elimination.
What do you think of these challenges? Are they to your liking or do you find them boring? We remember for those who were still on the high seas with the challenges of week 2 they can consult our guide clicking here. For this week 3 of Fortnite season 5, that's all. Continue to follow the pages of Holygamerz not to miss any news on your favorite video game!