Fast travel is available in Fire Emblem Three Houses, let's find out in this guide how to unlock and use it
When you find yourself exploring the world of Fire Emblem Three Houses you may find the del system very useful fast travel to reach places and missions faster. In this new guide we are going to show you how to unlock this useful and convenient feature and how to use it to the fullest.
A very common system now
Before starting our guide on how to unlock fast travel in Fire Emblem Three Houses, let's briefly reflect on this fast moving system that is now depopulating in many video games. Fast travel is a very common system now in many titles, especially open world. It allows you to move quickly from one point to another on the map. On the one hand, this turns out to be very useful and convenient. On the other hand, for many, excessive use of fast travel could mean a loss of the pleasure of exploration, so our advice is to do not abuse of this mechanic. Now stop the chatter and find out how to unlock and use the fast travel in the Koei Tecmo Games home title.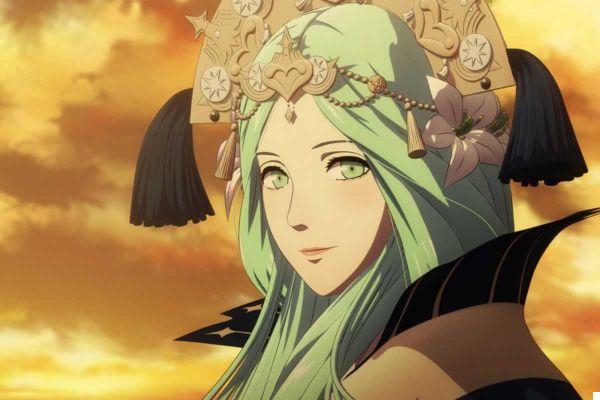 Explore and Know - Fire Emblem Three Houses: Fast Travel
In the case of Fire Emblem Three Houses, as well as in other titles, the rapid movement system represents the right mix between exploration and comfort. It will be possible, in fact, to travel quickly only in the points you have already visited and discovered on the map. Our advice is to wander around the map, letting yourself be carried away by the pleasure of discovery and curiosity, in order to make as many areas and points as possible available. Those points will then be available for fast travel and will be highlighted on your map.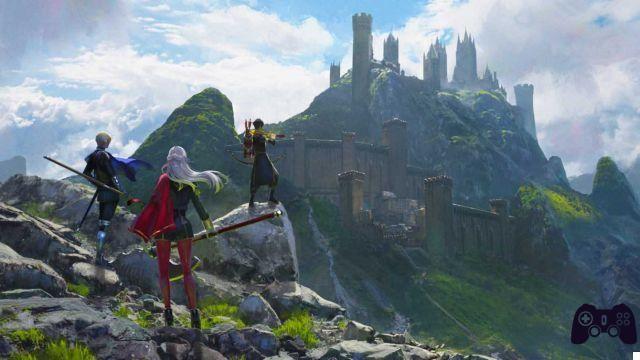 Points Highlighted in Gold - Fire Emblem Three Houses: Fast Travel
To move quickly within the map of Fire Emblem Three Houses you will have to carry out some steps that we are going to summarize in a short list:
Open the map and set the widest view by pressing the R button.
The areas available for fast travel will be highlighted in gold.
Using the left stick the desired area is selected.
By pressing A you will make a quick trip.
We remind you that all this will only happen in the areas that you have already visited, known and discovered previously.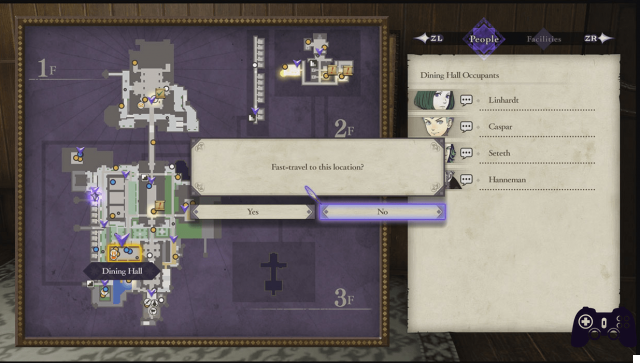 Have a good trip!
This was our guide on Fire Emblem Three Houses and fast moving. Use our tips to quickly move around the map of this game. If you liked this type of content, I refer you to two of our previous guides on how to recruit students and how to form love relationships. Let us know what you think by using our comments section.
To stay up to date on all the news from the videogame world and more, stay tuned to Holygamerz.