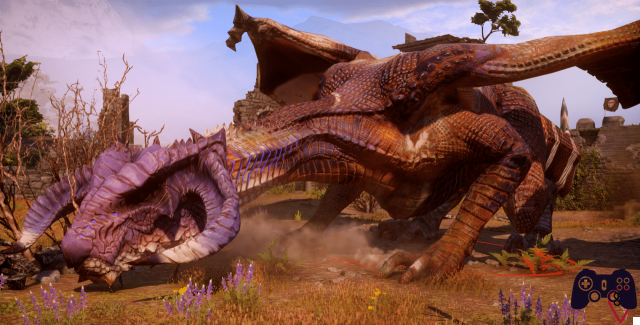 I dragons present in Dragon Age Inquisition undoubtedly represent the maximum gratification for every player and for this we have thought of this guide, since defeating them also brings great rewards. In the game BioWare in fact there are several particularly dangerous dragons and we will help you to defeat them all.
Excluding some variation, these creatures can be said to share more or less the same attacks, paws, fire, wing and tail flaps. That said, each dragon obviously has elemental weaknesses that are inversely related to its strong element. The ideal party for these clashes are two melee characters and two distance characters: the tank is essential, as is a wizard with a barrier.
How to defeat dragons in Dragon Age Inquisition? Here is the guide
Dorsogelido Fereldiano - Central Lands - Fire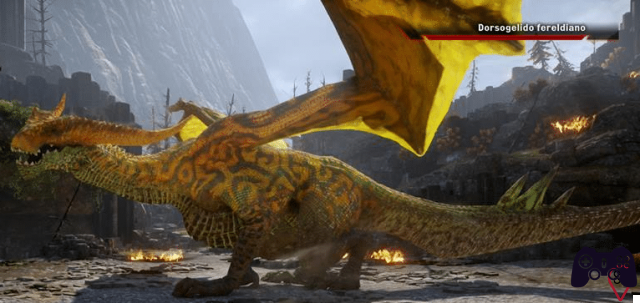 This will be the first dragon you will face in the Midlands, its level is 12 and it is a fire element, so equip yourself accordingly. You will find it in the northeast of the area, in the Lady Shayna Valley.
As you get close, the baby dragons will start attacking you, until the huge creature appears. At that moment, let go of the puppies and focus on the boss.
This enemy uses all classic attacks, so it uses fireballs, paws and wing strikes, so you need to be careful. Every now and then the beast will fly over a hill, to call its cubs for help, who will attack you while he continues to bombard you from above. Hurry to take out the pups, as they have a habit of focusing attacks on party members who specialize in long range shots.
When attacking the dragon, concentrate on the front legs, but always keep the characters at a safe distance.
Rewards:
- Upper belt of concentration
- Staff of the great charmer
- Superb amulet of constitution
- Intense dragon blood
- Dragon tooth
- Dragon scales
- Dragon membrane
- Dragon bones
Northern Hunter - Crestwood - Electricity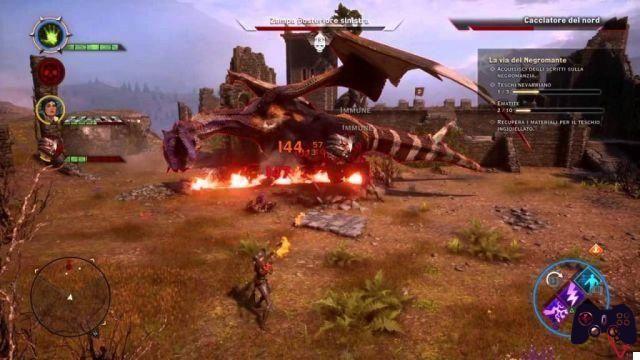 This boss is a level 15 High Dragon who uses the electrical element, so you can use the elements of ice and fire. If you use these two elements, however, you will not have any bonus attack against the dragon; different speech for the spiritual attacks that do much more damage (the knight enchanter in this case is perfect). The dragon is found in the southern part of the Creestwood map.
This boss moves a lot, so if you're going to use the thief or characters specializing in ranged combat, try to keep them safe at all times. Also bring at least two tanks, as they can attract the enemy's attention. The rogue in this fight is the least suitable class, so our real advice is two mages with spirit damage and two tanks. The dragon does not summon cubs, paradoxically this is easier than the previous one.
Rewards:
- In death sacrifice
- Improved guard belt
- Diagram of the inquisitor's hat
- Amulet of power (iron bull)
- Superb life-sucking ring
- Intense dragon blood
- Dragon tooth
- Dragon scales
- Dragon membrane
- Dragon bones
High Abyssal Dragon - Western Access - Fire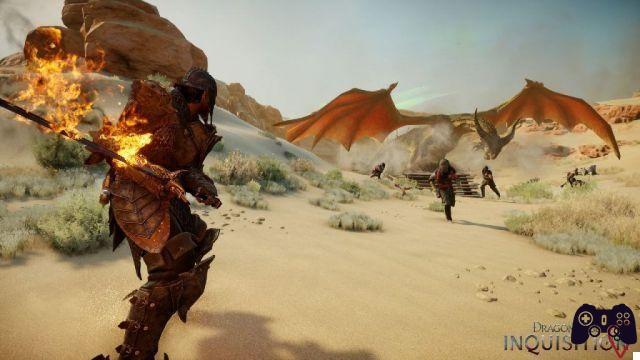 To unlock this clash you will have to complete all missions related to Frederic. The dragon is a level 14 fire type. The enemy is vulnerable to ice, a weakness that should make things easier for you especially if you bring a wizard with the right equipment and skills.
His attack with the wings is slightly different than seen with the others, as the opponent will use it to create a barrier around him with which he will try to hit you. To avoid it, just hide behind some stones in the scenario. The dragon also has a bad habit of firing fireballs at party members at random, then equip wizards and belt thieves with fire resistances.
The boss will start making a shield to protect his HP, and he will do this very often too. Make sure you have tanks with damage multipliers towards protection. Also remember to return to Frederic once the dragon is defeated, so as to recruit him as an agent.
Rewards:
- Unnamed blade
- Amulet of Power (Solas)
- Superb ring of armor penetration
- Intense dragon blood
- Dragon tooth
- Dragon scales
- Dragon membrane
- Dragon bones
Gamordian Stormrider - Sacred Plains - Electricity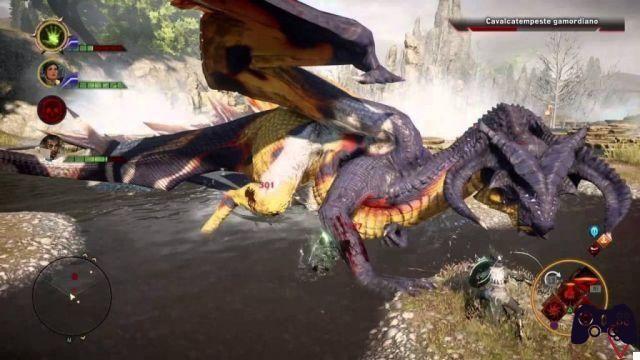 The particularity of this clash is closely linked to the surrounding area, a marshy area with several pools of water. The dragon is level 15.
Its electrical attack can paralyze in place and damage anyone in contact with water for several seconds. Pay particular attention to the warriors who, once immobile, will no longer be able to attract the boss. Wizards and rogues are particularly vulnerable, equip them accordingly.
An excellent attack window will present itself when the dragon uses its electric beam: the attack is not particularly large and the enemy will remain motionless for its entire duration, so wizards and archers can hit it in peace.
Rewards:
- Improved Bomb Belt
- White viewfinder scheme II
- Lady Kocasta's revenge
- Superb amulet of dexterity
- Intense dragon blood
- Dragon tooth
- Dragon scales
- Dragon membrane
- Dragon bones
Maestrale Maggiore - Emerald Tombs - Ice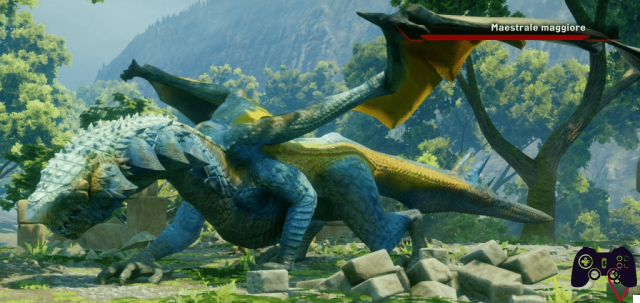 This dragon at level 17 is of the ice element and, as a result, will be particularly vulnerable to fire, which goes hand in hand with any wizard. Position the mage at a distance and try to defend the party members, as the creature will throw several ice balls several times. Also pay attention to its lethal whirlpools - created by means of its wings - and use the guard to avoid massive damage; in this case it will be particularly important to always maintain maximum concentration.
During the whirlwind, move the fighters at a distance, away from the enemy, to avoid tragic outcomes; later, however, bring the warriors closer to the dragon as, while it prepares the attack, it will be particularly vulnerable.
Rewards:
- Victory in war
- Gift of the zanno
- Inquisitor's helmet
- Amulet of Power (Evening)
- Pure dragon blood
- Dragon tooth
- Dragon scales
- Dragon membrane
- Dragon bones
Vinsomer - Costa Tempestosa - Electricity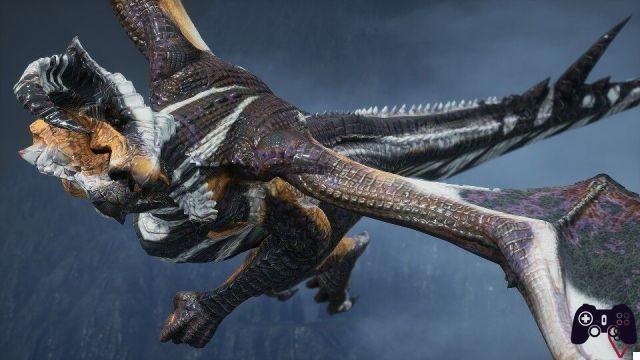 To access this battle you will first have to finish the Red Water quest: once the last fight is over you will have the opportunity to take a boat that will transport you to the Dragon Island, lair of the Vinsomer, level 19 electric dragon.
There will be no crossroads or save points before the boat, so try to go prepared. Even against this boss the spiritual damage will be fundamental, especially when combined with a strong resistance to electricity. Melee warriors will have more difficulty as the dragon will constantly move. This will cause your party members to have to constantly move, all while dangerous lightning bolts fall everywhere.
When the dragon raises its neck and is covered in lightning go to its hind legs or under it, as that is the signal of an imminent and large frontal electric shock. Otherwise, the attacks are very similar to those of the central lands dragon, including the call of the pups.
Rewards:
- In peace vigilance
- Wyvern tooth
- Perfect Dragon Slayer Rune
- Superb hip attachment ring
- Pure spider blood
- Dragon tooth
- Dragon scales
- Dragon membrane
- Dragon bones
Hivernal – Emprise Du Lion – Ice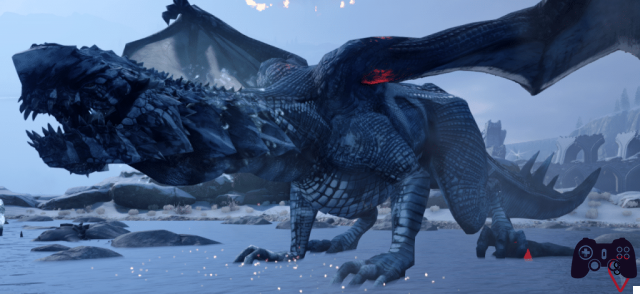 There are three dragons in this area, but a mission will ask you to defeat them all; the positive note is that you will immediately have their exact location. In this guide we will not immediately point out the methodologies to deal with all three, but you will find them just below since we have divided all the dragons by level; in fact, at present you will not even be able to get close to the other two.
Hivernal is a level 19 tall ice dragon, the weakest of the three. Equip yourself with ice protection and fire attacks, so you will have no problem defeating him. To the usual basic attacks, this just adds an icy breath, once you pay attention to that you will go smoothly throughout the battle.
Rewards:
- Upper bomb belt
- Amulet of power (iron bull)
- Staff of the void
- Superior battlelord armor
- Pure dragon blood
- Dragon tooth
- Dragon scales
- Dragon membrane
- Dragon bones
Howler of the Sands - Hissing Wastes - Fire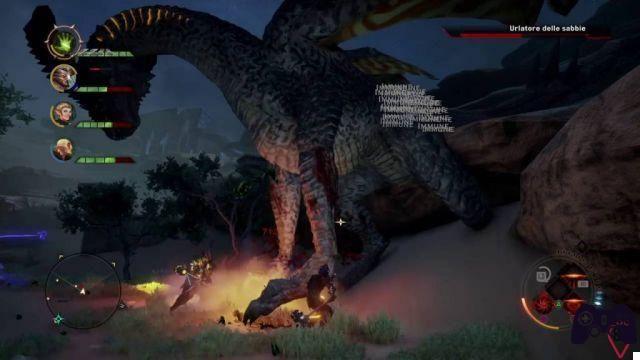 In this case, the real difficulty of this boss-fight will be to be able to overcome the path to get there, since you will have to get to Fairel's tomb. The dragon will show up asleep, giving you the opportunity to use the concentration skill to do a lot of damage. If you have a thief with an assassin specialization and one with a storm specialization (Sera) in your group, use the assassin's mark on the dragon, followed by "flask of fire" and "a thousand cuts" by Sera. With any luck and three full concentration bars, the dragon will be KO'd shortly after.
Alternatively, you can attack normally, as the fight itself isn't particularly complex.
Rewards:
- Robes of the high guardian
- Amulet of superb vigor
- High divine armor
- Amulet of Power (Varric)
– Rune of the ice
- Pure dragon blood
- Dragon tooth
- Dragon scales
- Dragon membrane
- Dragon bones
Kaltenzahn – King of the Lion – Ice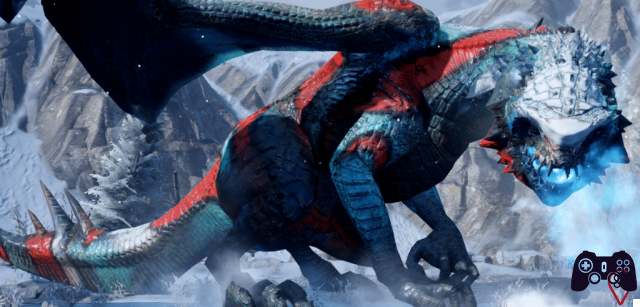 Kaltenzahn is also an ice-type dragon but of level 21, although its size is greater than that of Hivernal and its resistance to damage is higher. His attacks are the icy breath, the whirlwind with wings, and if any party members stand at a distance, the dragon will throw ice balls at him.
When his health bar is about halfway, he will also call his pups for reinforcements by emitting a roar that will stun you. Use Mark of the Gash and take out the drakes to get free rein. Bringing a wizard and a melee rogue with you will come in handy.
Rewards:
- Superior Potions Belt
– Caliban
- Amulet of Power (Varric)
- Superior predator armor
- Pure dragon blood
- Dragon tooth
- Dragon scales
- Dragon membrane
- Dragon bones
Destroyer of the Highlands - Emprise Du Lion - Fire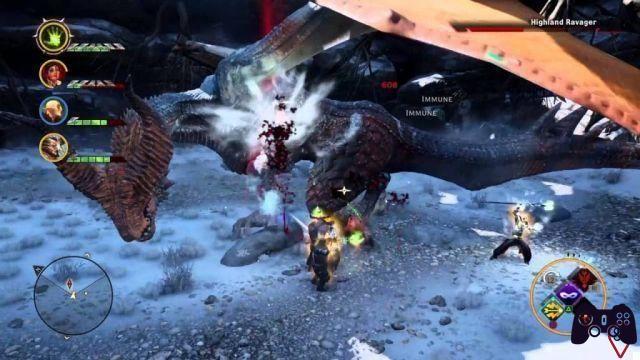 This level 23 dragon will put you in serious trouble. You will initially find him asleep and this will be an excellent opportunity to strike early. If you have developed your characters, concentration skills and applied Mark of the Assassin, along with A Thousand Cuts and Mark of the Gash, you will immediately be ahead.
Since his melee attacks are incredibly dangerous, keeping archers and mages out of reach should be your top priority. The monster will use swirls, fireballs and, when it gets up on two legs, fire runes will appear on the ground and explode. He will also call some puppies in the middle of the bar which will be eliminated as soon as possible.
Rewards:
- Mane of the Duke
- Guardian dress pattern
- Upper Guard Belt
- Self-propelled death
- Superior Battle Mage armor
- Pure dragon blood
- Dragon tooth
- Dragon scales
- Dragon membrane
- Dragon bones
This was all there was to know about the dragons present in Dragon Age Inquisition, for more information or advice we refer you to our guides section always updated.