In this new episode of our Demon's Souls boss guide we will explain how to beat the mysterious Old Monk
As for difficulty, the new remake di Demon's Souls it has nothing to envy to the original work of From Software. The game world is infested with fearsome demons and treacherous traps, but the biggest obstacle for most players is the bosses. For this reason we have decided to create one Complete guide to Demon's Souls bosses and in this new episode we will explain how to beat the mysterious Old Monk.
Ready for everything
Let's start our umpteenth guide on how to beat Demon's Souls bosses talking about as usual how to prepare for confrontation with the Old Monk. This is one of the most iconic bosses of From Software's original work, as it makes great use of the invasion feature. If you are connected to the network in fact the boss will be replaced by a player that in the form of a dark specter will try to kill you.
Since in this fight you will be forced to face a real player, it is very difficult to know in advance what to expect. The best way to succeed then is to be prepared to face any situation. For example, you could wear armor with a good balance between physical and magical defense, so you are prepared to fight against both wizards and warriors. In addition, we advise you not to use too heavy equipment, as agility is often more important than defense in PVP.
Furthermore, since you are ultimately fighting a human opponent, it may be wise to make use of tools that you don't normally use often. For instance throwing weapons like knives and kunai could take the enemy by surprise, while of poisoned arrows they would allow you to put pressure on him. Also, in case you have any, we suggest you use many spells that can cause status changes, such as poison or equipment corrosion.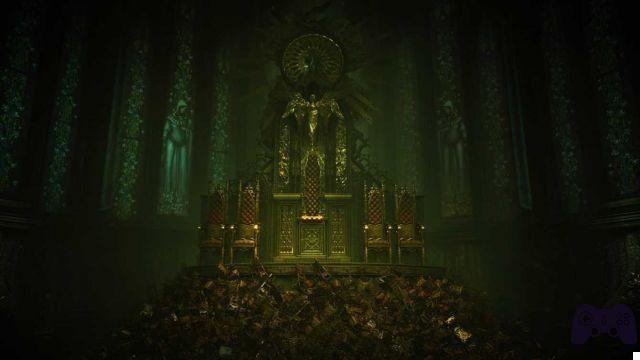 PVP - Demon's Souls, boss guide: how to beat the Old Monk
As we have already anticipated, if you are connected to the network the boss will be replaced by another player and consequently this does not allow you to plan a valid strategy. Each person has their own style of play and it is impossible to predict what kind of enemy you will face, but at least you can try to predict his behavior.
Many players love to play as the Old Monk and as a result they are used to using some tricky trick that is not exactly fair. In fact, several players are used to it hide behind either side of the front door, so you can catch yourself off guard with a backstab. For this reason, before crossing the fog, we suggest that you carefully observe what little you can see on the other side. If you can see the red color of the dark spectrum you have nothing to fear, otherwise it is likely that your opponent is preparing an ambush.
In these cases the best thing to do is to start roll on repeat just past the fog, so you don't get hit. Alternatively you can also try to use some area spell or miracle to try to hit your enemy through the wall. Wrath of the Gods it's the perfect miracle in this situation, but alternatively you can try using the poison fog magic as well. If the enemy is close enough to the entrance, they will surely take damage or at least he will be forced to leave a little'.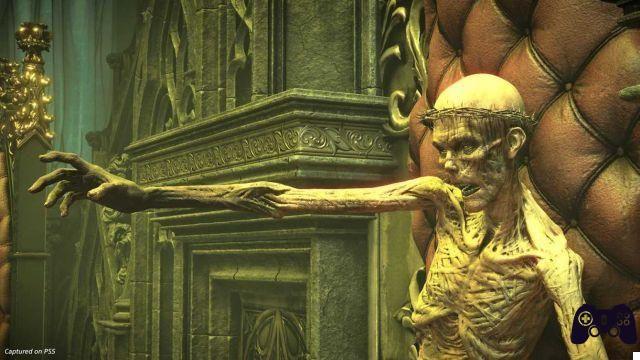 Offline - Demon's Souls boss guide: how to beat the Old Monk
If you don't feel like facing a human enemy, your best bet is to log out and play offline. In this way the boss will be a CPU controlled dark spectrum and consequently defeating him will be much easier.
Also this way the Old Monk will always wear the same set of equipment, so it will be much easier to prepare a strategy. Specifically, the dark spectrum will be equipped with armor that offers one good resistance to physical damage and poison, while as weapons instead he will use a pair of claws. The attacks of these weapons are a lot fast and powerful, so we suggest you do not underestimate them during the fight. In addition the boss is also able to perform gods parry, so we advise against using long quick attack combos.
In addition, the Old Monk will also use the spell during the battle Guided Arrow of the Soul, an extremely powerful search spell. This spell will cause small magical spheres to appear around the boss and hurl themselves at you as soon as you get close enough. In case you have a shield with a very high magic resistance you can try to defend yourself, but alternatively we strongly suggest you not to do so. Luckily dodging the spell isn't too difficult, as it will be enough for you run in circles around the spectrum without rolling to miss the shots.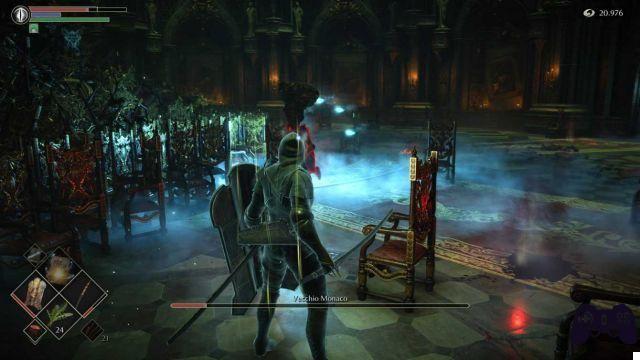 Face to Face - Demon's Souls boss guide: how to beat the Old Monk
Now that you are aware of the equipment used offline by the Old Monk, it is finally time to eliminate him. The boss is particularly agile so hitting it with very slow magic or weapons is not the best choice, as it will very easily dodge your attacks. We therefore suggest that you focus mainly on fairly fast weapons, such as straight swords, curved swords, or katanas, so you can easily hit the specter with a series of two or three attacks. But remember not to keep the attack combo going too long, otherwise the boss could fight back with a dangerous parry.
If you are feeling brave you can have the Old Monk taste his own medicine, by trying to use parry too. The claws of the spirit are very fast and consequently it will not be easy to deflect them, but using a shield as small as the Buckler you shouldn't have too much trouble.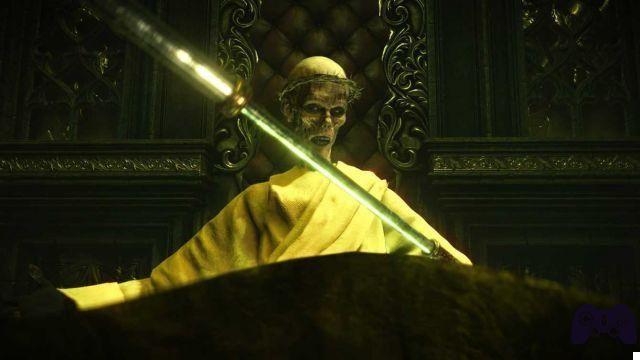 Old rags
The clash with this boss may initially intimidate some players, but thanks to our article you will certainly not have major difficulties. If this guide on how to beat the Old Monk was helpful to you, we recommend you check out the other Demon's Souls boss guides on our site as well:
Phalanx
Knight of the Tower
Armored Spider
Referee
Old Hero
King of Storms
False Idol
Flaming
Dio Drago
Piercer
Man Eaters
Leech
Unclean Colossus
Astraea
Re Going
Demon's Souls è available now exclusively for PlayStation 5. If you are interested in staying up to date with all the news on the world of video games and much more, then continue to follow us here on Holygamerz.