In this guide we will reveal many tips and tricks to become the best in Call of Duty: Warzone, CoD's new Battle Royale
Call of Duty: Warzone is a Battle Royale FPS developed by Infinity Ward and published by Activision. Despite being published very recently, the title has already been a huge success and right now many players are competing on its battlefields.
In a competitive game like this it is essential to know some mechanics immediately, so as to avoid being disadvantaged compared to the opponents. For this reason we have decided to write this guide, in which we will reveal many tips and tricks that will help you get the better of your opponents in Call of Duty: Warzone.
He who hesitates is lost!
In Battle Royale it is essential to familiarize yourself with the game right away to be able to keep up with other players, and this is even more important in the early hours. As soon as such a game is released the players are all on the same level and this is the best time to train. Sure our tips and tricks will help you get off to a good start in Call of Duty: Warzone, but surely it's better to try to put them into practice now than later when everyone already knows how to move and will be ready to punish your every slightest mistake.
Unfortunately, owners of the latest Modern Warfare were able to experience Battle Royale early, and even a few hours make a difference in this game. Furthermore, it must be considered that the game weighs heavily 100 giga and this will certainly waste a lot of time for a large slice of gamers. For this reason we recommend that you start playing as soon as possible, so as not to lag too far behind the others.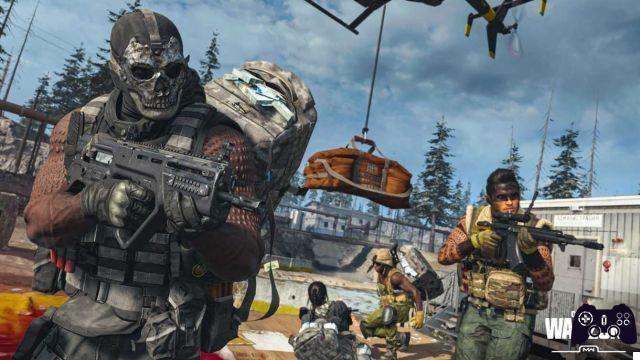 Land in the right place - Call of Duty: Warzone, tips and tricks to be the best
Let's start this slew of tips and tricks by answering the most common question from Call of Duty Warzone players: what is the best landing site? If you are used to Battle Royale, for sure you know that choosing a good place to land is essential. A good landing can give you an edge throughout the game, while a bad landing could lead to premature defeat.
In general, the best landing areas are characterized by one great abundance of loot and from this point of view we believe that the best places are: the stadium, the airport and the hospital. Keep in mind, however, that in such places there will often be many enemies and for sure you will be forced to fight for the best loot. If you still don't feel able to land in such crowded places, we advise you to try to go down to some more isolated area. Sure, you'll find little valuable equipment at first, but at least you won't die right away at the hands of dozens of players looking for loot.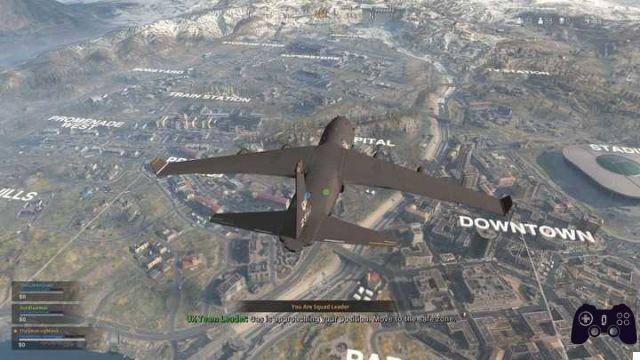 Keep your ears open - Call of Duty: Warzone, tips and tricks to be the best
In all Battle Royale it is always very important to listen what happens around you, but in CoD Warzone it is even more so. The audio in the game is very well cared for and if you use headphones you will be able to easily understand the position of the enemies from their footsteps. In Call of Duty: Warzone, however, audio is also very important for another reason, find the best loot.
Often inside the structures you will find simply a few low-level equipment, but sometimes exploring well you may find some chests full of rare items. These crates are essential for obtaining the best weapons, but they are often very well hidden. Fortunately, however, there is a trick to be able to find them, that is to listen. These speakers in fact emanate a faint hum which can be heard when you are close enough, helping you locate them. For this reason we advise you to always keep your ears wide open, so as not to miss even a case of loot.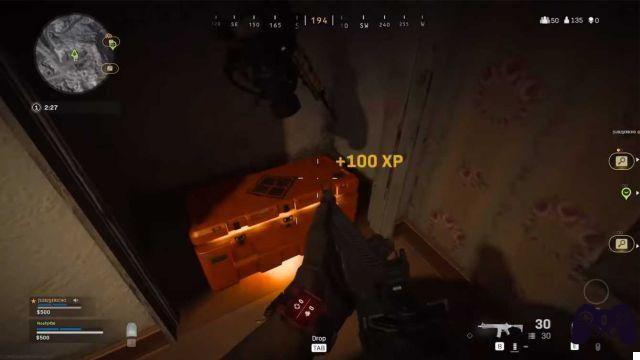 Distinguishing rarities - Call of Duty: Warzone, tips and tricks to be the best
A lot of Battle Royale allows players to distinguish the rarity of gear based on their color, but in Call of Duty: Warzone this system is handled a little differently. Here the rarity of the weapons is established on the basis to the number of mods it has, so the more mods there are, the rarer it is. The colors used for the rarity instead are quite classic and are:
White for common equipment.
finanacing for uncommon equipment.
Blue for rare equipment.
Viola for epic gear.
Orange for legendary equipment.
In addition to these five very standard colors, there are also very special equipment features characterized by a Red, and are not normally found in normal loot locations. This type of equipment is customized by players and can only be obtained through drops.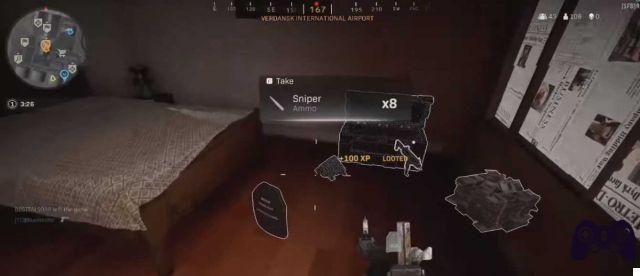 The importance of money - Call of Duty: Warzone, tips and tricks to be the best
In Call of Duty: Warzone, money is extremely important as it will allow you to: access kill streaks, earn drops and revive teammates. There are several ways to earn money, one of the most effective is for sure kill opponents. Going early in the game to places with a lot of players could earn you a lot of money, but if you are not yet experienced enough you could risk losing prematurely.
If you want you can earn some money even passively, looking for them around the map or completing contracts. Contracts are missions within your game that can be completed by carrying out certain tasks, such as reaching specific areas. Also remember if you need money you can always ask your teammate, as he can share them with you simply by throwing them on the ground. This is certainly very useful, but as you well know if you play with strangers it is very difficult for them to be willing to share their loot with you.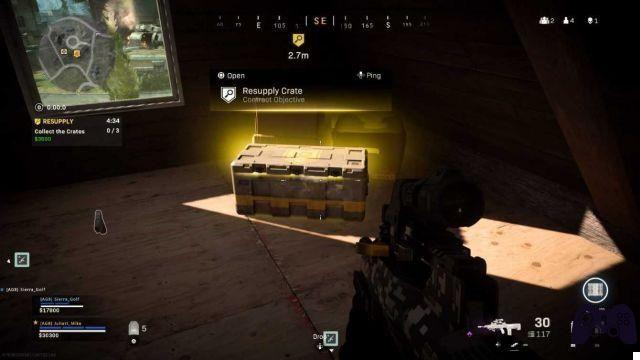 Surviving the Gulag - Call of Duty: Warzone, tips and tricks to be the best
We conclude this list with a couple of tips and tricks to be able to survive the Gulag, one of the most interesting elements of Call of Duty: Warzone. If during the game you happen to die, it won't be game over like in most Battle Royale, but you will be thrown into the Gulag. The Gulag is a dungeon where you will have to fight with the other players who have been defeated for a chance to come back to life.
To be able to come back to life you will have to defeat another player in a rapid one-on-one fight lasting fifteen seconds. Should the time run out, a will appear in the center of the arena flag and the first one who manages to capture it will be declared the winner.
Inside the Gulag all players will have the same equipment, which however will be chosen randomly. In this way, no one will know which weapons he will be forced to use and the clash will be perfectly equal. Since both of you will have the same equipment, it is essential to learn how to make the most of them to defeat the opponent and anticipate his moves. For example, if you have a grenade it might be wise to throw it immediately at your enemy to catch him off guard, but remember that he too could do the same thing.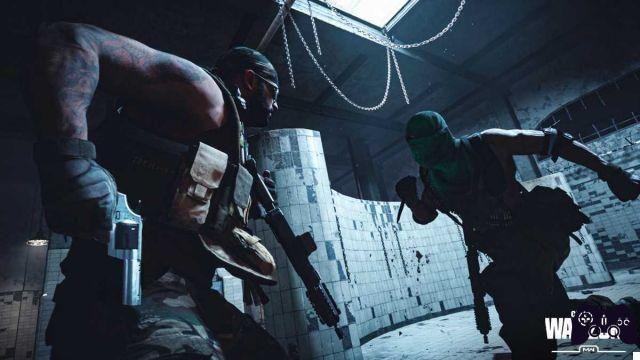 Never stop exercising
The tricks and advice we have given you in this guide will certainly help you to get the better of less experienced Call of Duty: Warzone players, but in any case you will have to always continue to train. Learning about the map or mastering the weapons is a fundamental aspect of every Battle Royale, but to succeed you need to play a lot. If you want to be the best, you will have to gain experience in the field, but don't be put off if at the beginning you happen to lose a few games, because over time, you will surely be able to learn from your mistakes and make your opponents taste their own medicine.
Call of Duty: Warzone is available now on PS4, Xbox One and PC. If you are interested in staying up to date with all the news on the world of video games and much more, then continue to follow us here on Holygamerz.