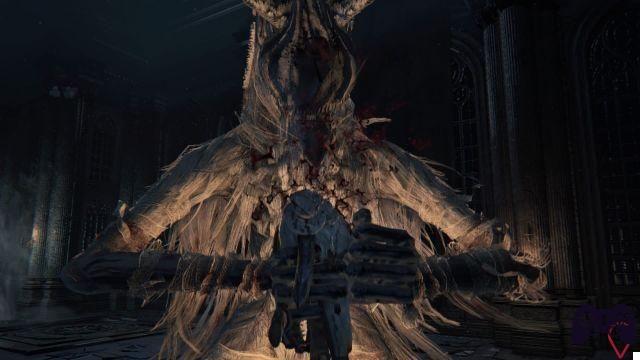 In this guide dedicated to the Vicar Amelia di Bloodborne, now a historic video game developed by FromSoftware, we will explain how to easily defeat this huge creature. Although at first glance it may seem insurmountable as a challenge, sweet and dear Amelia is more tame than expected. To keep you calm, think that for many players this is one of the easiest bosses of the entire adventure.
How to defeat Vicar Amelia in Bloodborne? Here is the guide
This boss in particular has several devastating attacks, but fortunately they only cover the front. Needless to say, as it obviously is, the weakest part of the boss is the head, and as if that were not enough, he will take advantage of some phases to heal himself.
The best tactic is to get around the creature and carry out a few hits at a time: if you want to attack from the front, remember not to stay there too long or you will be fried. Keeping your distance from the boss can be helpful, but you have to be careful when it raises both its legs: the next attack is a very strong shock wave, you have to dodge it at all costs.
When you see the Vicar Amelio grab his talisman you must intervene immediately, because that's when the boss will try to heal himself, and you don't have to let him. You can exploit the object Stunning Mist to block this action.
If you do not have this specific item, use the healthy blows, and when it takes a lot of damage it will stop the cure.
The best strategy is to stay behind him, paying attention only when he turns around to hit you. Remember not to be too stingy with attacks and to maintain a strong lucidity.
At the end of the battle, after Vicar Amelia is defeated, go and examine the pedestal to start the cutscene, then use the newly unlocked lantern and return to the Hunter's Dream.
Reward: Gold pendant
This was all there was to know about this dangerous enemy, for more information or advice on Bloodborne or anything else, we refer you to our guides section always updated.