Astral Chian has arrived! In this guide we will see how to create your first character, below you will find all the details
On August 30th Platinum Games released its latest title, exclusively for Nintendo Switch. The Japanese development house, creator of the two fantastic titles of Bayonetta, has thrown itself into this ambitious project to give life to Astral Chain. An IP action game, full of personality starting right from the creation of the character. Here are all the details for creating your first Astral Chain character.
You're a boy or a girl? - Astral Chain: How to create the character
Like any self-respecting Japanese video game, it obviously starts from the choice of sex. Once chosen, there are several options for your main character. The first option of these is the choice of the name. If you're not feeling particularly creative, you can choose the random option and keep trying it until you get a name that suits you best.
The next step is that of the character's hair style, where you can choose about 15 options. Also, you have the option of select hair color, through a very varied color palette, for your character. Finally, you can adjust the color of the eyes and skin. Unlike the eyes, the skin tone is much more limited.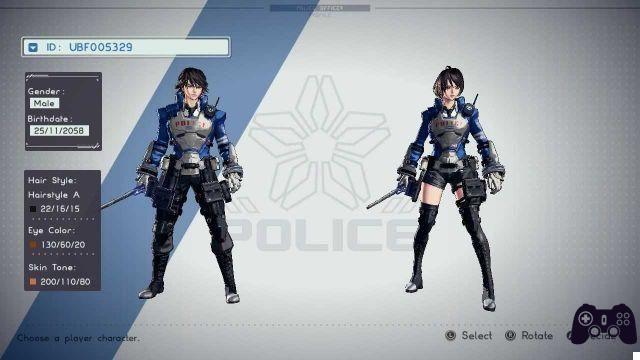 Everyone at Headquarters - Astral Chain: How to create the character
In addition to the initial character editor, players will be able to change the appearance of the protagonist at any time during the game. To apply some changes, all you have to do is reach a specific point on the map. Arriving at the Neuron Headquarters, go to your personal locker, interacting will bring up the menu with the editing options on the screen. The operation has no limits, so don't worry if you want to give your character a new look.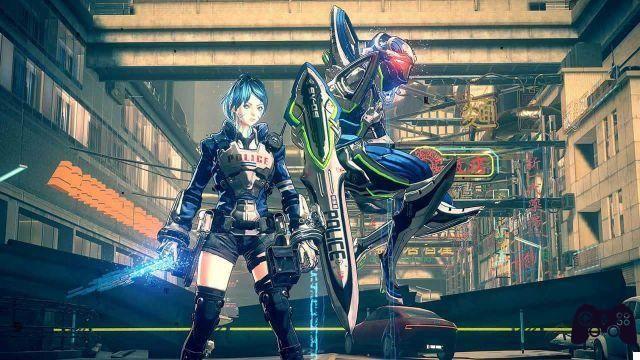 Have fun!
This was our guide on how to create your own Astral Chain character. On our site there are other guides on how to play co-op with a friend and how to beat Briareos. Have you already purchased Astral Chain for your Switch? Let us know below in the comments. Meanwhile, I remind you to continue to follow Holygamerz to stay up to date on all the news and news coming from the videogame world and beyond.