In this new guide on Astral Chain we will discover how to play in Co-op with a friend, here are all the details about it
Astral Chain is an action game developed by Platinum Games and published by Nintendo for the Nintendo Switch. Within this title you will have to face a very simple mission: save the whole of humanity. From what threat? The answer is simple, an alien race increasingly powerful and angry with all of mankind. This extraordinary adventure, made up of fights and investigations, can be carried out alone or in the company of a friend. Here are all the details to play in Co-op.
The much loved split-screen
Before we start with the actual guide and find out how to play Co-op on Astral Chain, let's do a little reflection on the cooperative mode and on the much loved and sometimes mourned, split-screen. In recent years, more and more games have abandoned the ability to play more people locally, thus favoring online multiplayer. In reality, the split-screen represented and still represents an element, in our opinion, excessively underrated.
Just think of the many brothers and sisters who like to share a title by playing it together, rather than two friends who can't afford to buy two consoles or two PCs. For this reason, we greatly appreciate the possibility that Astral Chain has given to its community, recognizing a fundamental detail of the play experience. Now stop the chatter and continue with our guide.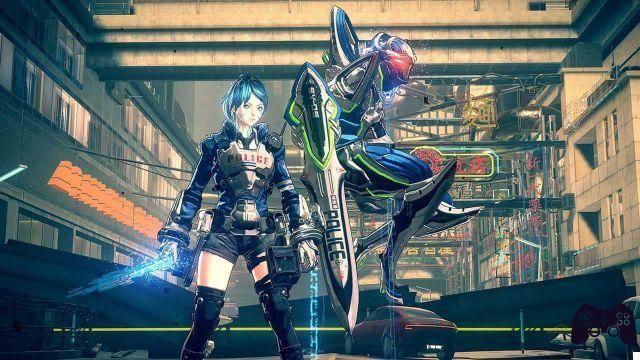 Not immediately - Astral Chain: how to play in Co-op
To play Astral Chain together with a friend you will first have to pass the 01 File. In fact, the cooperative mode will not be available immediately. Once past the first file and once unlocked Legion you will be able to start the mode. To do this, simply open the game menu and scroll to the right until you find the header "Co-op". Select the option "Cooperative mode begins", you will be asked if you are sure and then click on "Yup".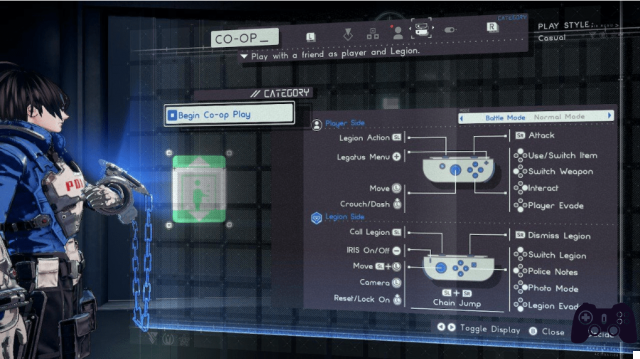 A matter of Joy Con - Astral Chain: how to play in Co-op
After carrying out the steps illustrated in the previous paragraph it will simply touch you share your Joy Con. In this way, both you and your friends will find yourself controlling the various characters. One will touch the main character, while the other will touch Legion. Those who find themselves in control of Legion will have a chance to evoke it and move it within the game. In addition, you will be able to access photo mode and police notes. Finally, when both users, they will go to press SL e SR together it will activate the Chain Jump. Don't you know what it is? Try it and find out!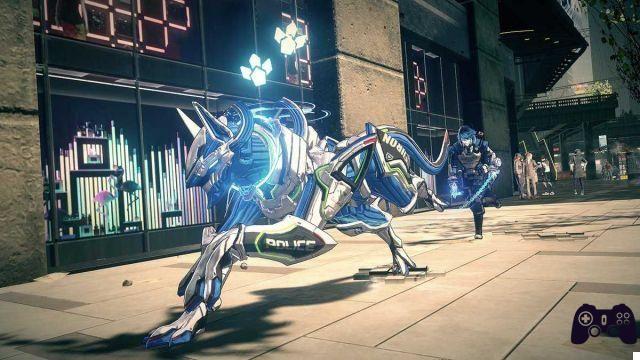 Have fun!
This was our guide on how to play Co-op on Astral Chain. What do you think of this opportunity? Although limited, do you think this cooperative mode is a valid and fun alternative to the classic gameplay of the title? Please let us know using our section dedicated to your comments. To stay up to date on all the news from the videogame world and more, stay tuned to Holygamerz.