Are you trying your hand at Astral Chain but can't defeat the enemies riding the bike? No fear! In this guide, we'll tell you how!
In Astral Chain, latest Platinum Games release, some steps will require the player to defeat enemies while straddling a motorcycle. These steps are pretty frenetic, and they require some skill. But how to overcome them and be able to continue in the game? Find out in our guide!
On board the two wheels - Astral Chain: sequences in motion
After creating a character to use in Astral Chain, you will be required to use the bike to overcome some rather hectic moments. In order to succeed, you will have several moves available. There really won't be much you can do other than attack back and avoid the oncoming attacks, always paying attention to what appears in the path of the bike.
In fact, as soon as you board it, the enemies will begin to appear and you will have to defeat them, also trying to avoid their attacks. For attack them in turn, hold down the ZR button to fire a quick shot that can KO more than one at once. If you find yourself taking too much damage, try to remember avoid hits with B. By veering, your character will protect himself from attacks by covering his body.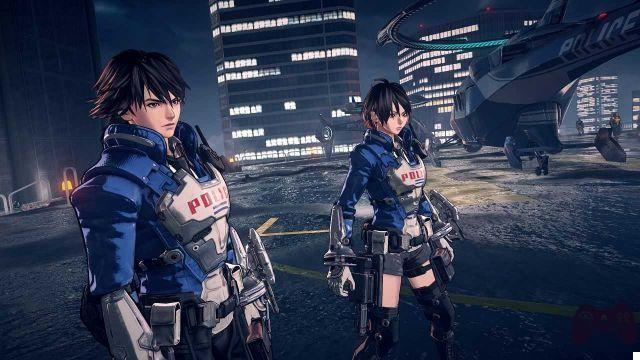 Enemies and Obstacles - Astral Chain: sequences in motion
In addition to a number of enemies, even several obstacles they will appear as you progress through the tunnel, so be careful to dodge those! In the tunnel you can also find some ramp that will help you to overcome obstacles and enemies. Unfortunately, however, the difficulties do not end there: there will be other segments where the enemies appear next to you, as the angle of the camera changes. In these cases, keep firing several shots and don't stop at just one quick attack. Finally, the key is precisely that of keep hitting enemies that you find on the screen, dodging obstacles and imminent attacks whenever possible.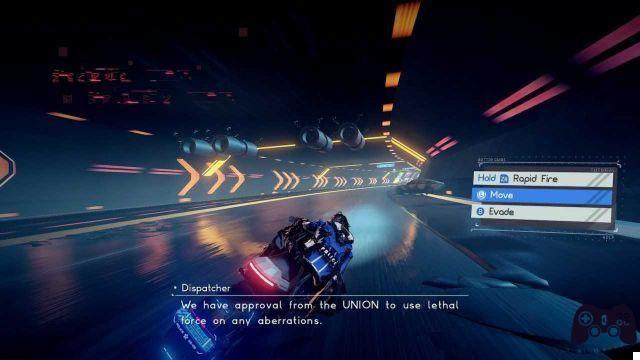 Have a good motorcycle trip!
I hope today's guide was useful to you! Please let us know if you are playing this title using our comments section. In case you are interested in learning more about Astral Chain, below you can find all the other guides on the subject, created by our Holygamerz team!
How to create your own character
How to beat Enceladus
How to beat Briareos
How to play co-op with a friend