Animal Crossing: New Horizons sees the rise of a new month and to celebrate our hard work in the administration of the island has organized a May Day event
"Work ennobles man", they say. "But waking up in the morning is an ugly beast", we would add. Nintendo is also celebrating all the workers with its current spearhead, Animal Crossing: New Horizons. Managing an island is definitely challenging, especially when we have to juggle raccoons who are loan sharks, debts everywhere, bridges and ramps to be positioned correctly otherwise OCD will make us spend loads of money to move everything. In short, the life of the administrators of deserted islands lasts. For this reason, Tom Nook has decided to celebrate May XNUMXst with us, with a dedicated themed event and a special travel coupon dedicated expressly to us.
May Day, May Day!
Before throwing ourselves headlong into this ours guide to the May Day event in Animal Crossing: New Horizons, we remind you that here on Holygamerz you can find the review of the latest Nintendo effort. You can also find a long series of guides on the title, for example how to build stairs to climb to the top, how to jump and travel in time, how to plant star trees, how to make a bunch of stars with turnips, our guide to colors of the various balloons, how to use shooting stars and much, much more. Also, you can find our guide to the Day of Nature event, which expires on May 4th, and what Florindo and Volpolo sell. Let's begin!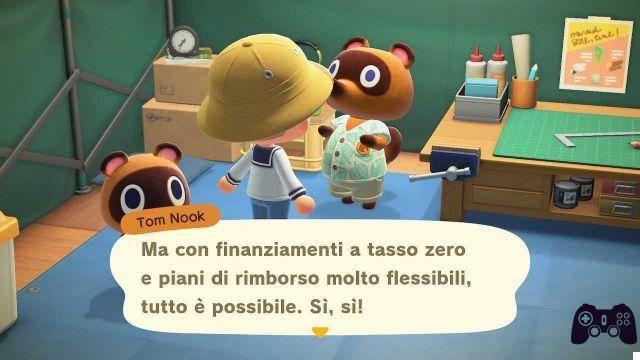 Tom Nook is always suspicious - Animal Crossing: New Horizons, May Day event guide
The May Day event will be available to anyone who logs in to the latest iteration of Animal Crossing from May 1st to May 7th. It will be Fuffi herself to warn you that Tom Nook wants to celebrate May XNUMXst with us and that has a special surprise. By going to the Service Center located in the square, we will be able to redeem our special May Day Coupon.
Tom Nook also explains that the May Day event is dedicated to all those who have worked hard during the year. In particular, to all those who have managed to make the initially deserted island something bright and wonderful. And who is more responsible than the administrator of the island?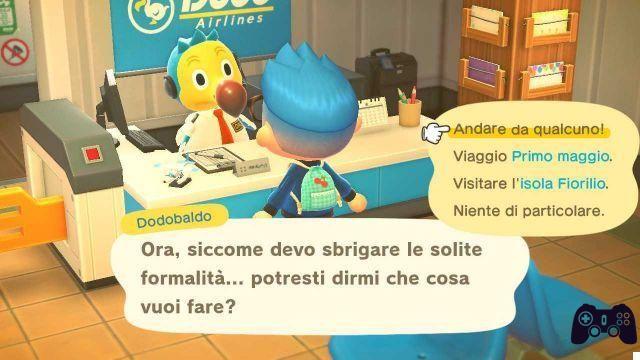 Dodoardo and Dodobaldo in report! - Animal Crossing: New Horizons, May Day event guide
You will find your May Day Coupon directly at the airport and you can redeem it exclusively during the period of the event, which we repeat it is between 1 and 7 May. Speaking with Dodobaldo, all you have to do is select the usual answer "I would like to leave" and then "May Day Trip". Once this is done, Dodobaldo will tell you that you will have to leave all the things you have in your pocket at the airport, because this trip has to be done completely naked. Not literally, you can keep the clothes.
Arriving at your destination, Dodoardo will explain that this new mysterious island is actually a gigantic labyrinth that you will have to cross. You will not have any tools available in your pocket, you will have to work with what you will find on the spot and use your basic knowledge of Animal Crossing: New Horizons. If you really find yourself without escape routes, remember that you can call the Rescue that will take you to the docking point, so you can start over. In addition, Dodoardo will have interesting tips to dispense. They are free, so take advantage of them!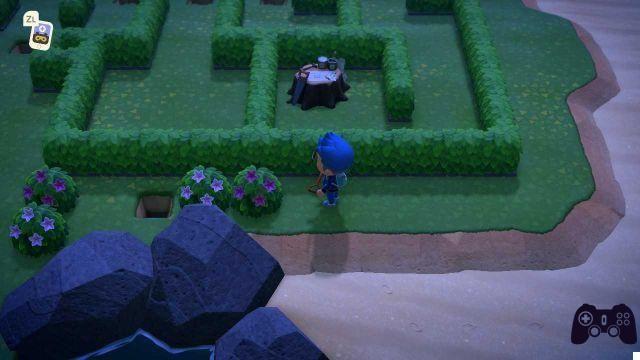 A few tips - Animal Crossing: New Horizons, May Day event guide
Completing the maze won't be that hard, if you've already gotten to grips with the mechanics of Animal Crossing: New Horizons. Below, however, we report some technical advice, if you need it:
Eating fruit will allow you to remove trees that hinder you along the way;
You don't need to eat fruit to remove bushes;
You cannot remove the fences;
Move in a specific direction to get past the small holes in the ground;
A battered ax will last long enough to cut down a single tree;
You won't get any resources by hitting the rocks in this case;
You can remove three tree stumps with the shovel;
Use as little fruit as possible, keep it in mind;
Collect all possible resources as you explore the maze.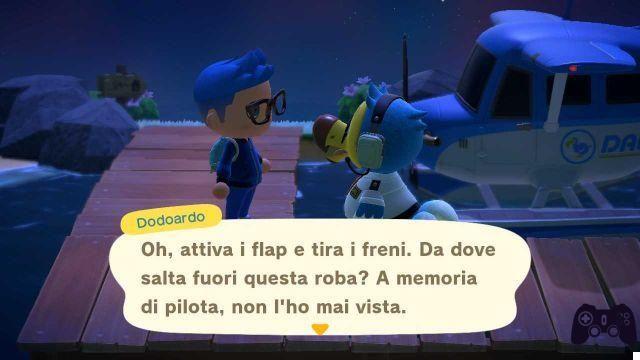 Lots of rewards - Animal Crossing: New Horizons, May Day event guide
If you complete the labyrinth, you will get nine Starry Coupons, which you can exchange with Marco and Mirco for the beauty of 3000 stars for each Coupon. You will also meet a special guest, Girolamo, a presence quite known for all those who love the Animal Crossing series. Girolamo will reward you with a special gift, the "Suitcase of Girolamo", an object that you can only obtain in this way.
All rewards for the May Day Journey will be shipped to your home. You will not be able to bring any items back and you will find Girolamo's Suitcase and the Star Coupons in your mailbox as soon as you return. Finally, although Girolamo says something like "You will not be able to return to this island on May Day", implying that it is possible to obtain additional coupons, in reality this is not the case. At least, from what we've been able to see so far, it's a one-time ticket, so have as much fun as you can and try to complete the maze. Hopefully we'll talk about it again next year!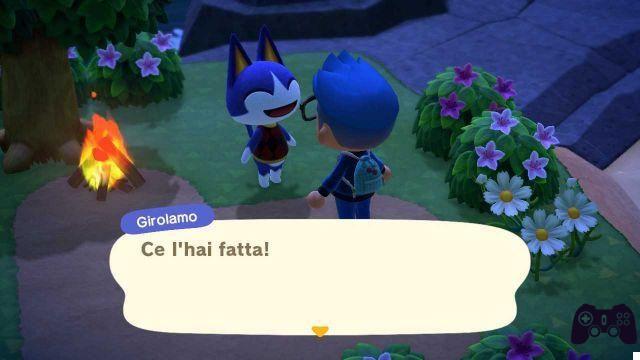 Have fun!
Our guide to the Animal Crossing: New Horizons May Day event ends here. For any doubt or clarification you can leave a comment below in the appropriate section. Are you managing your island properly? What do you think of Nintendo's latest effort? Write it to us below in the comments, we will continue to keep you updated with all the news on videogame and tech!