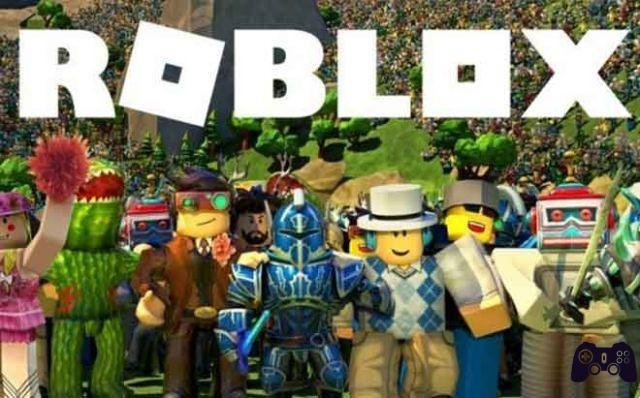 We will explain what Roblox is and how this metagame platform works, which serves as the basis for creating your video games. It is a title that is still semi-unknown, but which has been growing in value and turnover for years, and is already a new explosion of the youth online game that collects millions and can face giants like Fortnite.
We will try to make this article as simple as possible so that you can understand what this metagame is and how it differs from other creation platforms like Minecraft. We will also walk you through its basic operations so that you can take your first steps and start testing it in case you are curious.
What is Roblox and how is it different?
Roblox games is a free online and social multiplayer game. Users can shape their worlds with pieces of different sizes and materials. It is very similar to creating worlds and video games with Lego pieces, so you can share your creations with other users. Therefore, you can indulge in playing games created by others as well as your own.
These Roblox games that are created are not all created equal. Roblox is just the foundation on which to make the creations, but these they can be totally different video games with purposes and mechanics different. You can find everything from parkour tests to dungeon adventures where you have to kill monsters, even through survival games.
And this is just one of the big differences compared to Minecraft and other different titles. Instead of just being a sandbox to create in, but always with the same mechanics and in the same world, with the Roblox game you can get the feeling of play totally different types of games inside you.
Another difference is in the character design. In Minecraft everything is pixelated and there is hardly any flexibility to customize the characters, while in Roblox you can wear different clothes, accessories, facial expressions and even different body types with much more defined textures.
The world creation tool is independent of the game and it's called Roblox Studio. A relatively simple interface gives you enough advanced tools to create a world and type of game to your liking. In it, even the little ones can start playing with their first notions of programming to adapt the functions.
As an incentive for creators, they get a portion of the perks generated by the universes they create within the game. Despite that, it is a game focused on young audiences, and its developers assure that it is an educational platform based on the theory of "constructionism", which argues that children learn best in active roles of design and construction, and that this learning is accelerated in public communities.
Spanish Roblox is available on almost all platforms a you can think of and has versions for PC, Mac, iOS, Android, Amazon devices, Xbox One, Oculus Rift and HTC Vive, with cross-play options. It has its own virtual currency and a micro-payment system with which to acquire new elements of personalization.
How to install Roblox
The first thing you need to do is log into the official roblox.com website. In it, you will have the process for register a new account or log in, and basically you have the links to download Roblox on your different devices. So, the first thing you need to do is to enter the platform with your account.
You will go to the Roblox main screen. In it, you will see your profile and a recommendation of the main games available. On the left you will have a column where you can manage your inventory, your avatar, see your friends and their messages and many other things. In the meantime, above you can also access the shop, creation mode or game catalog.
If you click on the Avatar option in left column, you will enter the editor where you can edit all aspects of your avatar. Here you can spend as much time as you want to design, changing all of its aspects including the type of head or body you want it to have, its clothes or even its animations. You can buy more accessories with its micropayment system.
If you click on the Games section above, you will enter the catalog with all the games that have been created by the community using Roblox as a base. You can browse the most popular or enter See All to access the complete catalog, then click on the game you want to try to find out.
It's kind of like an online content platform and when you get into a game you will see a tab with all its data, including a video in case the creator posted it. On this screen you have a play button which is used to start the game in the app you are using and, in the case of the PC, in the program you have installed. And if you haven't installed it, clicking Run the Game will take you to the download.
Then, the application with the free Roblox games will open and in it you can start using the game of your choice. Remember that each game can be totally different with purposes different, that is, find out what you will play before entering.
As we told you earlier, Roblox is split into two parts. On the one hand you have the Player, who is the player of the game, and on the other hand a Roblox Studio which is used to create your games based on the basis that this platform offers you.
The first step when logging into Roblox Studio is choose the base you want to use to create your game. By default they will show you all, but you can also organize them by theme or by game mechanics.
And once you've chosen your base, now you just have to take the time to create your game. In this it all depends on what you want to do, although in the left column you will have a link that will take you to the creation guides in case you need a little help.
Read also: The best Android emulators for Windows PC
Further Reading:
How to download Roblox on Windows PC and join millions of users on the gaming platform
Roblox Airport Tycoon Codes (November 2020)
How to register Roblox on Mac
How to fix Roblox keeps crashing?
Roblox Promo Codes