At the beginning of the game, Level-5's work immediately puts us in front of a test: let's see how to pass the Intelligence Test of Ni no Kuni II in our video guide!
In the early stages of the game, Ni no Kuni II challenges us and asks us to prove that we are a good monarch worthy of the god, the being who sanctions the power of a kingdom. The first test that is placed in front of us is based on a puzzle, not difficult but which could create some small headaches for some players. We have also reviewed the game: you can find the review at this address.
That is why we have come to your rescue with the video guide of the Ni no Kuni II Intelligence Test.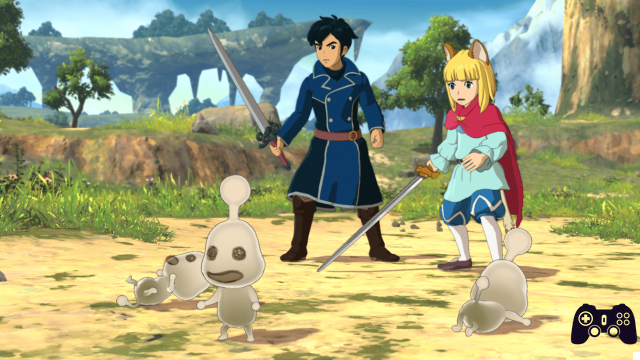 The Test of Intelligence of Ni no Kuni II: the basic rules
The test is divided into three phases: in each of them we will have to reach an arrival point, passing over a series of boxes that will fall after our passage. Our task is to understand which is the right path, also understanding how we should interact with some elements.
We will first have to read a short text that tells of an ancient legend (which winks at the first game): in the text, we will find a series of words related to statues in the path in front of us. Our job is to turn the right statues, in the right direction and in the right order.
On the way we will also be able to find some luminous spheres: we can collect them to get a reward once the puzzle is completed. The spheres are not mandatory: in the video you can see that I have not always collected them all and I had no problems passing the test.
We leave you now to the movie that accurately shows the path to complete the Test of Intelligence of Ni no Kuni II. If you have any questions, don't be afraid to ask via the comments!