With the arrival on The Division of the new global event, Offensive, here is a guide to how to best face it
The new global event has just officially begun Offensive, Onslaught in English, su Tom Clancy's The Division. After playing it, here is a guide to get you ready for the new modifiers. I want to remind you that the following are strategies, builds and tricks that I used to get around the game at best, but they can be reworked to adapt them to your needs and possibilities.
The Division: what you need to know about Offensiva
Let's start by talking about the introductions made with the Offensive event. As in every global event introduced so far, this time too we will have three different modifiers, one of which is always active for the entire game period while the other two can be inserted at the beginning of each mission or activity.
Offensive: the global modifier always active will grant your magazines Fire, Bleeding, and Gas damage and at each reload the type of damage will change following the order;
Wild Offensive: like the previous one but also the enemies they will be vulnerable to one effect and resistant to the other two, when they are resistant they will inflict more damage on agents;
Brutal Offensive: as in the previous ones only now if two or more agents each kill vulnerable enemies, reloading their weapons, gain a single clip with boosted damage, called smart charger.
These three modifiers essentially add fire, bleed, and gas status damage to each clip. Sara It is possible to reload the weapon even if the magazine is full to rotate the damage type and the various weapons equipped can have different types of damage. Charging with a full magazine will not trigger bonuses or talents concerning the charger such as the "Il Banco" card counter talent. Also keep in mind that as soon as you finish a smart charger you will not be able to get another one for a certain amount of time.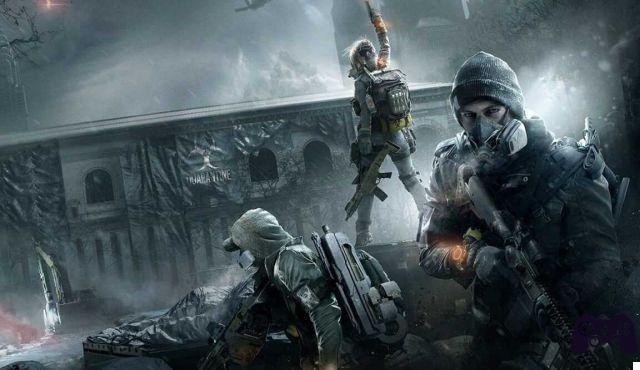 The Division: let's turn the wheel of strategies
The new Offensive event, as you can understand, it will rotate on matching the damage type to the resistances. Here are some approaches to make the most of the event and complete missions with modifiers. As for the simple Offensive, as for the previous event, there are no particular precautions to be taken since, however, all your weapons can apply status damage. From this point of view it's worth investing in spring loaded magazines and reloading speeds rather than on the width of the magazine itself. With a good reload speed it will also be possible to apply even more than one type of damage to the enemy.
If you decide to raise the bar and set the Wild Offensive and Brutal modifiers, I recommend that you first play with the Torretta Shock or Adhesive Bomb, in stun mode, as it will happen many times to face enemies with the type of damage they are resistant to so being able to reload while they are stunned will make it easier for you. Also try to move as a group to activate the magazine bonus as frequently as possible to increased damage. Smart chargers will be very useful since they inflict damage neglecting resistances and therefore always try to keep a smart charger for when you have to face large groups of enemies.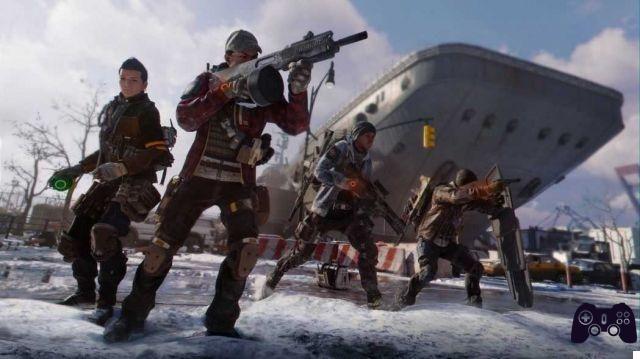 To play better, the sets will be very useful of Nomade top secret, D3-FNC e Reclaimer to guarantee the greatest sustain against the damage of resistant enemies. Even the set of the Lonely Star, given its bonus that allows you to reload weapons simply by changing them, it will be useful and practical. Also beware of bosses who will not be affected by a specific vulnerability.
To guarantee you a fruitful routine and get it in the least amount of time possible many EG credits I recommend to do missions WarrenGate Power Station and Russian Consulate, both with Brutal Offensive modifiers as with only these two missions you will guarantee yourself 2800-3100 EG credits. Not recommended, especially for casual gamers, is the Hijacked Signal raid which requires a high dose of skill and team play and which are perhaps excessive for pure farming.
I remind you that the event Offensive will last until 10 am on Thursday 31 May and which will be available to all Tom Clancy's The Division owners for free. Also take a look at what will be the next events scheduled before the release of the second chapter of the saga. We at Holygamerz, as always, will be here to bring you guides on this and much more so keep following us.