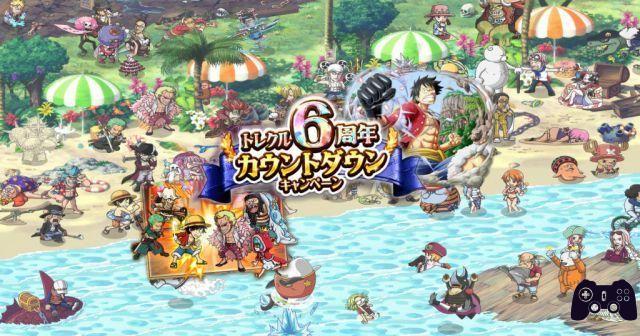 One Piece Treasure Cruise, guide to the biggest update ever.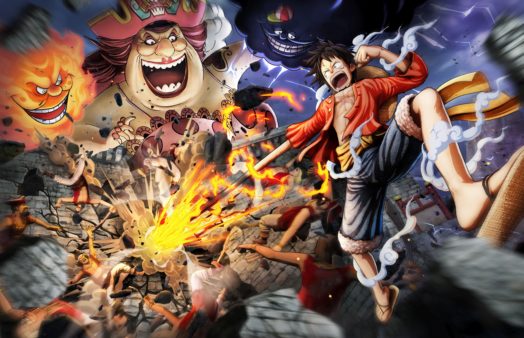 To learn more:
One Piece Pirate Warriors 4, review of a story
One Piece Treasure Cruise updates to version 10, so big that a guidebook would only serve as a reminder of what's new. We obviously talk about the Japanese version: it will take a long time for the news to land on the global one as well. But if, like me, you're one of the fools whose story took place entirely on Japanese servers, I'm here for you. Unraveling with the language is unlikely if you have not studied it (especially since not everyone understands English too). We all agree on one thing for sure: a noteworthy sixth anniversary, made up of celebrations since February that have not yet reached their birthday (May 12).
If any way is good for getting money out of fans, Bandai is an expert on it. But the campaign really was a gargantuan marketing operation aboard the nostalgia train. An official site specifically to announce all upcoming events, aimed at reliving the highlights of the story in portable mode. Exclusive units with incredible abilities and even more artwork, depicting well-known characters in their most famous scenes. One Piece Treasure Cruise thus guides us to update 10, revealed in episodes and advertised as the largest in the history of the game. And it really is. A new home screen, a revised and made more navigable story mode, a new playable area. And also a blazing game mode that brings PvP to One Piece Treasure Cruise.
Between nostalgia trains and new modes, a guide to One Piece Treasure Cruise 10.0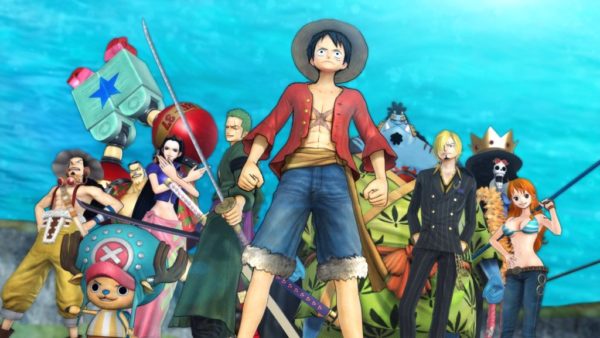 To learn more:
One Piece, the story told by video games
After accessing you will already be in front of it a completely new screen, trivially Home screen. From here you can access friends, emails, notifications and view the characters of your active crew. But the substantial changes start with the menus below, some of which have been reordered. While on the left you still find the game areas menu (but with a rudder icon) and scrolling to the right immediately after there is the Crew menu (for various upgrades), after this you will find an access button to the Home screen as soon as described. Again, the Saloon to get characters is the button immediately to the right (recognizable by the red glow) and then there is the help menu.
In short, navigation was not affected too much by the update - if not with a certain difficulty in loading the Adventure menu. The real novelty of the Home screen is the addition of the new Resources area, an area made up of "timed" stations - where, therefore, you can collect various materials every few hours. Each seat can be upgraded by earning tickets in the new mode, which perhaps it's time to talk about.
The Pirate Festival, One Piece Treasure Cruise's PvP mode
Pirates Festival has begun to discuss the community since its announcement. If no one, and I mean no one, felt the lack of a PvP mode that forces an even more compulsive farming, an even greater fuss has caused it to be automatic only. In fact, once you have set up your team, just press the matchmaking button and choose an opponent from three of a similar level to yours. Then hands off: your team will fight the opposing team without any input from you. You will see the characters move, attack, jump away and power up or get in the way of the enemy. The winner is whoever has thought better about the build of their team.
A not too casual victory ...
The mode still requires a team building base, which revolves around six different character styles. Each character will have abilities that he will use automatically, which will load up while fighting and will be of various types according to his style. A complete translation does not exist, but bearing in mind it Style (red icon in the thumbnail) and the character's class you will have a general idea of ​​his abilities. For example, a Healer will heal the team, while an Attacker will be able to damage enemies or increase the attack of allied units of a class (not Style) similar to his. Upgrade your squad skills with the new flag-like material (it's actually scroll) to increase the overall strength of your squads, and earn rewards. Going into detail would lead us to an excessively long speech, so just below you will find a video guide to the news.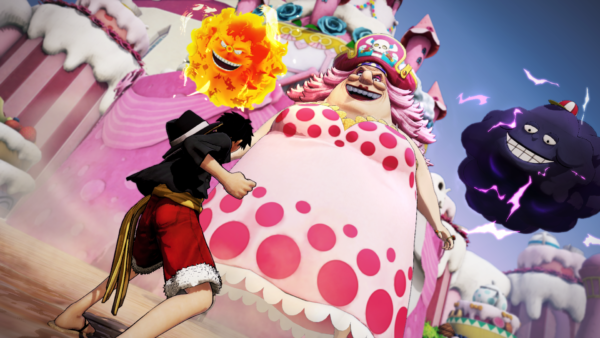 The hungry pay-to-win monster Fortunately, on PS4 it costs only € 70
10 was definitely the biggest update ever for One Piece Treasure Cruise, and it would take more than a guide to understand it thoroughly. If the parts of the game we already knew are basically the same, the new mode really is a lot to digest. Novelties are always well-received by default, and this is true. However, it is also true that many gachas carry the bad reputation of Pay-to-Win with them, and OPTC has never been outdone. This update confirms this by severely limiting the number of daily fights and forcing players to get more with valuable currency in-game to get a slightly better ranking (and rewards). Perhaps even more infuriating is that an entire game area hinges the upgrades of what makes it up on an extremely pay-to-win mechanic. A gacha game that requires effort in itself therefore adds completely new mechanics, requiring players to familiarize themselves with a game within the game. to get probably little and nothing.
The eternal struggle reopens: is it right to pay to play?
Pay-to-win players - who shell out hard cash - often want an acknowledgment for the economic effort sustained. This recognition, however, ends up in many cases completely precluding certain prizes to those who do not want to pay to play. It's not about skins, no: in a game like OPTC every upgrade, however extra, can make a difference. Hence the question above: it is right that I have to pay to get something useful? And on the contrary, would it be right that even if I pay out money, I do not deserve anything that makes my life infinitely easier?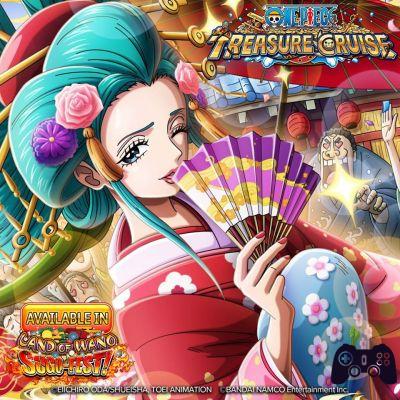 The global version servers have other things to think about.
All in all, console games pay for themselves. And perhaps it is precisely from this that the diatribe arises. Why do phone games, mostly free to play, have to force me to pay to win? In a way it is how to do it of passion an investment, which, however, will bear me fruit only in a game. In short, worse than a loot box. To console myself then I think: I'm paying for someone's efforts. Someone who creates a free game for me, and asks me to spend some money on the extra effort required of maintaining and upgrading the game. Well, if it were me in his place I'd like to do the same. But pay to access an entire mode? Pay to rank thirty-nine thousand one hundred and seventy-sixth instead of thirty-nine thousand one hundred and eighty?
Developer, why do you lock me in the cellar if I pay you?