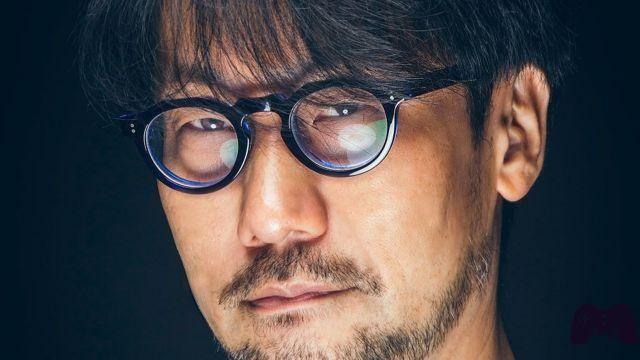 Now become real rock stars, i Game Director of the most famous development houses influence the entire videogame panorama with their innovative (sometimes even crazy) style. Creators of real subgenres, they got one creative freedom unprecedented, being able to reproduce their peculiar style in all the video games they develop. This is really not a small thing given the increasingly intrusive presence of publishers, and therefore of marketing, in the development of a title. All this has become possible thanks to the ever increasing fan base that every great author has seen created around himself.
It places in its idol an almost religious faith, which is never questioned even after a few flops. So let's see what the ten are Game Director which at the moment are i most influential globally. We will try to understand the innovations that have introduced in the world of video games and the style that characterizes them.
Over the years they have achieved unprecedented creative freedom
Hidetaka Miyazaki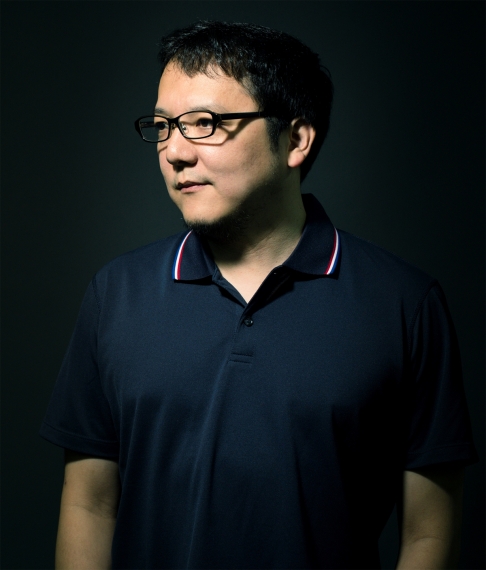 Photo by Hidetaka Miyazaki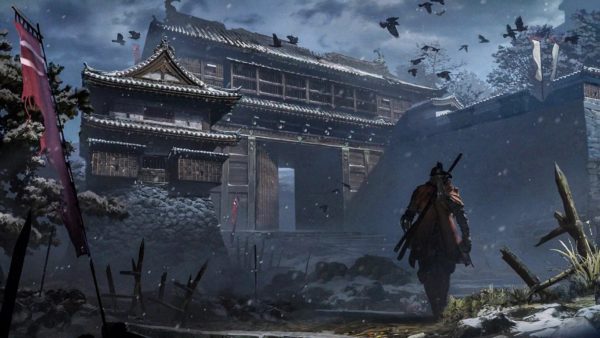 To learn more:
Sekiro: Shadows Die Twice - other than "twice" ...
If you have never heard of Hidetaka Miyazaki, most likely you have the wrong page. Creator of a real subgenus of gods GDR, the so-called soulslike, Miyazaki has since 2009 produced, together with the From Software team, a series of titles that have influenced the gameplay of the entire gaming world. Author of works such as Deamon's Souls, Dark Souls, Dark Souls III, Bloodborne, Déraciné and the recent Sekiro: Shadow Die Twice. Miyazaki proved to be an eclectic author, able to create always different stories and settings but with attention to the smallest details.
La narration adopted to tell the immense lore that characterizes each of his titles, it is the most singular we have ever seen. No external narrators, no talkative NPCs. The story is told through the setting, through the objects found, sporadic dialogues that ask further questions. The atmospheres encountered in each of his titles exude a almost surreal charm, which push the player to want to discover more and more of that world as enigmatic as it is sublime. But the soulslike wouldn't be what they are without the punitive gameplay system. They are responsible for the general return to a higher level of difficulty. The player is required to train technically as well as to increase the level of his character.
Now, after Sekiro, From Software is about to publish what for many will be a new masterpiece: Elden Ring, presented with an enigmatic teaser at E3 2019. Can you imagine how many virtual deaths Martin and Miyazaki can cause together?
Cory Barlog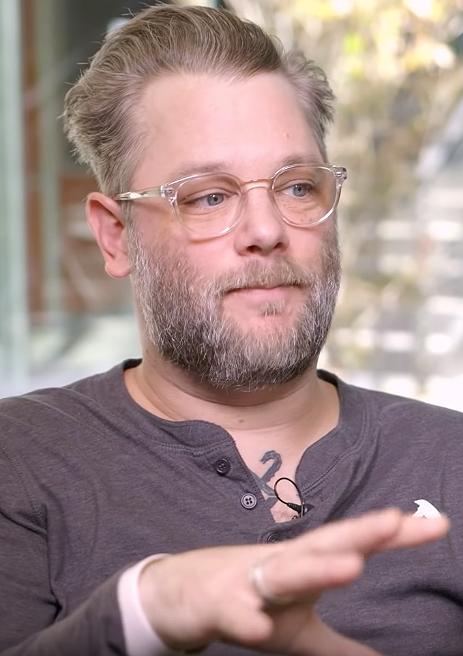 Photo by Cory Barlog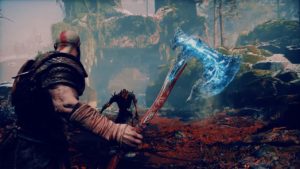 To learn more:
God of War: the need to be better
Probably the author of the best reboot in gaming history. Cory Barlog he was Lead Animator and Game Director of one of the most important video game sagas, namely God of War. A title that over the years has defined and redefined the canons of action-adventure. Imbued with a script and a pressing storytelling, God of War makes extensive use of one of the largest mythologies in the world, namely the Hellenic one. Furthermore, in all this, he contributed to creating aimmortal icon of the video game which, despite the bad temper, is loved by millions and millions of fans all over the world. Obviously we are talking about Kratos.
But it is precisely with the reboot of 2018 that Cory has conquered theOlympus of the greats of the videogame (but without killing left and right like his virtual protégé). The Santa Monica Game Director has succeeded where many have failed miserably: to give new life to a great brand of the past.
In the documentary recently published in the official Sony channel, we see how Barlog was able, through the own personal growth, to catapult Kratos into a world and gameplay more appealing to today's audiences. Cory managed to donate to Kratos major depth, without however distorting it. Winner of The Game Award 2018 for best game of the year, God of War is already one of the best games ever and we can't wait for the second chapter of the Second Era to arrive.

Shigeru Ohmori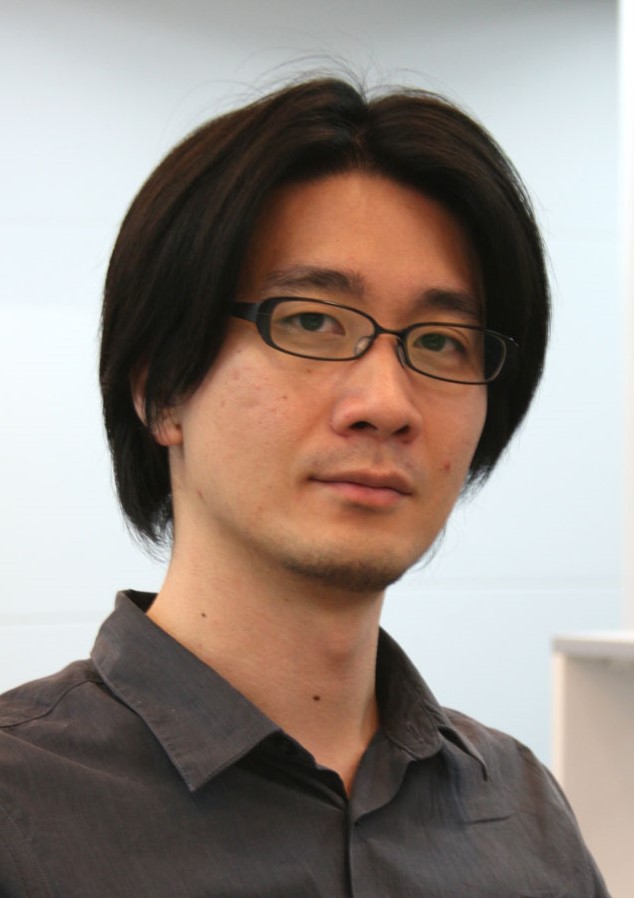 Photo by Shigeru Ohmori


To learn more:
Why do you keep playing Pokémon?
As of June 2018, Pokémon became the most profitable franchise ever, outclassing the evergreen Star Wars. No gamer was surprised by the news that much. Each upcoming Pokémon automatically becomes the best-selling title of the month, not to mention the merchandising. Part of this unprecedented colossal success we must attribute to Shigeru Ohmori, who since 2002 with Pokémon Ruby and Sapphire, has been the Game Designer and Game Director of every Pokémon title of Game Freak.
Ohmori's work was that of evolve slowly, in small soft steps, a design much loved by the public, bringing improvements and novelties without ever detaching from the original idea of ​​Satoshi Tajiri. An absolutely not easy task. Because, on the one hand, the public wants to see them again base meccaniche that made the game so famous (map divided into cities connected by wild areas, turn-based combat, level advancement ...), on the other hand he doesn't want to find himself in his hands the copy of the previous title with only one inside new generation (actually not quite true, see: Emerald, Platinum, Black 2 and White 2 and Ultra Sun and Ultra Moon).
Now, as it was for Pokemon X and Y, Shigeru finds himself having to direct a new generational leap with Sword and Shield. We will see if, even on Switch, Pokémon will be able to be the driving brand for Nintento that it has always been.
Konrad Tomaszkiewicz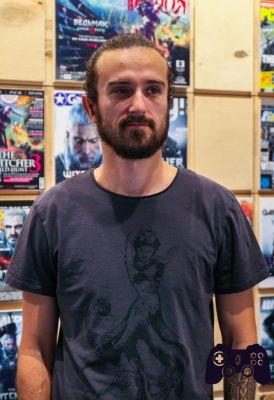 Photo by Konrad Tomaszkiewicz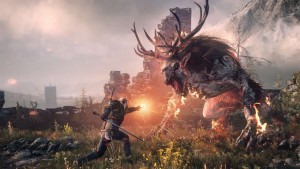 To learn more:
The Witcher 3: Wild Hunt
His ascent to the top of CD Project RED, which began in February 2004, was long but inexorable. Starting as Junior Tester for the first chapter of The Witcher, Konrad Tomaszkiewicz managed to get to the coveted position of Game Director in The Witcher 3: Wild Hunt. After two slightly unripe chapters, but with very high potential (both in terms of game design and lore), Konrad and his team literally make a bang globally by churning out a title of the highest quality and innovation.
The attention to detail in The Witcher 3: Wild Hunt is sometimes manic. The world that surrounds ours Geralt of Rivia adapts to player decisions like never before in a video game. Konrad also managed to make the intricate plot of The Witcher accessible, which by now carried two very dense chapters on its back (not to mention the books of Andrzej Sapkowski) to newbies to the series, scattering references and quotes here and there to please longtime fans.
Now for Konrad there is one new challenge. After the departure of Sebastian Stępień, he was appointed Vice President of Game Development and Design Director of the highly anticipated Cyberpunk 2077. Deeply different from The Witcher, Cyberpunk 2077 is today praised by CD Project RED itself as a milestone of the videogame world. We will see if the talented Game Director of The Witcher 3: Wild Hunt, which we remember was game of the year at The Game Award 2015, she will be able to give birth to a child who is not her own and make him who he was born to be.
Smoking Ueda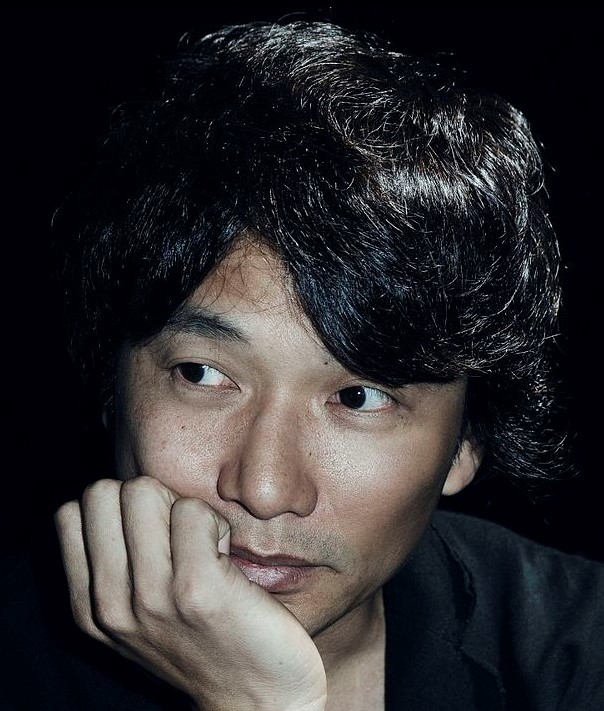 Photo by Fumito Ueda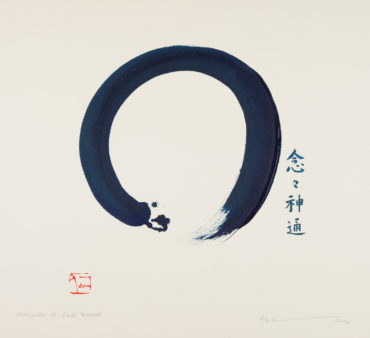 To learn more:
The emptiness of Hidetaka Miyazaki and Fumito Ueda
If there was one videogame poetics, Smoking Ueda it would be the Supreme Poet, complete with a laurel wreath. Net of technical defects, the Japanese Game Director, together with Sony, painted (this is the most appropriate term) three unique titles, both for the plot, both for the setting and for the gameplay. Ico, Shadow of the Colossus and The Last Guardian hardly fall into one of the classic videogame categories and the story that characterizes them is as evanescent as it is fascinating.
At first glance, Ueda's titles might seem bare, large deserted settings populated by very few characters, who most of the time are elusive birds. The stories in which the protagonists are immersed could be trivial to most, at times even incomprehensible. But if you manage for a second to put aside these superficial sensations, you can understand which one poetic conveys the video game we have in our hands.
Ueda strip the title of all that is superfluous, to make us totally immerse in the experience. It is through theassenza that communicates emotions to us, does not tell us what feeling we have to feel, it just transmits it to us. Fumito Ueda is perhaps the most unconventional designer of the videogame scene, he does not create video games but interactive sensory experiences. Unfortunately, the troubled development of The Last Guardian has led to a definitive break with Sony and is currently developing an independent title with his team.
N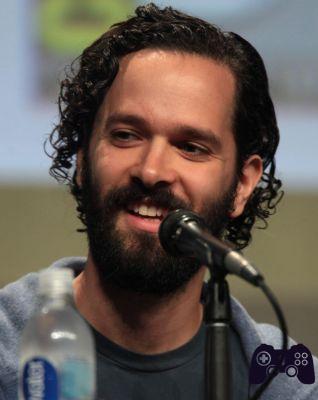 Photo by Neil Druckmann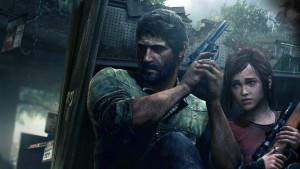 To learn more:
The Last of Us Remastered
Have you ever heard of Uncharted 4: A Thief's End and The Last of Us? Well, because behind these two mammoth masterpieces by Naughty Dog there is really him, Neil Drunckmann, together with the inseparable Bruce Stranley. Hired in 2004 as a programmer intern, Neil Drunkmann just didn't want to know about the gray code. Undaunted, he kept asking Naughty Dog's co-president to move him to the game design department, unsuccessfully at first. After much insistence, Evam Wells' boxes were completely broken and, fortunately for us, Neil finally landed in the much desired ward.
Never there direction and narration have reached such high levels within a videogame work. It is clear that Neil wanted to adapt the game design to the story and not vice versa. This choice attracted numerous criticisms, which, wrongly, claim that its video games are essentially interactive films, with poor gameplay. But this specialized criticism does not know and, with Uncharted 4 and The Last of Us, Neil has won almost all of the awardable prizes, getting scores close to perfection in all titles. At the base of its success there is a single paradigm: simple story, complex characters. Druckmann does not like video games with a complicated narrative, but he focuses on the complex relationships between the protagonists. He has a minimalist mentality and puts on the bare minimum to convey the emotion he wants to convey.
A release date has not yet been announced, but we know that Naughty Dog and Neil Druckmann, as Game Director and Writer, are working hard in developing the highly anticipated The Last of Us Part II. The expectations are sky high and surpassing the predecessor will indeed be a daunting task.
Yoko Taro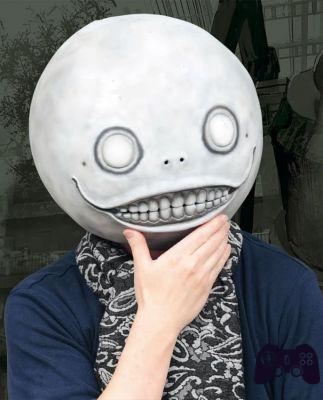 Photo by Yoko Taro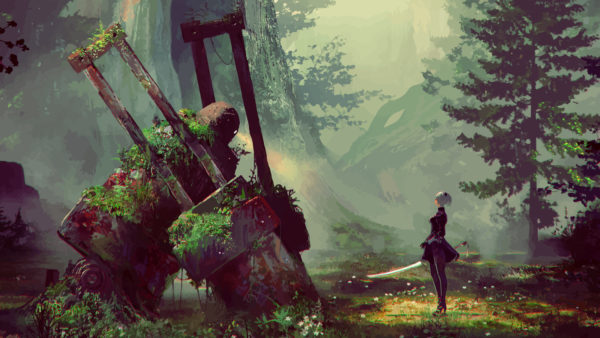 Incorrect video game:
Play NieR: Automata, because no one has ever died of empathy
Genius and madness are two sides of the same coin and Yoko Taro it is tangible proof of this. Wear a grotesque mask, taken from one of his video games during public events, is just one of the peculiarities of the Japanese Game Director. Yoko in its long videogame production, see above all the saga of Drakengard and Nier, has accustomed us to titles completely outside the traditional schemes.
One of the main aspects that characterizes his works is the exploration of dark side of people, of the reasons that lead them to kill each other. Yoko does not understand the joy that a gamer tries to kill a person, even if virtual. For this he made it fuck the protagonist of his first video game. He also uses a strange writing technique, which he called backwards script. It consists in outlining the ending of the story right from the start, reconstructing the narration back to the beginning. And through a second technique called photo thinking creates emotional spikes during the main storyline by adding details, then dispersing them throughout the narrative so that the player can build an adequate emotional connection.
He has long been a misunderstood genius, his efforts with Drakengard and Nier have never been warmly received by international critics. But finally with Nier: Automata, Yoko was able to take hers revenge because no one, not even the most avid detractor, has been able to devalue this great work. With his latest title released in 2017, he was able to create a 'harmony unique between the frenetic gameplay and a peculiar and exciting plot. Every element on the screen, even the apparently most insignificant one, represents a fundamental piece of a larger scheme, masterfully orchestrated by his insane genius.
Darren Sugg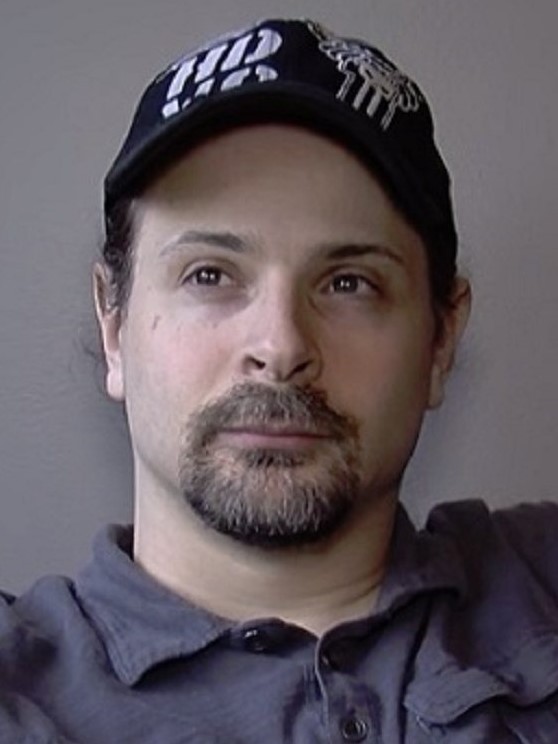 Photo by Darren Sugg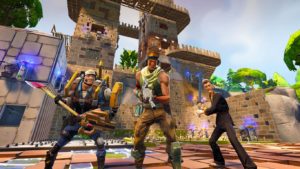 To learn more:
Fortnite
Many of you will surely not recognize this plump and rosy face, framed by that grizzled mustache and goatee. But as soon as his identity and work are clear to you, you will most likely stop reading this article. Unfortunately it is a physiological fact and without all wrong. But it is equally a fact that Fortnite is a unprecedented social phenomenon, which went well beyond the gaming media.
It's amazing how Darren Sugg, Game Director of the offending title, and the Epic Games team have managed to create such a popular video game without any particular artistic direction, without any lore, with only partially innovative gameplay. Seen with the same eyes with which you judge any other title, be it AAA or indie, Fortnite does not manage to surpass even the very numerous toys that in the 90s were found in cereals. So why has it had all this success, so much so that it has succeeded alone in get on your knees houses with a long and ten-year ludography?
Why Fortnite it is not a video game but a cross-media service. Having not adopted any particular artistic and gameplay direction, Fortnite is completely changeable in a short time. Skins, settings and game modes can, without being forced, adapt to the fashion of the moment, thus giving the player the impression of being an integral part of the daily life in which he lives. Also, it is one of the games more accessible existing, free and present in all platforms available in the market. Finally, what should not be underestimated, it lends itself more than any other title to streaming entertainment. Fortnite owes much of its success to Twitch and streamers (Ninja above all) but be careful to believe that it was a photuito case. Darren Sugg's title was shaped over time to be the most, pass me the term, "Streammabile" possible, and thanks to this many streamers have managed to entertain thousands and thousands of people.
Like it or not, Fortnite is heavily marking this videogame era and there will be a before and after Fortnite. With this in mind, we can only admire the work done by Darren Sugg and Epic Games because, if not for the story or the gameplay, Fortnite the concept of video games is radically changing.
David Cage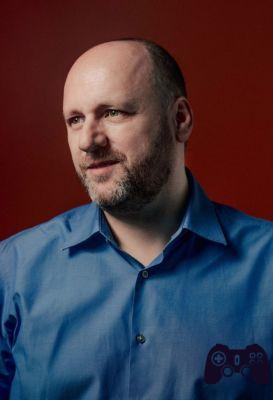 Photo by David Cage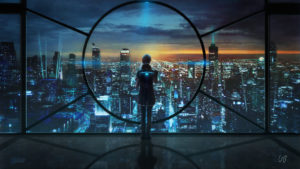 To learn more:
But do you see that David Cage had really copied the Matrix?
David de Gruttola, for friends David Cage, is the founder of Quantic Dream, a French development house that has developed games such as Omikron: The Nomad Soul, Fahrenheit and the most recent Heavy Rain, Beyond: Two Souls and Detroit: Become Human. Together with his team, Cage has always believed in a more game design narrative ed introspective, going to found a real type of game: Interactive Drama.
Cage thinks that a large part of the gaming industry is too monotonous on the topics covered: power, confrontation, improving oneself to overcome others ... He says there are many other stories to tell, many emozioni to try. Video games don't necessarily have to be focused on killing other people, they can bring to light complex themes and subtle emotions, have different impacts on different people. Quantic Dream does not conceive the players as spectators, but as actors. Through the interactive stories they create, they are players to write history through the choices they make. And that's why in many of his titles, Cage puts on stage daily life experiences. They allow the player to fully empathize and make decisions as they would in real life, without thinking about the rewards of a normal video game.
The core mantra of Cage, and of all Quantic Dream, is to create video games always new and different. That's why they never created sequels or DLCs: every game created is a book that closes. Now, after twelve years of Sony's embrace, a new one is expected for the French house independent adventure and, with such creative freedom, we can only imagine what quantum dreams Cage has in store for us.
Hideo Kojima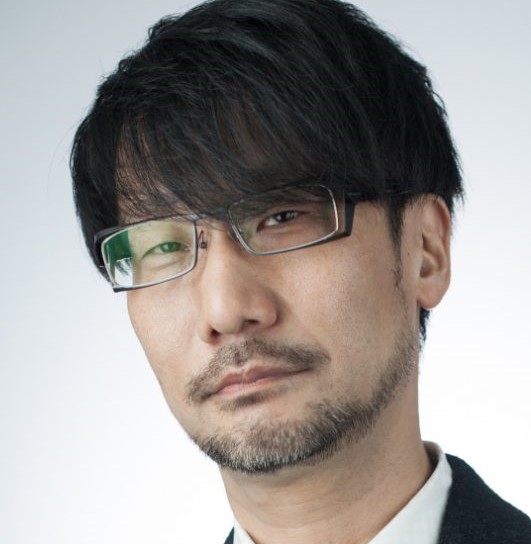 Photo by Hideo Kojima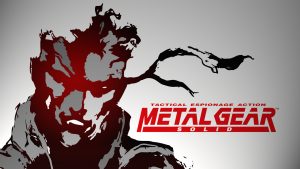 To learn more:
Rebound: Metal Gear Solid
And finally we get to him, the real one rock star of video games, the Game Director that everyone knows, gamers and not. Hideo Kojima, father of the entire saga of Metal Gear, from its earliest beginnings on the mythical MSX2, is perhaps the most influential exponent of the videogame world to date. Although his ludography has never deviated much from the famous saga, Kojima has managed over the years to create and introduce real media revolutions. Starting with the first mythical Metal Gear, which was the father of all the games that we now label as stealth.
Over the years, his works have been strongly influenced by his great passion for movies, which was fed by parents since childhood. Contrary to standard upbringing, they did not allow him to go to bed before the end of the film. But, unlike many designers who are more inclined to create stories than interactions, Kojima doesn't have never sacrificed gameplay and game design for the story, always managing to innovate its mechanics with each new game. One above all the legendary boss fight against Psyco Mantis. Only a pure genius could think of breaking through fourth dimension during the game, giving the opponent the ability to read the memory card to mock other video games that the real player was playing. Having telepathic powers and anticipating all moves, the only way to defeat Psyco Mantis was to move the joystick from the first to the second grip of the console.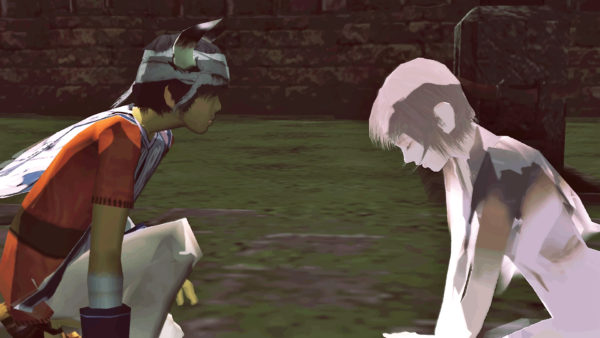 To learn more:
I saw Fumito Ueda reflected in Death Stranding
Although since the end of Metal Gear Solid 2: Sons of Liberty, Hideo wanted to detach himself from the saga to focus on other titles, he continued to work diligently on all the sequels of the first legendary Metal Gear Solid, managing to churn out one masterpiece after another. . This is where the "A Hideo Kojima Game". No other game designer in the world, however important, signs their games in huge letters, since the latter have always been considered a collective work. But in the productions directed by Kojima, its influence on the entire production process is much more incisive. Hideo participates in concept creation, story writing, map design, casting selection, production, promotion and much more.
After a partnership that lasted almost thirty years, Kojima in 2015, after the release of The Phantom Pain, leaves Konami in favor of Sony. With the latter he signs an agreement for the creation of a game with his team Kojima Productions. With the release of the cryptic trailer for Death Stranding, once more its very great is affirmed influence globally. While today's marketing rules dictate clear and demonstrative promotional videos, very little is revealed in the 8 minutes shown. And despite this, it has sparked a series of debates on the net and beyond that have allowed Sony to be the third most talked about company during the E3 period, despite not even being part of it.
Hideo Kojima has always revolutionized an industry that, thanks to him, he has seen over the years expand its influence more and more in contemporary pop culture. For better or for worse, Death Stranding will certainly represent a new piece of this revolution.