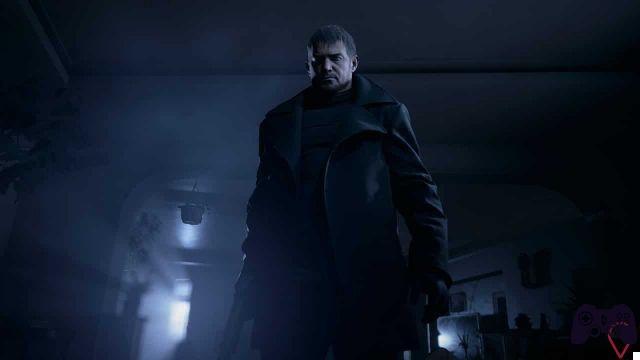 Resident Evil Village is finally here, ready to throw us back into the pure terror that has always distinguished the brand. Of course, he also comes with a series of puzzles, puzzles, things to do and secrets to discover, and for this NotOnlyTricks.com is here to help you with our Complete Guide to the Game. In this Complete Guide of Resident Evil Village you will find every solution, every advice and a series of useful information.
ATTENTION: here you will find many spoilers. Obviously, they are meant to help you progress through the game, but if you are afraid of getting burned by any information, then proceed with caution. We will try to limit them, but regardless they may be present.
Guide to Platinum
With this guide you will find a path to be able to face the conquest of the most coveted Trophy, the Platinum, proceeding with optimized times. Some trophies will be missed if you advance through the story without making them, so in case your goal is to win the coveted prize, we suggest you use this guide.
In case you are interested, the game will also offer you the possibility of completing challenges that will unlock credits to spend. So here is the complete list of challenges and some useful advice.
Guide on how to make money (you) easily
Guide to Weapons and Ammunition
Guide to Weapons, their upgrades and where to find them
Ammo and Item Project Guide
Unlimited Ammo Trick Guide
Guide to all puzzles and riddles
Puzzle of the Statues - Dimitrescu Castle
Puzzle of the Bells - Dimitrescu Castle
Windows to Break - Dimitrescu Castle
Puzzle of the Masks - Dimitrescu Castle
Puzzle of the Carillon - Casa Beneviento
Projector puzzle - Casa Beneviento
Guide to Bosses and how to defeat them
Guide to all collectibles
Documents
Goats
Codes for Doors, Padlocks and Safes
Latrine
Projects
Guide to all three treasures
Beneviento House
Collection of the Maestro
Riverbank Treasury House
Some items to sell will instead be linked to challenges made of spheres and mazes. Each will give you a high-value salable item, in case you can find the whole list here.
Guide to dishes to cook in the Duke's Kitchen and how to find the ingredients
Quality meat
Succulent meat
Delicious fish
New Game +: here's how to unlock it
Mercenaries: how to unlock it and how to reach SSS rank
We will continue to update the Resident Evil Village Complete Guide with any other game-related news.